'I'm so happy to finally speak about Valtteri!' – Wolff praises 'overdue' Bottas win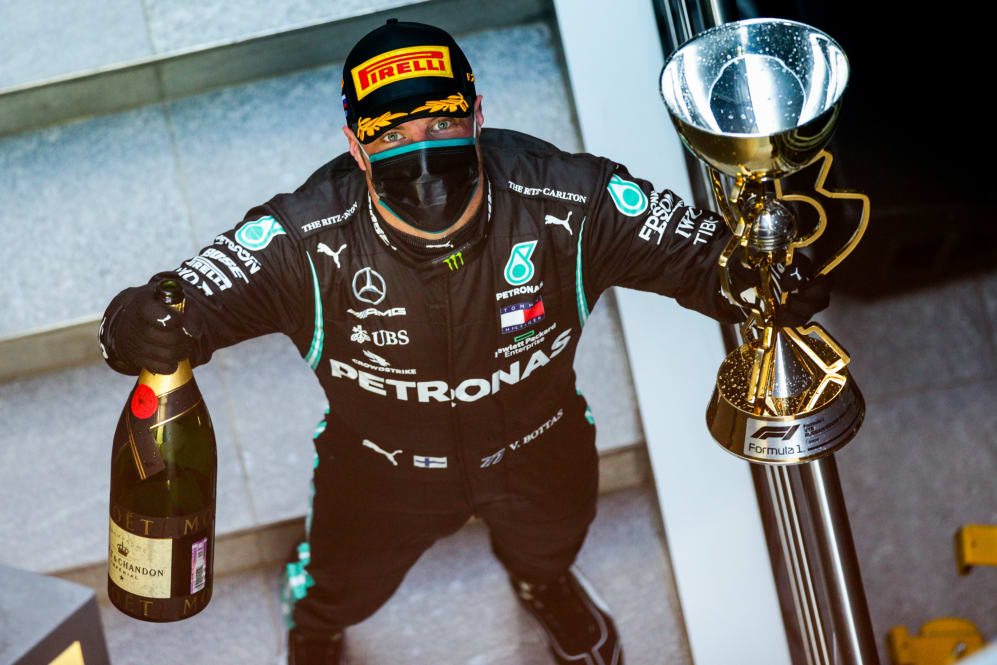 Mercedes' Team Principal Toto Wolff spent most of his Sunday evening at the Russian Grand Prix fielding questions about the penalties meted out to Lewis Hamilton, and which left the six-time champion third at the chequered flag. But Wolff wasn't losing sight of the fact that Valtteri Bottas had just scored first victory in eight races – while Mercedes also maintained their 100% win record in Russia.
During his post-race session with the media in Sochi, Wolff lashed out at the "far-fetched" penalties handed out to Hamilton during the Grand Prix by the stewards. But having fended off a raft of Hamilton-related questions, Wolff was relieved to finally get one about his race-winning driver Bottas, who he said had driven a "brilliant" Russian Grand Prix.
READ MORE: Hamilton and Mercedes will take 'far-fetched' Russia penalties on the chin and move on, says Wolff
"I'm so happy that we finally speak about Valtteri!" said Wolff, in response to a question about what the win would do for Bottas' confidence. "I think Valtteri was overdue to win a race. He was very close in several qualifyings, he was in the lead in Mugello, and in that respect, he deserved that win. He drove a brilliant race, kept his cool and just cruised home.
"It's a great result," he added. "I'm really happy that we have maintained that 100% race win record here."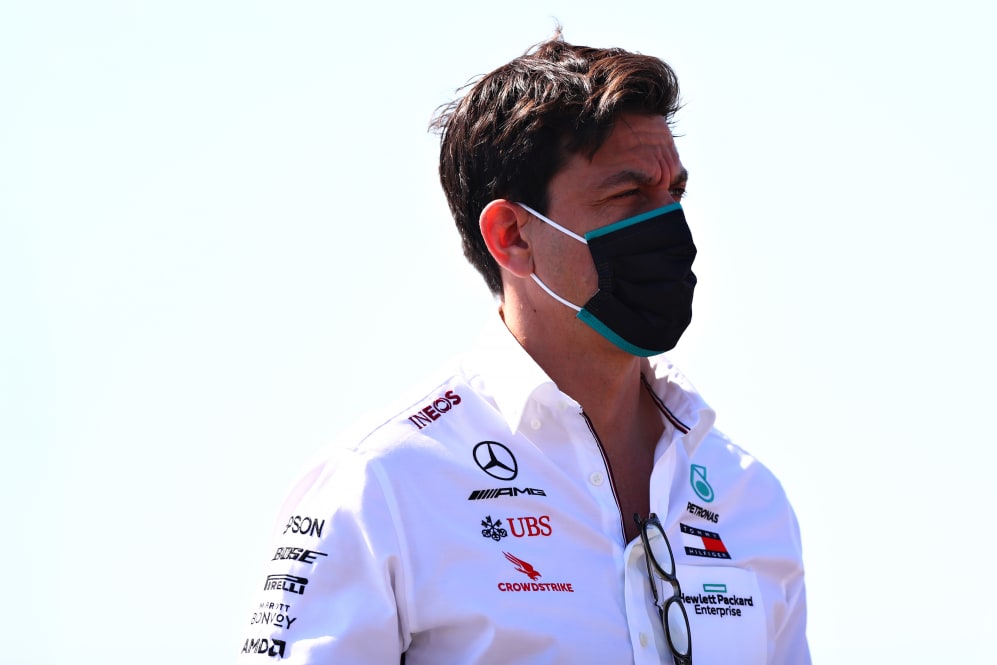 Looking forward to the next race, Mercedes were unexpectedly gifted a home Grand Prix for 2020 thanks to the inclusion of the Nurburgring on the calendar, for the first time since 2013.
And Wolff, a former Nurburgring 24 Hours winner who famously crashed a Porsche 911 while attempting a lap record on the daunting Nordschleife track, said he was excited to go racing at a venue he had such a strong "emotional relation" to – even if the forecast is set to be on the frosty side for the Eifel Grand Prix…
READ MORE: Wolff reveals he had 'initial discussions' over F1 job – but insists Domenicali is the right choice
"I think for Mercedes, it's always good to have a race in Germany," said Wolff, "and coming back to the Nurburgring, it's nice, it's a track that we like. I particularly have an emotional relation to the Nurburgring.
"It's going to be certainly exciting with low temperatures and maybe rain," he added. "But the Eifel is good for everything. We're looking forward [to it]. Unfortunately we can't have any guests, nor can we have any Mercedes people there in the grandstands, which is always nice to have.
"But in the end, you score points everywhere, and you're more attached to certain tracks than to others, and I guess we just need to have a good race there, like we had today."