Feature
The TP GP: Who would win if the F1 team principals raced each other on track?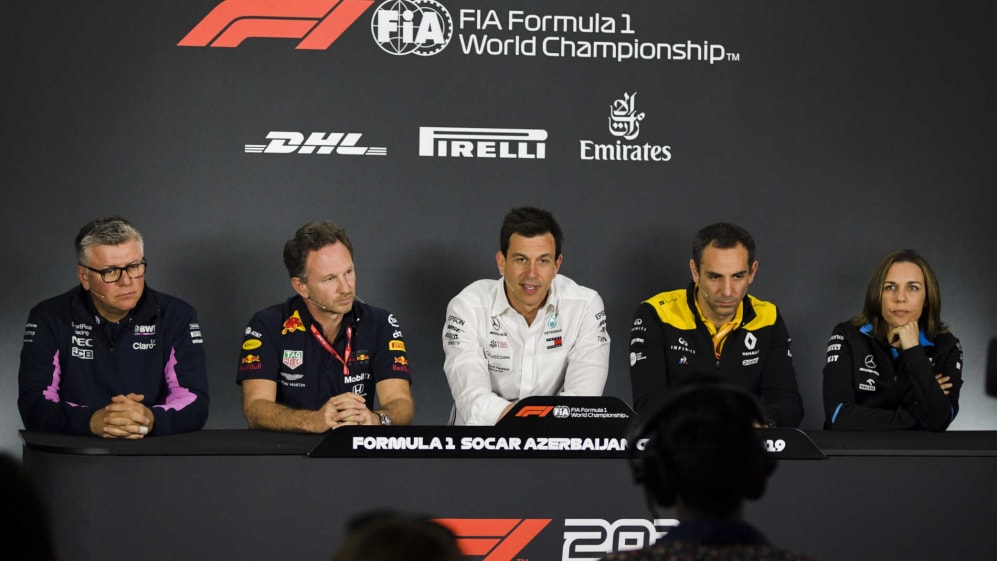 It's not uncommon in Formula 1 to hear of tensions between team principals. Budget disputes, technical disputes, sporting disputes, driver market disputes – running a Formula 1 team is a political old game. But what if the team bosses were to settle their differences not in the boardroom or the F1 paddock but on the track instead? With a number of ex-drivers heading teams currently, we look at who we think would win in a race-off.
Before we look at the runners and riders, though, if you think our idea sounds crazy and unfeasible… well, it's already been done. Back in 1971, the F1 team bosses were pitted against each other in identical Ford Escorts around Brands Hatch for something called the Jack Brabham Trophy Race.
READ MORE: 70 years of innovation – how F1 came together for Project Pitlane
Three-time champion Brabham himself featured, alongside the likes of 1964 champ John Surtees, Lotus head Colin Chapman, and Frank Williams, with Brabham eventually triumphing after Chapman – who drove an absolute blinder – broke down within sight of the finish. Or rather, his Escort did. So you see… it can be done.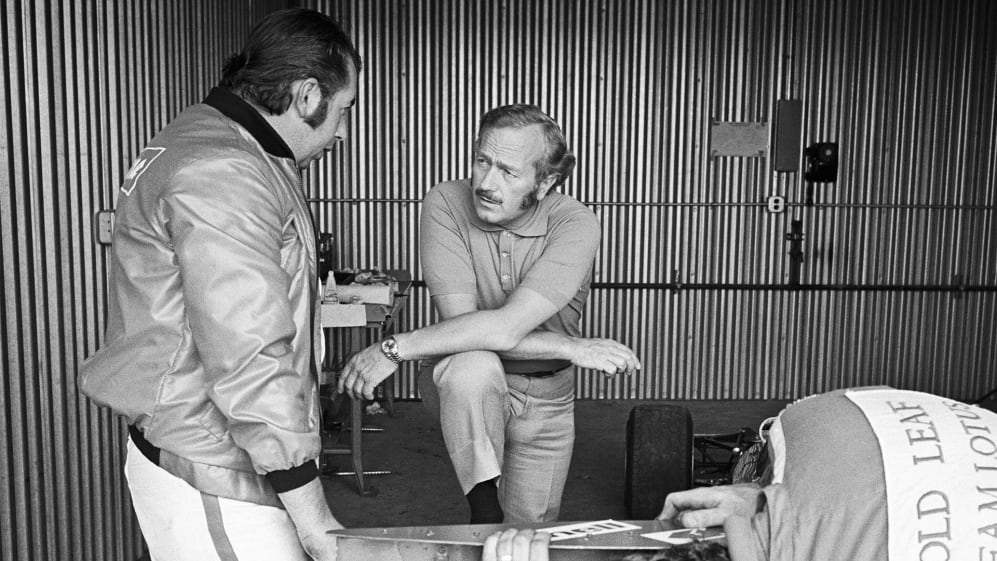 By our reckoning, we're dealing with a five-driver race here (if we include all the team bosses with some racing experiece), featuring Mercedes' Toto Wolff, Red Bull's Christian Horner, AlphaTauri's Franz Tost, Racing Point's Otmar Szafnauer and McLaren's Zak Brown (the last two aren't technically team principals, but grant us some licence here).
Here, then, is who we think would come out on top from those five – and if any one of Cyril Abiteboul, Guenther Steiner, Claire Williams, Andreas Seidl, Fred Vasseur or Mattia Binotto feels that we've done them a disservice by leaving them out, please get in touch with compelling arguments for your inclusion.
WATCH: How the cars have changed in 70 years of F1 innovation
1. Toto Wolff
As if Mercedes haven't done enough winning in recent times, we're calling the race for the squad's Team Principal Toto Wolff.
The Austrian started his racing career in the SEAT Ibiza Cup championship (racing his SEAT road car) before moving on to the Austrian and German Formula Ford championships in the early 90s, where he battled drivers like Alex Wurz and Nick Heidfeld.
Wolff also won his class at the 1994 Nurburgring 24 Hours – but after his main sponsor got cold feet following the deaths of Ayrton Senna and Roland Ratzenberger at Imola, Wolff was forced to shelve his pro racing dreams.
READ MORE: Wolff explains Mercedes driver selection criteria as team look to 2021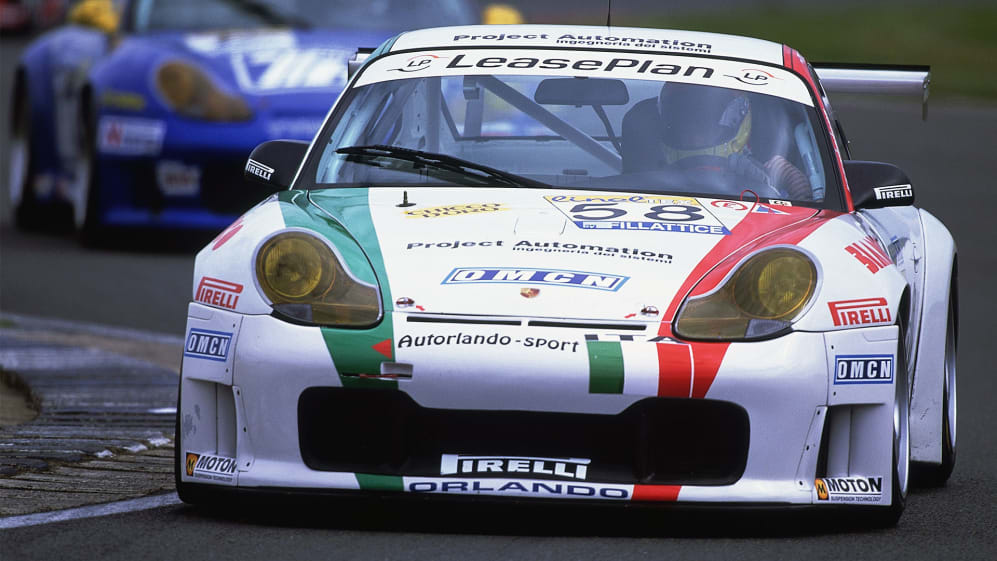 After turning to investment banking, Wolff returned to racing in 2001, and since then has claimed wins in the 2006 Dubai 24 Hour race, the Italian GT championship and the FIA GT Championship, as well as finishing second in the 2006 Austrian Rally Championship.
He takes bonus points for having claimed a Nurburgring record in a Porsche (which he then crashed) in 2009, while he was also an instructor at the Walter Lechner Racing School, based at the old Osterreichring… so he obviously knows his onions.
His wife, former DTM racer and Williams test driver Susie Wolff, might be faster than him though…
2. Christian Horner
Out of all of our team principals here, it was Red Bull boss Christian Horner who reached the highest level of competition, racing in Formula 3000 – the old-school equivalent of Formula 2 – before deciding to switch his attention to team management instead, having set up up his own Arden racing squad with his father Garry.
Before then, Horner had begun his single-seater career in the quaintly-named P&O European Ferries Formula Renault UK championship in 1992, taking one win that year and finishing fourth in the standings (future Arrows racer Pedro de la Rosa won the title), before finishing second in Class B of British Formula 3 the year after.
LISTEN: Horner opens up about his racing ambitions on Beyond The Grid
Three more seasons of British Formula 3 and 2 followed, before Horner graduated to the big leagues when he stepped up to Formula 3000 in 1997. There, though, the going was tougher, as he finished 21st in his first season, and 33rd in his second before calling time on his active racing driver career and stepping over to the other side of the pit wall.
To be fair, he had been facing off against the likes of Juan Pablo Montoya, Nick Heidfeld, Ricardo Zonta and seven-time Le Mans winner Tom Kristensen in his final seasons, so there's no shame in failing to match those drivers' exploits…
3. Franz Tost
Now you could argue that current AlphaTauri Team Principal Franz Tost deserves to be even higher up the order here – he's the only one of our five with a title to his name, having been crowned the Austrian Formula Ford 1600 champion in 1983.
Tost was a regular on the Austrian racing scene in the late 1970s and early 80s, taking that FF1600 championship before moving up to Formula Ford 2000 and F3 machinery and racing on until 1985, before he switched to team management.
PODCAST: Franz Tost on his long tenure at Toro Rosso, developing young drivers and more
However, in Tost's own words, racing alongside the likes of Gerhard Berger and Stefan Bellof had convinced him that he wasn't quite possessed of the 'right stuff' to cut it as a driver.
"I was a learner," he told our Beyond The Grid podcast. "After 100,000 laps I was fast, but to become a really successful driver, you must be immediately fast. I recognised that [drivers like Berger and Bellof] are the real fast guys. I don't think I had the natural speed to be successful in Formula 1."
Still, with that championship in his back pocket, the canny Austrian could be an outside threat come team principal race day…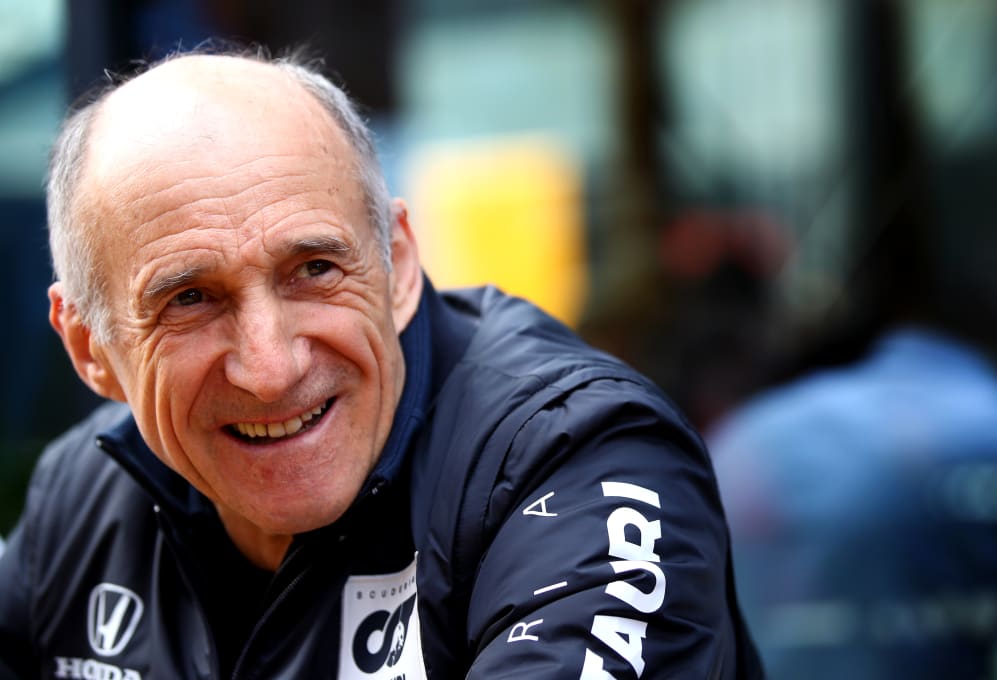 4. Zak Brown
A glance at Zak Brown's (suspiciously thorough) racing career section on his Wikipedia page quickly reveals the breadth of the McLaren Racing CEO's ambitions behind the wheel. Like all five candidates here, he got into racing with the aim of making a proper go of it, beginning with karting in 1986 before moving to Europe in the early 90s to try his hand at single-seaters.
Brown finished fourth in the 1993 Opel-Lotus Benelux Series, before going on to race all manner of things over the next quarter of a century (he still races now): Indy Lights, British Formula 3, German Formula 3, the Ferrari Challenge, Britcar, the American Le Mans Series, FIA GT Championship, historic Group C racing. The list goes on…
READ MORE: Alonso to Renault in 2021 is a 'no-brainer' says McLaren boss Brown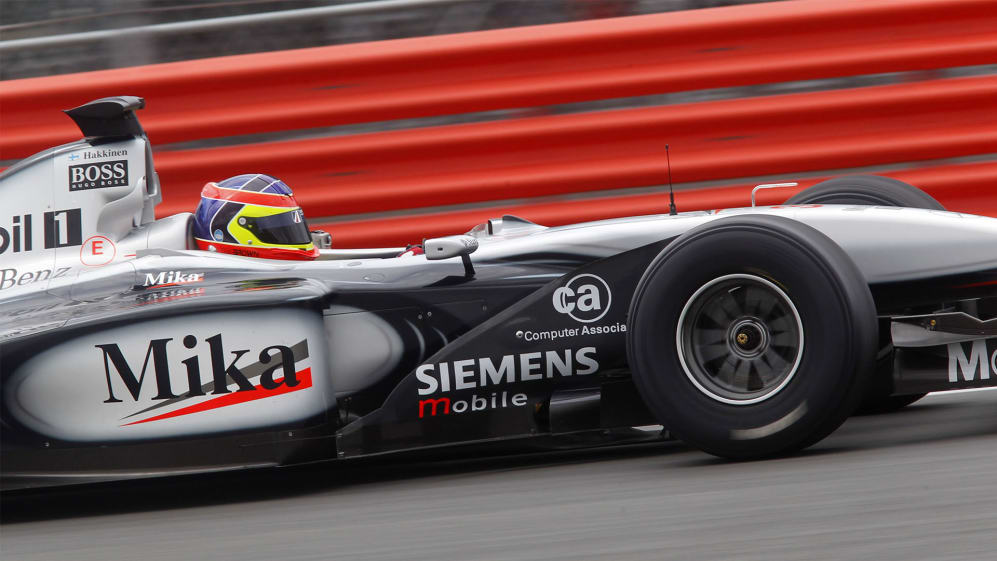 Perhaps most intriguingly of all, though, Brown owns and races a number of historic F1 cars, including an ex-Mika Hakkinen 2001 McLaren MP4-16A, an ex-Jacques Villeneuve 1996 Williams FW18 and Ayrton Senna's 1984 Toleman TG184 and 1986 Lotus 98T. Maybe he can supply the cars for our race, then.
5. Otmar Szafnauer
Bringing up the rear in our Grand Prix des Chefs comes Racing Point's CEO Otmar Szafnauer. While in Szafnauer's pre-F1 career (he joined the BAR team in 1998, before moving onto Jaguar, Honda and then Force India/Racing Point) he is mostly known for his role at the Ford Motor Company, Szafnauer did earnestly try to make a go of being a racing driver alongside his day job back in the early 90s.
LISTEN: Otmar Szafnauer talks through his racing career on Beyond The Grid
In 1990, four years into his career with Ford, he attended the Jim Russell Racing Drivers School, before competing in American Formula Ford 2000 events the following year.
After several not particularly fruitful seasons in the USAC FF2000 National Championship (sorry Otmar), his career culminated with the opportunity to qualify for the 1995 Indianapolis 500 support race... where he duly crashed his rented Reynard, ending his racing career on the spot.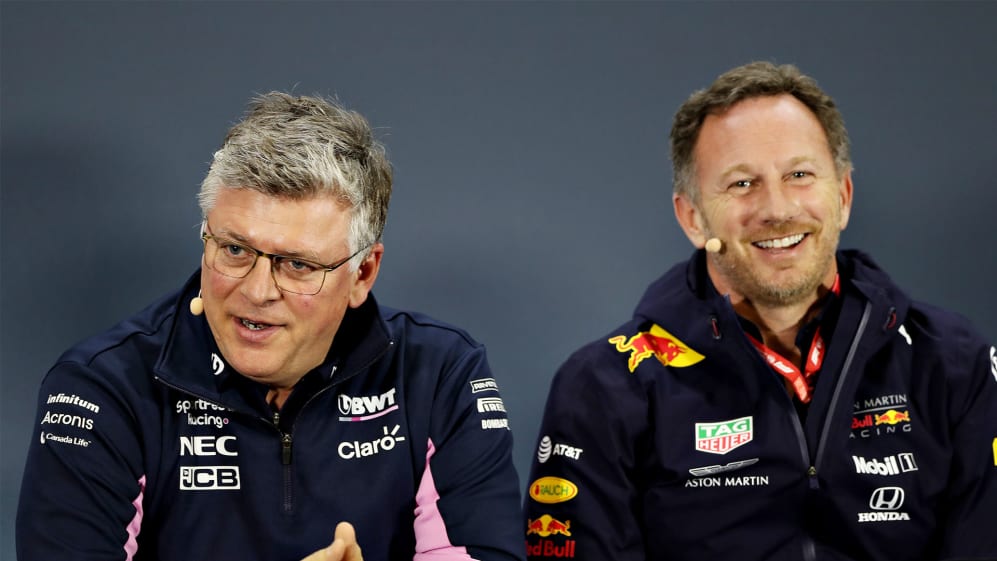 "I thought I was going to be world champion," Szafnauer told Beyond The Grid in 2018. "[But] I started way too old, and was way too slow."
Well Otmar, now's your time for redemption!
So there you have it – our five-car grid for the F1 Team Principal Grand Prix. And while we might not be able to get the chiefs to agree on a mutually acceptable car for our race like they did in 1971, with the rise of esports since the coronavirus-enforced lockdown began, maybe we can actually make this race a (virtual) reality…