'Inexcusable performance' – Wolff brands Mercedes' W14 'miserable' as car 'doesn't deserve a win'
Toto Wolff has labelled Mercedes' W14 "miserable" following an "inexcusable performance" at the Sao Paulo Grand Prix.
After successive runner-up finishes at the last two Grands Prix – albeit with his Austin P2 result later resulting in disqualification – Lewis Hamilton could only claim a lowly P8 in Brazil, while team mate George Russell was forced to retire.
READ MORE: Hamilton calls Sao Paulo GP 'one to forget' as Russell labels it Mercedes' 'slowest weekend' of the year after DNF
Hamilton had lined up fifth for the race, and made a great start to find himself running third in the early stages, but he soon dropped to fourth following the restart – after Alex Albon and Kevin Magnussen's crash – when Fernando Alonso passed him.
That downward trajectory continued for the seven-time world champion, with Sergio Perez overtaking him a few laps later. In the end eighth was as good as it got, with Lance Stroll, Carlos Sainz and Pierre Gasly all finishing ahead in what was a bitter blow following recent green shoots of optimism.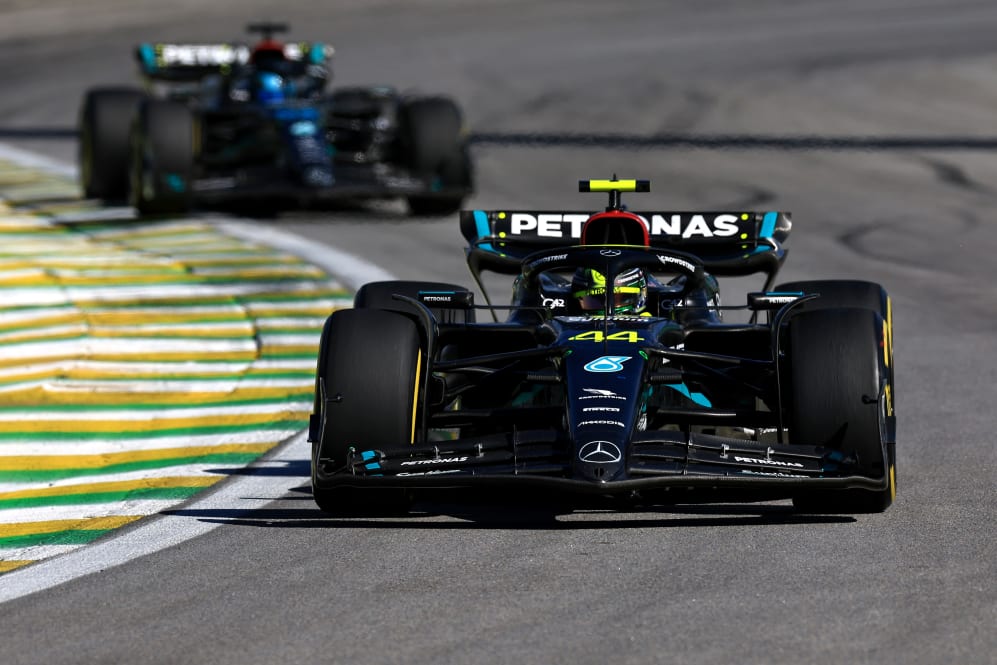 Though Russell was forced to retire on lap 59 of the race, his pace had also been faltering through the Grand Prix, and Team Principal Wolff summed up the mood at Mercedes with a damning assessment of the team's 2023 car.
"Inexcusable performance," he told Sky Sports following the race. "There's not even words for that. That car finished second last week, and the week before, and whatever we did to it was horrible.
"Lewis survived out there but George… I can only feel for the two driving such a miserable thing. It shows how difficult the car is, it's on a knife edge.
"We've got to develop that better for next year because it can't be that within seven days you're finishing on the podium – solid, one of the two quickest cars – and then we finish eighth."
READ MORE: Russell reflects on his 'scrappy season' 12 months on from his Sao Paulo triumph
With the inquest sure to begin rapidly as to why the W14 was so off the pace out in Brazil, Wolff and everyone else will be desperate to understand the reasons behind its inconsistency – particularly with the 2024 season rapidly approaching.
"Yeah, we're clearly not world champions on Sprint race weekends, we do some good work here on track to get it done but still it doesn't explain what went wrong," Wolff said when asked if the Sprint format might be a factor. "That car almost drove like it was on three wheels and not on four."
There is also little love lost towards this season's Mercedes machinery. While last year's troublesome W13 managed one victory during the season at Interlagos, Wolff was in no doubt as to whether the team's 2023 offering deserved a Grand Prix victory to its name.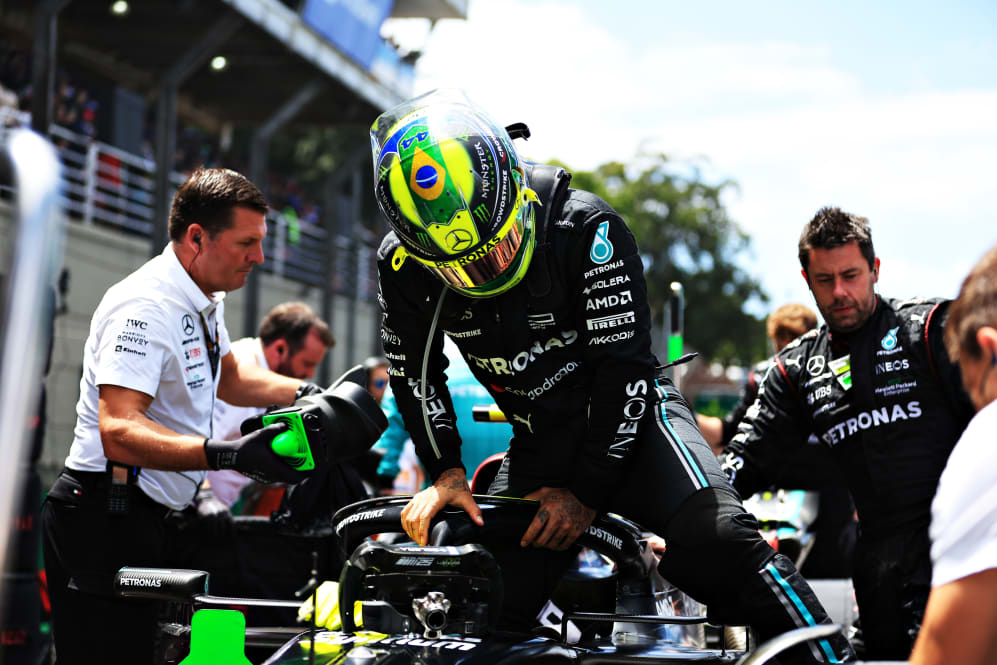 "This car doesn't deserve a win," he said. "We need to push for the last two races and recover. I think that's the most important thing and see what we can do in Las Vegas – a totally different track – and Abu Dhabi. But the performance today was… I'm just lacking words."
He added: "I think straight-line speed was one issue but probably not the main factor [in Brazil]. The main factor was that we couldn't go around the corners with the bigger wing, with the pace we needed, and we were killing the tyres – just eating them up within a few laps."
With just two races remaining of the 2023 campaign, many of the learnings made at this stage will help to inform Mercedes of where they are in the hope of challenging Red Bull next year.
MONDAY MORNING DEBRIEF: What on earth happened to the pace of Ferrari and Mercedes in Brazil?
There's also the matter of securing P2 in the constructors' championship, with Ferrari 20 points behind them in third, though Mercedes were undoubtedly aided by Charles Leclerc being unable to start the Grand Prix after spinning out on the formation lap in Sao Paulo.
Hamilton's bid for P2 in the drivers' standings also lost momentum with Sergio Perez's P4 in Brazil extending the gap. The Red Bull man now leads Hamilton by 32 points with the constructor's champions hoping to seal their first ever 1-2 in the drivers' championship.