Feature
Two big questions for Alpine in 2022: Can Alonso boost his team up the grid?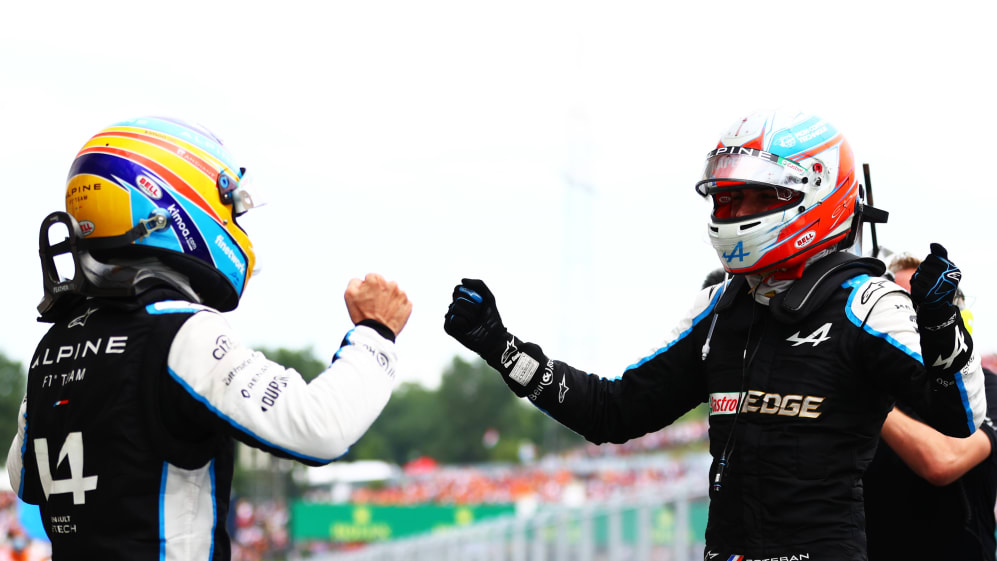 The 2022 Formula 1 season is just around the corner, so, for each team on the grid we have two key questions ahead of the 23-race campaign that sees a new era of cars hit the track. Today it's Alpine's turn, the squad heading for their second year in F1 with Fernando Alonso and Esteban Ocon at the wheel.
Will Alonso's experience pay dividends as new regulations come on song?
Now the oldest driver on the grid, Fernando Alonso returned to F1 in 2021 after two years away. The two-time champion put in some crucial performances last season, most notably his staunch defence against Lewis Hamilton in Hungary, which ensured team mate Esteban Ocon would go on to win the race – and followed that up with a podium finish in Qatar.
READ MORE: 8 reasons the pecking order could be shaken up in 2022
Alonso has clearly lost none of the trademark qualities that make him such a prized asset to Alpine, but his experience will prove invaluable to the team in 2022.
Not only will the Spaniard's influence in developing the car be a crucial factor – he's competed through a number of big F1 rules changes, including the massive overhaul in 2009 and the dawn of the turbo-hybrid era in 2014 – but his own experience in adapting to those rules changes will help him hit the ground running.
And if Alonso does begin the season at a sprint while others struggle to keep up, he could net a few results that could propel Alpine up the order.
Can Alpine become consistent frontrunners?
Of course, Alpine's aspirations lie higher than the fifth place they finished in 2021, and Alonso joined with the same aim in mind. They want to become World Championship contenders again.
There's a long way to go; while Ocon took a win last season and Alonso added a podium, the team struggled to keep up with the midfield leaders in a few races (including Bahrain, Spain, Monaco and Turkey) and finished 2021 a full 120 points behind P4 constructors McLaren.
READ MORE: 2022 off-season 'harder than any other winter' says Alonso, as he prepares for regulations overhaul
The Enstone/Viry team began 2022 with a couple of huge changes: Executive Director Marcin Budkowski departed the squad, his replacement yet to be announced – CEO Laurent Rossi continuing to oversee operations – while four-time champion Alain Prost is no longer Non-Executive Director. The consequences of those departures might not be realised until later in the season, as Alpine have already fired up their 2022 car.
They won't be left wanting in the driver department, that's for sure: Alonso is back to his fighting best; Ocon is now an experienced and dependable racer who hit rich veins of form in 2021; and Oscar Piastri will continue to thrive in his role as understudy in 2022.
Alpine have most of the ingredients to become frontrunners and it should be a question of when they will break out of their P5 status, rather than if. Perhaps it's too big an ask for them to challenge at the very front in 2022, but there's no doubt they can make significant steps towards that goal.
Oops! Error retrieving Twitter post