Feature
Introducing Miami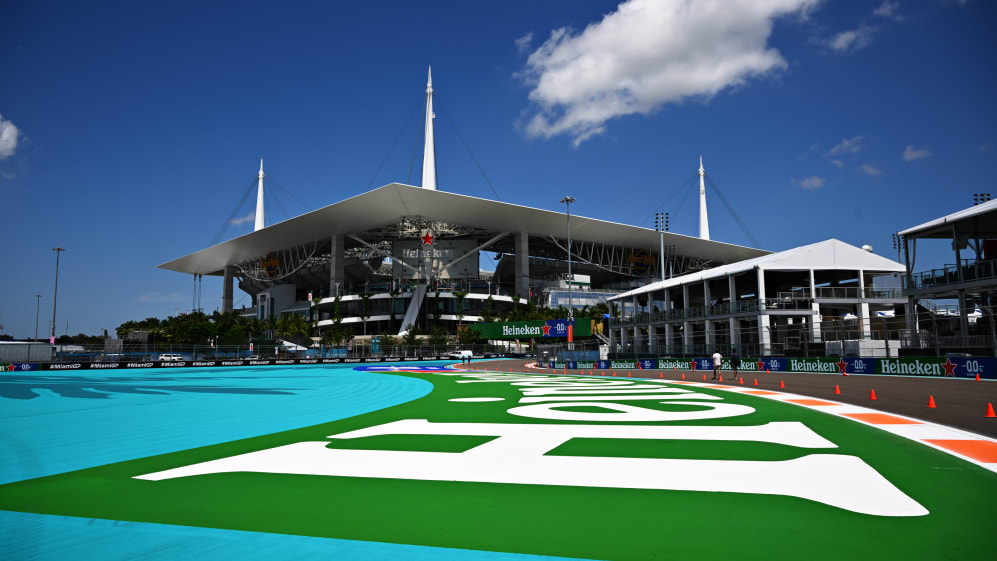 A primer on the Miami Grand Prix with everything you need to know ahead of the big race.
On April 29th of this year, NFL wide receiver for the Buffalo Bills Stefon Diggs tweeted a question many Americans seem to be asking themselves at once: "Why am I just now learning about F1?"
A fair question.
F1 has been growing in popularity in the States.
Americans are packing into the stands to watch F1. Last season's United States Grand Prix in Austin, Texas in October drew 400,000 fans over the weekend. 2021 was full of drama and went down to the last laps of the last Grand Prix of an unbelievable season, Max Verstappen became the first Dutch F1 champion, beating seven-time World Driver's Champion and F1's most famous face Lewis Hamilton.
Part of this spike in American viewership can be chalked up to the popularity of Drive to Survive, a hugely successful Netflix series that spotlights the human drama behind the racing.
In short: it's cool.
And it's coming to Miami.
Formula 1 is 'going to Miami'
Miami right now is having a moment.
In the early 2000s, the city 'Manhattanised,' and its skyline became crowded by tall stalks of steel and glass and one of the fastest growing real estate markets in America. The city has a proud sporting heritage, with the Miami Heat in the NBA and the Dolphins in the NFL, both of which are locally beloved championship winners.
And now the next Formula 1 Grand Prix will happen in Miami, racing right around Miami Dolphin's Hard Rock Stadium.
So: what's in store for the Miami GP?
Get schooled ahead of the big race
"Anything can happen in F1 – and usually does," quipped Murray Walker, a Formula 1 legend and British motorsport journalist.
Ahead of this weekend, this observation feels particularly on point.
The Miami race comes at a great time for new fans. We are still early in the season; this is only the fifth Grand Prix this year, and first Stateside. (The United States GP in Austin will happen later, in October.)
This season, the early drivers' championship leaders, Ferrari's Charles Leclerc and Red Bull's Max Verstappen, have both racked up two wins. Right now, according to Red Bull's legendary designer Adrian Newey, both competitors' chances are considered "finely balanced." It's still anyone's game.
It's tight all the way down the grid this season. So far, all the ten teams have scored points and places in standings are swapping at every round.
But this season is different from most for other reasons as well. The technical regulations that rule the cars' design changed in 2022. This new formula provides the parameters the teams can compete within, and so any shift is significant.
This season's cars, rethought and remade to adhere to the new rules, are completely new. And it has thrown form – and expectations – out the window.
For example, Ferrari, after a few years off the pace, have come out strong. A great start in a new a car built around their much-improved power unit.
On the other hand, recent eight-time world constructors' champions Mercedes are having some big problems. The new rules have pushed the cars' design towards harnessing 'ground effect,' the downforce created by the air speeding underneath the cars creating a lower pressure, sucking the cars down to the road. But some teams' vehicles have adapted to the ground effect better than others. Mercedes' cars in particular have been 'porpoising,' the F1 term for the bobbing up and down that happens on straights. The unanticipated effect has even been giving Mercedes' drivers persistent headaches (literally, figuratively).
Here's how things are stacking up now.
The story so far
The twenty-driver grid features four world champions, ten race winners, plus our F1 rookie, Alfa Romeo's Zhou Guanyu, who is impressive in his first races and is China's first full-time F1 driver.
But the real tension at present is between Charles Leclerc and Max Verstappen. Across the first four races this year, both cinched a Grand Slam weekend, something that two drivers haven't done in the same F1 season in decades. (In motorsport the Grand Slam is when a driver gets pole position in qualifying, the fastest lap in the race and wins after leading every lap of the race.)
But not everyone has been so lucky.
Leclerc's Spanish teammate at Ferrari, Carlos Sainz, is still hustling for his first win. He'll be eager to prove his worth in Miami, or else fade into Leclerc's shadow.
Meanwhile, Max's team mate at Red Bull, Mexican driver Sergio Perez, has been racking up podiums and achieved his first pole. Carlos and 'Checo' both need to score big points all season long for their teams, Red Bull and Ferrari to have any hope of winning the constructor's championship, something Mercedes look unlikely to achieve this season.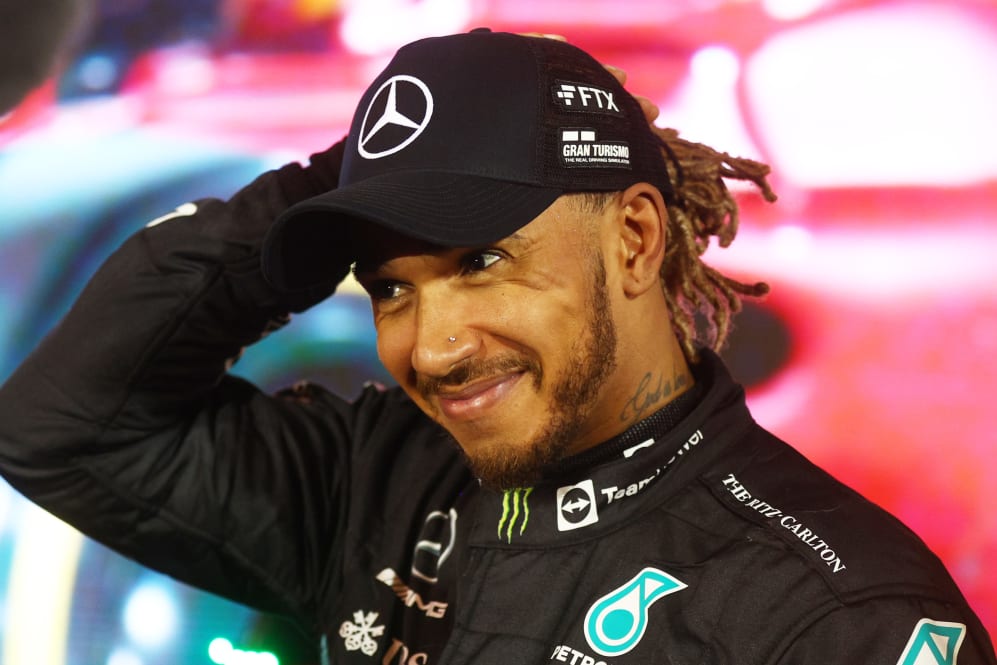 Last year, Mercedes again won the constructors' title and its star driver, Lewis Hamilton, cemented his status as F1's Greatest of All Time, collecting yet more records if not his eighth drivers' title. This year however, Mercedes' mighty progress has halted. Yet some other F1 teams remain wary of Mercedes, "They are coming," warns Red Bull boss Christian Horner.
American boss Zak Brown has lead McLaren's revival and currently they are ahead of Mercedes – using a Mercedes power unit. Lando Norris and Daniel Ricciardo both delivered points, while Lando got another podium under his belt by with an outstanding drive in Imola, another P3. Lando will also be hungry for his first win.
Haas, F1's American team, have bounced back this season. The team had a season to forget last year but switched attention to developing their 2022 car early on. This bid paid off, and Haas have come out swinging this season, posting their best quali ever in Imola. The resurgent team, powered by a Ferrari power unit, was buoyed this year by the return of Kevin Magnussen, alongside Mick Schumacher, son of German F1 legend Michael Schumacher.
Alfa Romeo are also enjoying the improved Ferrari power and sit in fifth place in the constructors' championship. Four-time world champion Sebastian Vettel is leading the Aston Martin revival under Canadian owner Lawrence Stroll. While Williams, powered by a Mercedes power unit, won a point via Alex Albon with some smart strategy in Australia. Red Bull's sister team Alpha Tauri are keen to deliver on early promise.
And two-time world champion Fernando Alonso and French driver Esteban Ocon both driving for Renault-powered Alpine team, are poised for more surprises. Alonso felt like he was in with a chance of pole in Australia.
Stay tuned.
How the race weekend works
An F1 weekend lasts three days. Every track session builds up to the main event, the Grand Prix, which takes place on Sundays. But there is lots to tune-in for before the GP – Saturday Qualifying rounds, for one, are essential viewing.
Here's a quick breakdown of how the schedule works:
FRIDAY PRACTICE: Fridays are all about learning the track, gathering data, and trying out different 'set-ups' to find the best ways to maximise performance over two 'Free Practice' sessions
SATURDAY PRACTICE: Saturday Practice: Saturday's start with the final Free Practice, the last chance to fine tune set ups before the competition starts for real with Qualifying.
SATURDAY QUALIFYING: This is an intense and unmissable one-hour event. The five slowest cars get eliminated in Q1, then again in Q2. With ten cars down, only the top ten get a chance to deliver their final fastest 'flying lap' in Q3. How each driver places determines the grid order for the start of the Grand Prix the next day. The fastest driver is the polesitter and starts in the front row of the grid in P1 – exactly where you want to be.
SUNDAY GRAND PRIX: Sunday is the main feature; the two-hour Grand Prix in Miami is a first with millions of fans watching live around the globe. Check out the latest news on our Miami Grand Prix hub page.
For the full details of the Miami schedule, see here.