Feature
Is AlphaTauri more than just a rebrand? And 4 other questions from the AT01 launch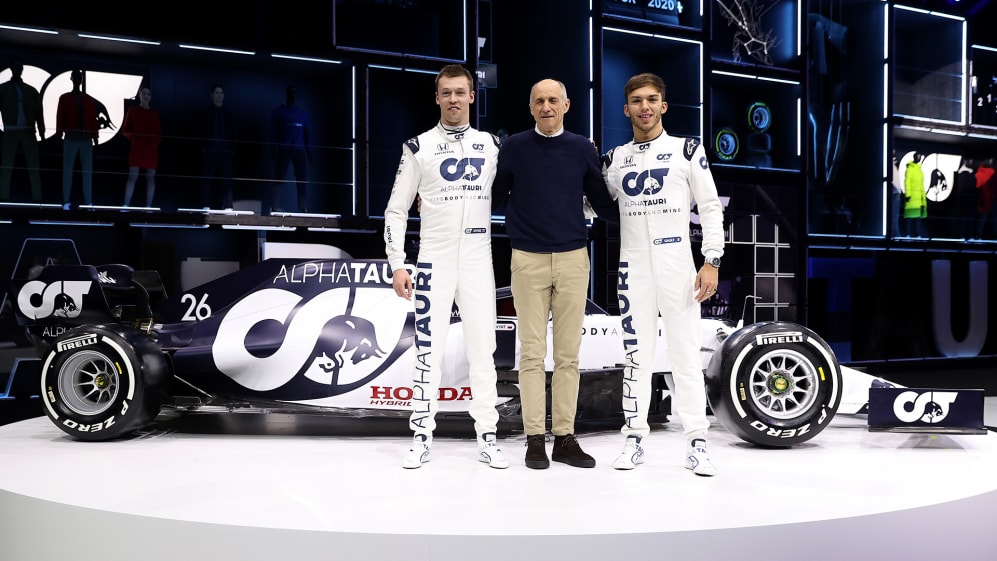 After AlphaTauri revealed their 2020 AT01 F1 car on Valentine's Day, here are five key takeaways from the fashion show/car launch from the rebrand itself to the team's targets for the upcoming season.
1. What is AlphaTauri?
It's a good question, and one which explains why Red Bull founder Dietrich Mateschitz decided to ditch the Toro Rosso moniker, which he has used ever since purchasing Minardi as his second team ahead of the 2006 season, in favour of promoting his fashion line founded four years ago.
Formula 1 for Red Bull is as much a marketing exercise as it is a pursuit of victory and technical excellence, so such a move comes as no surprise. It does, however, show the Faenza-based team are still of use of Mateschitz.
READ MORE: 'Best looking car of the last 5 years!' – F1 fans react to new AlphaTauri livery
A new name brings a stunning and popular new livery, with the team opting for a part matte paint finish to complete the look. But while there is plenty of change from the outside, under the skin – a dedicated, true little racing team remains.
"From this side, nothing changes," said team boss Franz Tost. "We're even pushing more as we have a new partner, we're an ambassador of this brand, we must perform well. The motivation in the team is high."
2. Was it a car launch or a fashion show?
If you stumbled across the stream, there's a good chance you'd have through the latter, which incidentally just days ahead of Milan Fashion Week. Naturally, Mateschitz wanted to display the full range of clothing, with an impressive – if a little lengthy – fashion show taking place before the covers were finally pulled off.
Red Bull used to be known for throwing lavish parties in their very early days in F1, but they have since toned it down. But it's clear Mateschitz is pushing his AlphaTauri fashion brand, so much so he opted to hold arguably their biggest ever launch – for his second team – at Hangar 7, a building he owns in Salzburg to house his collection of old planes, helicopters and racing cars.
READ MORE: Red Bull launch the RB16 – Verstappen and Albon's 2020 F1 car revealed
The guests will have left with Europop ringing in their ears, an impressive DJ set – complete with AlphaTauri-clad dancers rounding off a psychedelic night that featured an array of acts, including breakdancers and a guy who paints Pierre Gasly and Daniil Kvyat's portraits with the visor on his helmet, as you do… It was a bit random, but very Red Bull, and very welcome in an age where teams are shying away from such events.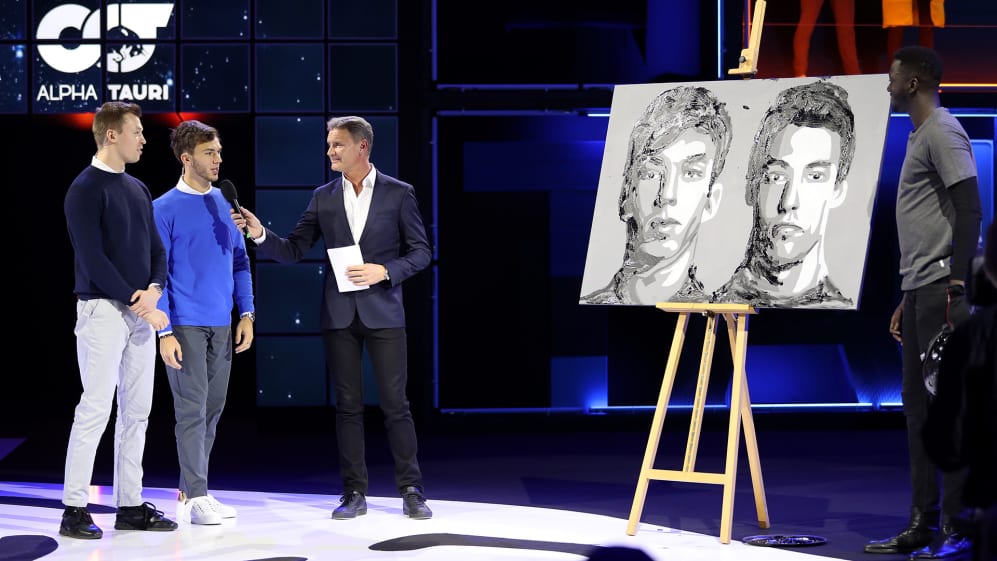 3. What can AlphaTauri achieve this year?
Their former guise Toro Rosso equalled their best-ever finish last year when they finished sixth in the constructors' championship, with Gasly and Kvyat each taking a podium, so Tost has set his sights on going one better this year.
READ MORE: New Mercedes feels 'great' says Hamilton after first run in W11
"We are very optimistic for three reasons," said Tost. "First the car showed good results in the wind tunnel, second Honda have made big gains in the winter months, from the performance side and the reliability side and third we have two very good drivers."
Of course, the proof is in the pudding. Their first hint of whether all their hard work has been worth it will come today, when the 2020 car will break cover for the first time (the launch had a 2019 car with some 2020 aerodynamic modifications and the new livery) for a Saturday shakedown at Misano.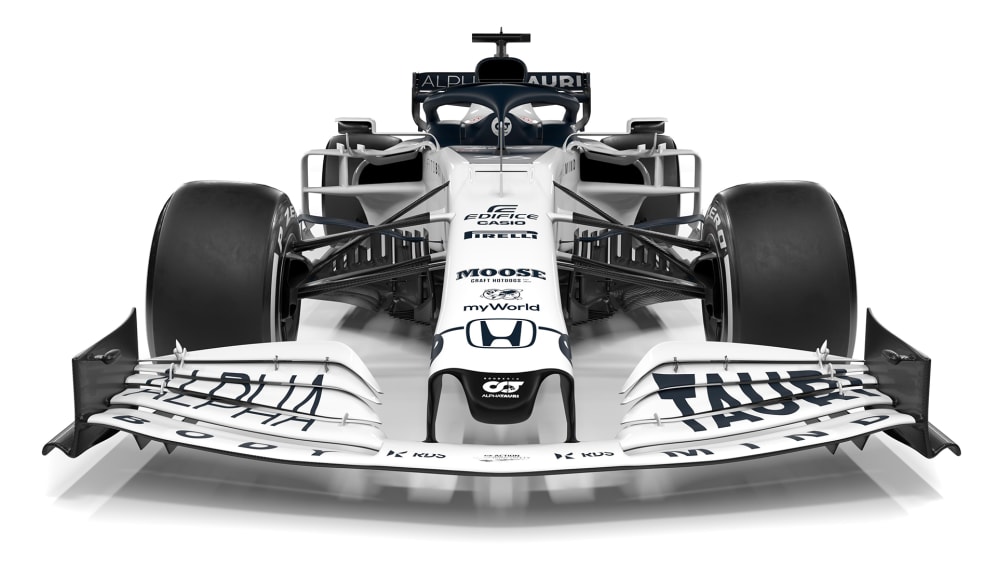 4. What is Gasly targeting after last year's maiden podium?
It was slightly fortuitous, but Gasly scored his maiden podium in Formula 1 in Brazil last year – and now he's set his sights on adding to that tally for next year. It's going to be a challenge, but you could feel the confidence oozing from him at the launch.
It's a world away from the downbeat demeanour during his final races at Red Bull. He's a man reborn, clearly revelling at a team where he fits like a glove. At Hangar 7, he spoke about having gone away over the winter and worked hard physically and mentally and his goal is to "try to take myself to another level and be competitive". This could be a great year for him.
READ MORE: Gasly aiming for podium repeat with AlphaTauri in 2020, as team target P5
5. How keen is Kvyat to get back racing?
He's "hungry" for F1 action, the Russian admitting that while he enjoyed the winter break, he's super excited to get back behind the wheel of the car. His season wasn't quite as stellar as his team mate's, but he too scored a podium that is clearly still giving him confidence.
He was in good form at the launch, saying that the team will have a lot of washing to do during the season because the new race suits are all white but joking he doesn't care because he doesn't have to do it!
READ MORE: Sainz reveals new McLaren contract talks already underway
This will be the fifth Faezna-produced car Kvyat has campaigned with, so he's very familiar with the team. That means the team will be expecting him to be right on the pace from the offer and deliver a bit better consistency this time around. He'll get the first taste of the AT01 when he drives at Misano on Saturday, with Gasly taking over for the second part of the day.