'It cannot be underestimated' – Alonso gives his verdict on potential F1 comeback for Vettel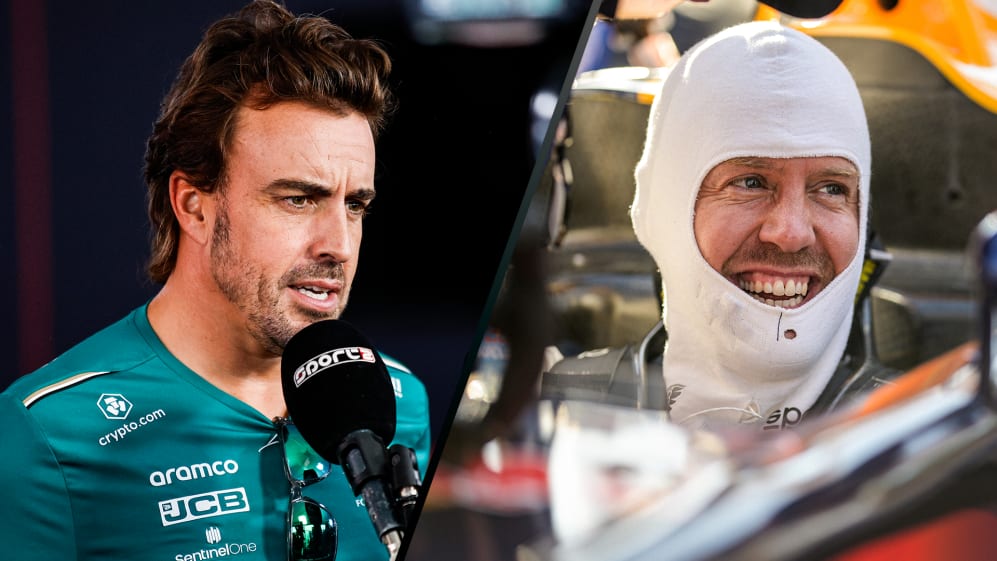 Fernando Alonso has offered a reaction to Sebastian Vettel's admission that he "can't exclude" the possibility of coming out of retirement and returning to the F1 grid in the future.
After a two-year spell with Aston Martin, Vettel decided to call time on his illustrious career at the end of the 2022 season, having previously notched up four world titles and 53 race victories.
READ MORE: 'I can't say no' – Vettel refuses to rule out F1 comeback after 2022 retirement
However, asked in an interview with Sky Sports over the weekend if he could follow on from the likes of Alain Prost, Niki Lauda, Nigel Mansell, Kimi Raikkonen and Alonso in coming back to F1 after time away, Vettel said: "I can't say no, because you don't know.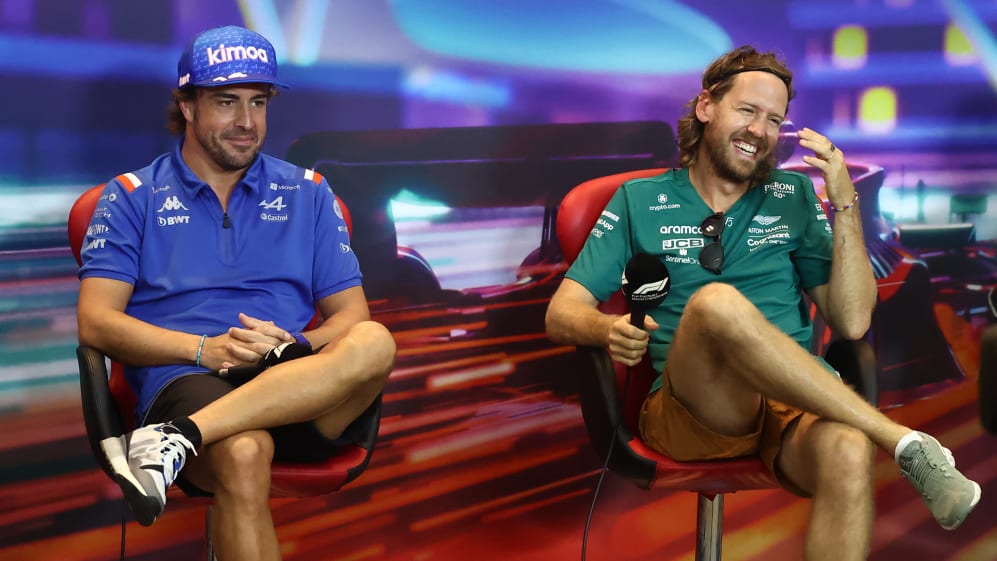 "I think it's something that if you asked all of them, probably some of them would have said, 'No', and some of them, 'I don't know', but in the end all of them came back, so I can't exclude it."
Alonso made the move from Alpine to Aston Martin to replace Vettel following the German's retirement decision, having himself taken a break from the sport between 2018 and 2021 to explore other motorsport disciplines.
UNDERDOG TALES: When Vettel and Toro Rosso splashed their way to a sensational maiden win at Monza
Ahead of the Singapore Grand Prix, Alonso was pushed for his thoughts on Vettel's comments and whether he was surprised to hear them, making reference to Daniel Ricciardo's recent return with AlphaTauri in the process.
"I don't know," began Alonso, as he mulled over his response. "I was not in the interview or in the conversation. Sometimes we read a headline and you don't know exactly what it comes from, and what is the tone of the answers.
"It's up to him, obviously, if he thinks about [it]. As I said, I think when Daniel came back, it is a challenge. It cannot be underestimated, going back to F1. It could be a challenge, for sure."
F1 ICONS: Rally legend Sebastien Ogier on four-time F1 champ Sebastian Vettel
On the same weekend as the interview, Vettel made a return to the cockpit of an F1 car as he got behind the wheel of his 2011 title-winning RB7 for a special Red Bull demo run around the Nordschleife circuit.