'It feels like a victory' – Alonso delighted with P9 finish in 'magic' Barcelona race after starting last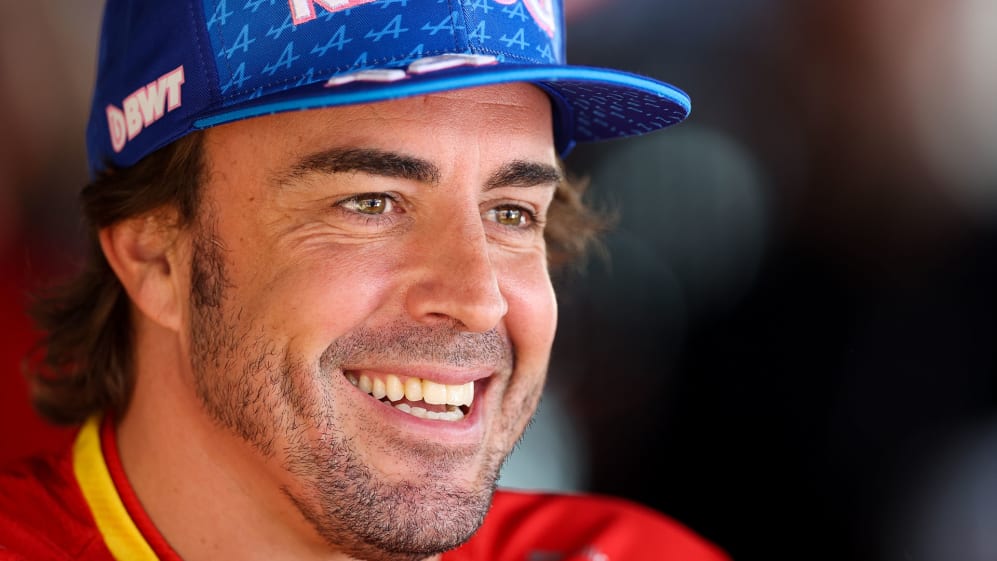 Given the speed they have shown so far this season, it's strange to think that Spain was only the second time that both Alpine cars have scored points in a weekend, with a performance that almost felt like a win to Fernando Alonso.
A misunderstanding in terms of timings late in Q1 saw Alonso eliminated early on Saturday, and team mate Esteban Ocon started 12th. Ahead of the race, Alpine decided to change Alonso's power unit, demoting him to last on the grid, but he climbed through to ninth place to score for just the second time this season.
"I'm very happy," Alonso said. "Obviously finishing in the points is always the target every weekend and for us after the bad qualifying and the decision to change the engine overnight, it was in a way like sacrificing this weekend [as we] know that it's very difficult to get points.
READ MORE: What the teams said – Race day in Spain
"So now that we got this P9 it feels like a victory nearly, and it feels good. Hopefully we can start from here, maybe five, eight, 10 consecutive races in the points, which is what we need."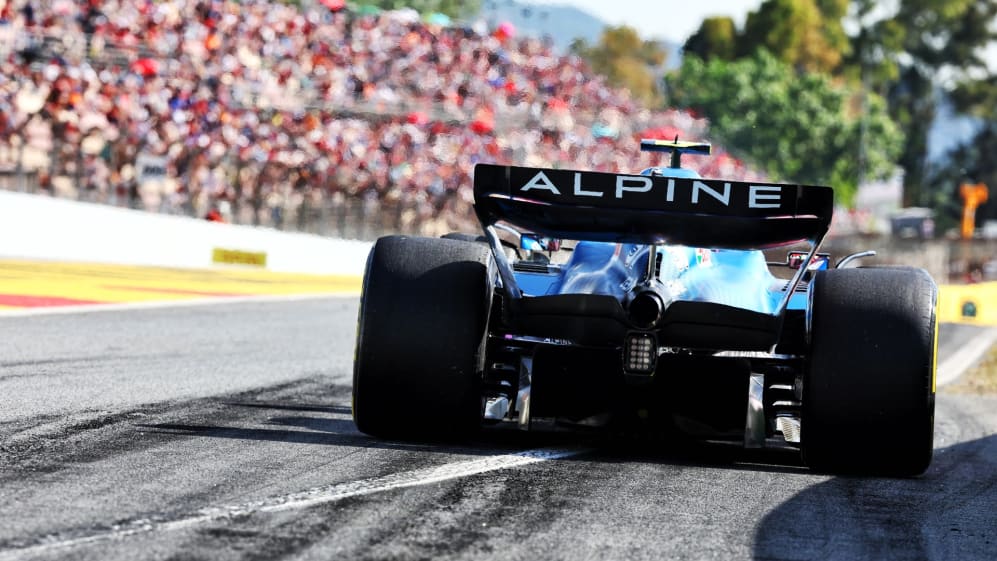 What made the result all the more sweet for Alonso was to do it in front of a sell-out home crowd, having believed he'd given up his chances of a good result in Barcelona.
"It was magic, it was special to race in front of the supporters, even though [Saturday] when we changed the engine and started last, in a way it hurts because it's your home Grand Prix and inside your head you're like 'okay, we sacrificed this weekend changing the engine etc.'
"Being in the points feels very good. The race was well managed I think – the pace and the tyre management. I had two warnings going outside of Turn 12 so I was worrying that I could make another mistake and have a penalty or something, so I was very careful on that!"
READ MORE: Hamilton left ruing first-lap contact with Magnussen after 'amazing' recovery to P5 in Spain
Such are the expectations of a two-time world champion, however, that Alonso is already thinking of areas Alpine could have performed better, as he still hasn't had a race weekend he's satisfied with.
"It can only go better from that starting position!" said Alonso. "I did enjoy it, for sure, but we have again another weekend where we finished the race feeling that we could have had two or three positions better from what we achieved. If qualifying was good or if the start was good or if the pit stop is good, there is always something that is in your head. So, I'm looking forward to a weekend where we maximise everything."
That's exactly what Ocon felt he achieved at the Circuit de Barcelona-Catalunya, converting his starting position to gain five spots in the race and come home seventh.
READ MORE: Verstappen says he enjoyed 'really cool fight' with Russell on the way to Spain victory, as he addresses DRS issue
"It's been an awesome race, very pleased," Ocon said. "I think there's nothing we could have done better, Valtteri [Bottas] was too fast in front, we beat both McLarens, we had a mega start, mega first stint, good overtakes, Fernando is in the points as well from last, so awesome. Can't be more happy with this one and it has a special flavour.
"It's very important [to score with both cars], for sure this is something we are lacking a little bit for a couple of races so it it's good for our championship. We need to figure out qualifying a little bit, get that better for Monaco."