'It felt like all I could do' says Ricciardo, as he describes 'painful' failure to reach Q3 in Hungary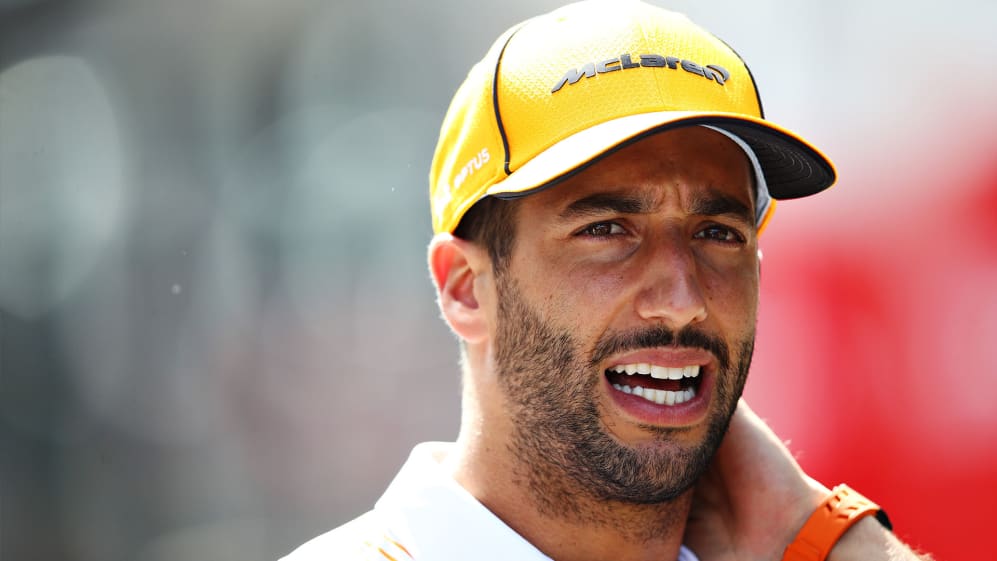 For the sixth time in 11 races in 2021, Daniel Ricciardo failed to make it to Q3, as he wound up 11th on the grid for the Hungarian Grand Prix – a "painful" fact which surprised the Australian, given how good his lap had felt from inside the cockpit of his McLaren MCL35M.
Ricciardo, who won the 2014 Hungarian Grand Prix for Red Bull, had lapped close to team mate Lando Norris' time in final practice, going P8 as Norris took P6 – and giving McLaren hope of having both cars in Q3.
But Ricciardo's pace then seemed to drop away come qualifying, and he only squeaked through Q1, before ending up 11th fastest in Q2, missing out on a spot in Q3 by just 0.077s – but crucially having lapped 0.486s slower than Norris, who ended up P2 in the segment before claiming P6 on the grid.
QUALIFYING: Hamilton roars to Hungary pole, as Bottas denies Verstappen front-row start
"It was close to get into Q3 but [what's frustrating] was probably more that the lap felt alright," said Ricciardo, who's failed to reach Q3 in his last four attempts here. "At least with what I could feel, it felt like pretty much all I could do. A couple of bits here and there, but I felt like the lap was decent, and when it feels alright and you still don't get into Q3, that's what's obviously a bit painful."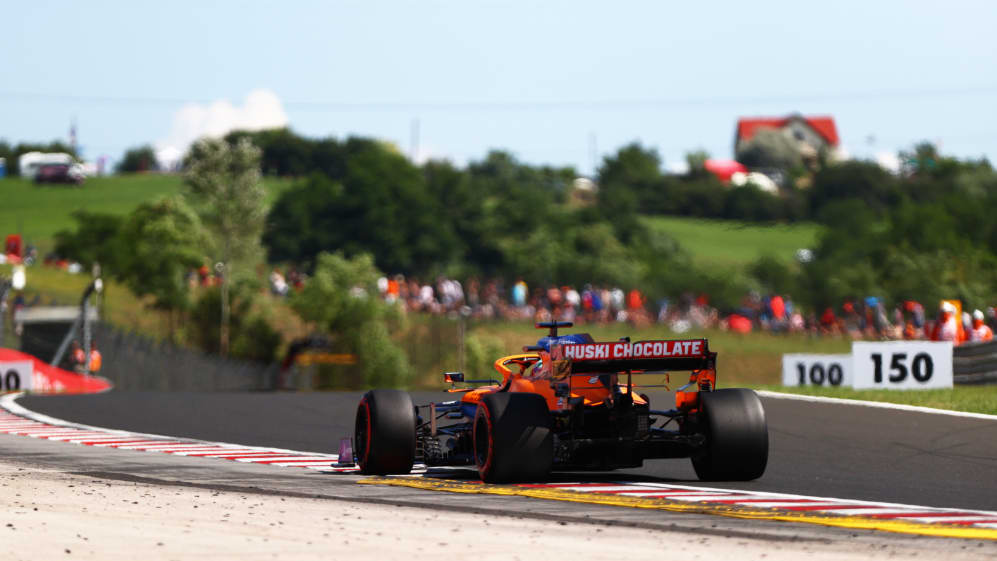 From 11th on the grid, Ricciardo at least has a theoretical advantage of being able to pick his starting tyres – with all bar the Mercedes drivers in the top 10 set to start on the less durable soft tyres, in what's looking set to be a hot Hungarian Grand Prix.
READ MORE: Hamilton hails 'beautiful' record 8th Hungary pole, and denies allegation of gamesmanship ahead of final Q3 runs
But Ricciardo couldn't deny that, once race day was over, he was looking forward to the post-Hungary summer break to reset after a 'tricky' start to life with McLaren in 2021.
"Tyre choice will be a positive tomorrow, but still it proves tricky, this beast," said Ricciardo. "I'll keep trying, keep doing homework, that's all. Let's see what happens tomorrow and then I've got the summer break to switch off for a bit."