'It was a very, very tricky race' – Latifi reveals why he struggled in his first Grand Prix at Spa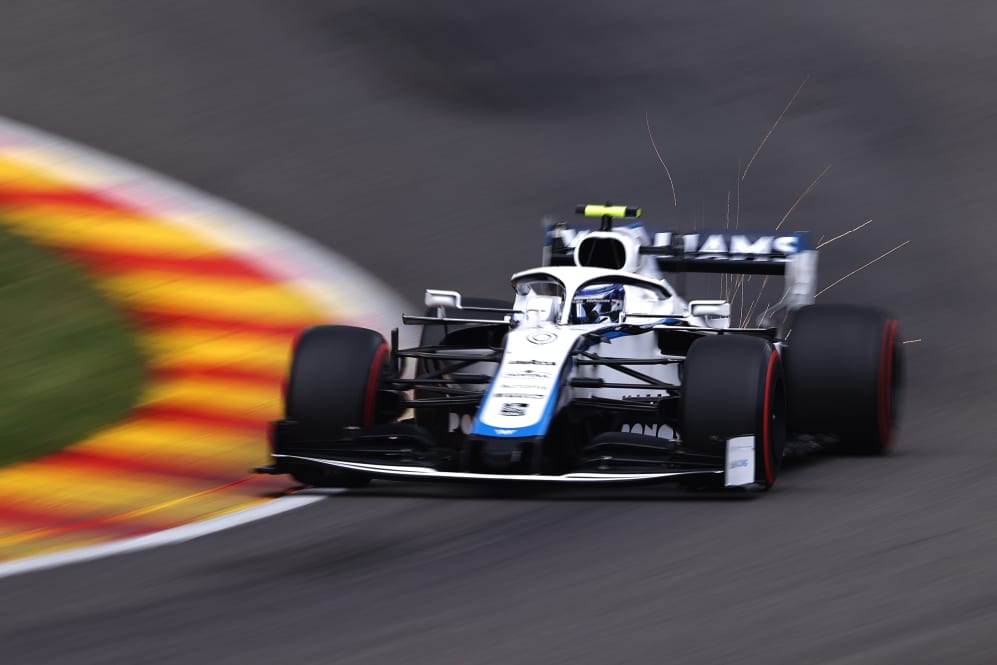 Your first Formula 1 race at Spa-Francorchamps is a daunting enough challenge on its own, and Nicholas Latifi's introduction to the fearsome track was not helped by a handling problem with his Williams in Sunday's Belgian Grand Prix.
The rookie started from the back row after a messy final run in qualifying, and immediately felt there was something wrong in the early laps of the race. In just his seventh Grand Prix start, Latifi had to use all of his limited experience to deal with the handling issue as he battled to a 16th place finish just 2.8 seconds behind Charles Leclerc's Ferrari.
WATCH: What next for Ferrari after their shocking Belgian Grand Prix slump?
"It was a very, very tricky race," Latifi said. "Basically from the first laps right up until the end I was struggling. I felt like I had quite an imbalance and asymmetric handling of the car in left to right-hand corners. So basically tonnes of oversteer in the right-hand corners and a little bit of understeer in the left.
"It was just making it a real challenge to drive and especially on the first laps in the dirty air it was making these attributes of the car quite difficult to drive around. So I was struggling quite a lot for pace, for consistency and I just felt like I was hanging on at the back.
"In the opening laps I think I was faster than [Kevin] Magnussen and I had a go at him, misjudged the braking point but then after that, I think I was slower than him, I just kept dropping off in pace. So the last stint was fun.
"We were going to try and do the one-stop and I pushed to do the two-stop because just with what I was feeling in the car I thought it was just going to get worse and worse as the tyres wore a bit. So I said I would rather have fresh tyres even though it might be tricky to get some more grip.
"It was fun to be pushing flat out to the end, I felt like I took everything out of the rear tyres at the end. I was drifting quite a lot in the last few laps but obviously in a lot better shape than the cars in front! The end result is a bit disappointing but we were not far off Romain [Grosjean] and the two Ferraris."
READ MORE: The Winners and Losers of the 2020 Belgian Grand Prix
Latifi is interested to see if there are any problems identified when his team strips the car as he looks to further his learning this year, and believes he dealt with the challenge well regardless given his status as F1's only rookie.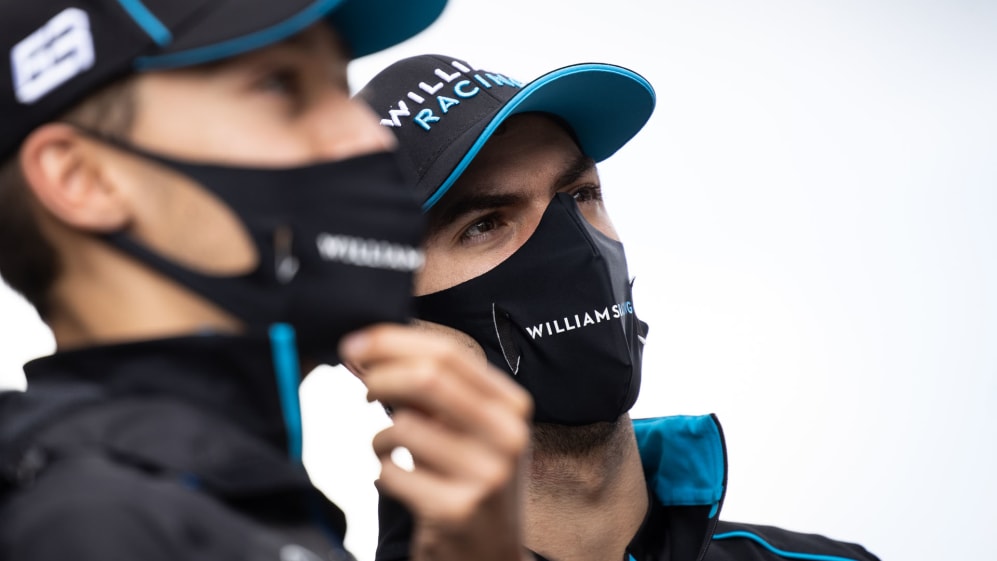 "I definitely feel like I'm improving with each session. I think this weekend was a good step forward on the performance running specifically. I had a very strong P3 and I felt it set me up nicely going into qualifying.
"Despite the actual qualifying result being not what it should have been - I got quite unlucky with the yellow flags on my final run as well and had some power cuts and some upshifting issues on that final lap, so the pace would have been much better and I think relatively it would have been one of my stronger qualifying performances. The lap felt quite strong so that was definitely an improvement.
READ MORE: Monday Morning Debrief: How two crucial choices by Red Bull blunted their attack on Mercedes at Spa
"And then race-wise it definitely felt like a big struggle out there but at the same time I feel much better off as a driver having finished it and having dealt with the issues I was facing. So I know it wasn't easy and maybe behind the wheel it didn't feel like one of my stronger races in the sense that I didn't feel I was able to attack the whole race.
"It didn't feel as aggressive and chasing down cars like I felt at Silverstone but just for a different situation in this race I still feel like I've learned a lot having done the whole Grand Prix with these handling issues I was struggling with."