'It was hit Piastri or hit the wall' – Ricciardo reflects on hand-breaking incident as 'excited' Lawson prepares for F1 race debut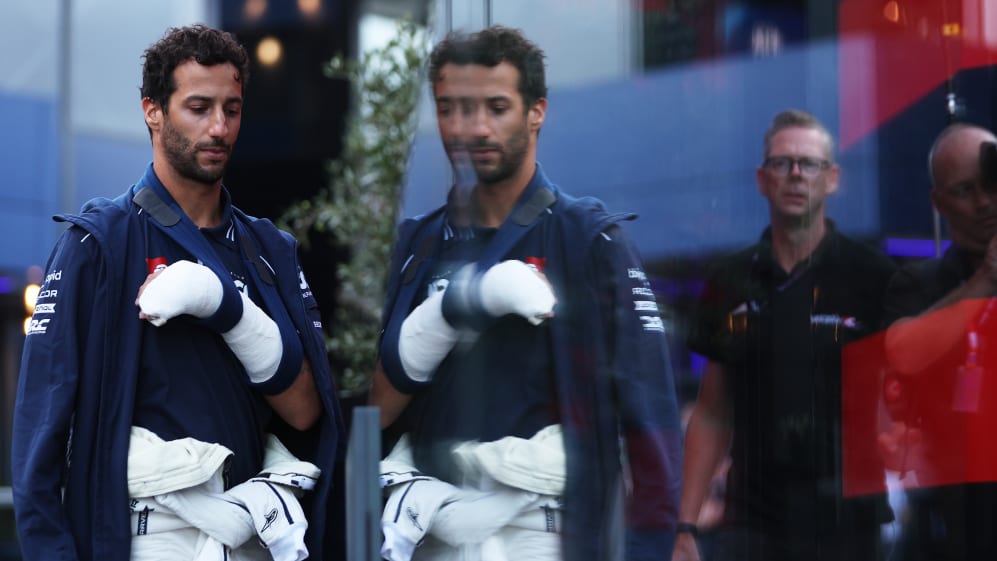 Daniel Ricciardo was left to reflect on an "unfortunate and frustrating" crash in Free Practice 2 for the Dutch Grand Prix that saw him hit the wall at Turn 3 and break a bone in his hand – the Australian side-lined for the rest of the weekend as Liam Lawson now prepares for his maiden Grand Prix in his stead.
Ricciardo's compatriot Oscar Piastri had just spun and crashed at Turn 3 in FP2 when Ricciardo arrived on the scene and was forced to take avoiding action – his AlphaTauri hitting the wall, with the resulting rapid oscillations from the steering wheel breaking a metacarpal bone in Ricciardo's left hand.
READ MORE: Ricciardo to be replaced by Lawson for remainder of Dutch GP weekend after breaking hand
Reflecting on the incident, having returned to the paddock on Friday night with his arm in a cast after a check-up in the local hospital, Ricciardo commented: "I remember coming into Turn 3. I had already gotten into the corner and then saw Piastri, so it was either hit him or the wall.
"When I hit the wall, I didn't have enough time to take my hands off the steering wheel, so the wheel came and hit my hand."
Ricciardo is only two races into his F1 return, having replaced Nyck de Vries at AlphaTauri for the Hungarian Grand Prix – and the Australian couldn't hide his disappointment at being side-lined so early into his comeback, as he now begins treatment to get back to fitness.
"It's really unfortunate and frustrating, but I'll try to recover as quickly as I can," he said. "Obviously, I'd love to get back soon, but I also want to ensure we do things the right way, so I come back strong and competitive. I wish the team well, and I'm sorry for the change in plans again. It's a chance for Liam to have a go, and I wish him and the team a strong weekend."
PRACTICE DEBRIEF: Can any of Verstappen's rivals spoil his home party at Zandvoort?
As Ricciardo mentioned, Liam Lawson will now step up for his first Grand Prix, the New Zealander – who's racing in Japan's Super Formula series this year – afforded just one practice session on Saturday morning before qualifying and the race.
"I'm excited. Very, very excited, but a lot to get through," said Lawson on social media on Saturday, ahead of his Free Practice 3 appearance. "That's why I'm here early this morning. Got a lot of prep to do this morning, try and make the most of the single practice that we have. Didn't sleep a huge amount last night but I'm happy and ready!"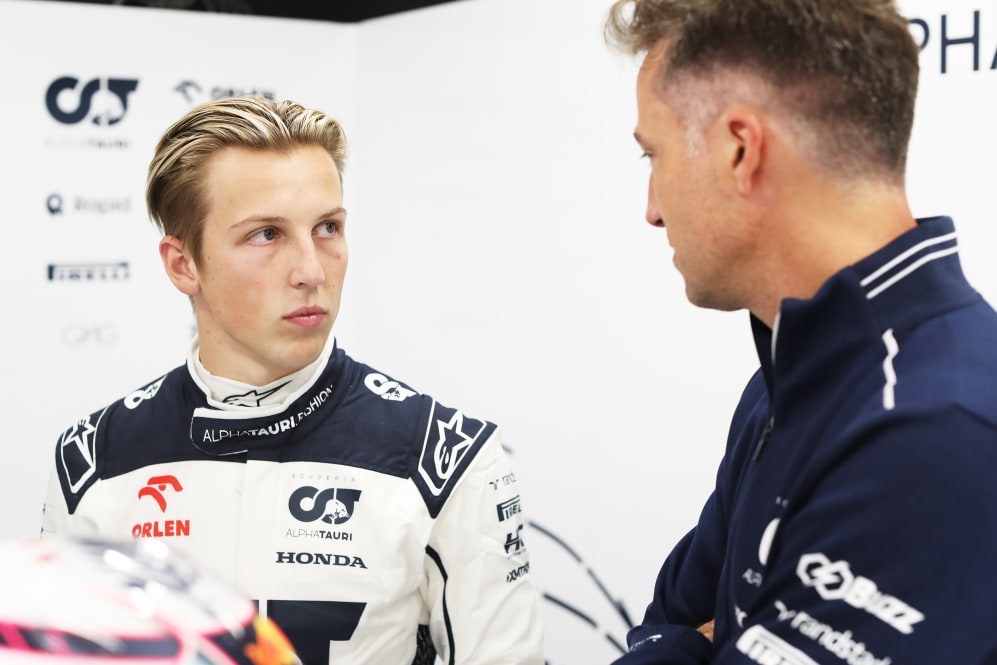 Meanwhile, Red Bull Team Principal Christian Horner also commented on Ricciardo's incident, his expected recovery period and the prospect of seeing how Lawson fares in the AlphaTauri, saying: "A great shame for [Daniel]… but good to see he's okay and he's still in good spirits.
"I think you've got to take [the recovery] one day at a time. He's got a good medical team he'll be working with and these guys recover incredibly quickly. We saw Lance [Stroll, who broke his wrists] earlier in the year with what I think was a worse multiple break than what Daniel has so, you know, he's a tough Aussie, so I'm sure he'll be eager to get back in the car as quickly as he can."
READ MORE: What the teams said – Friday in the Netherlands
He added: "[Liam's] the reserve driver for both teams for scenarios exactly like this. It's in at the deep end, it's one practice session in a car I don't think he's driven before and then qualifying at one of the toughest tracks.
"But that's Formula 1, you get your chances, one person's misfortune is another's fortune but I'm sure he'll be fine."