'It was like the first day of school' – Albon looks back at his Red Bull debut 12 months on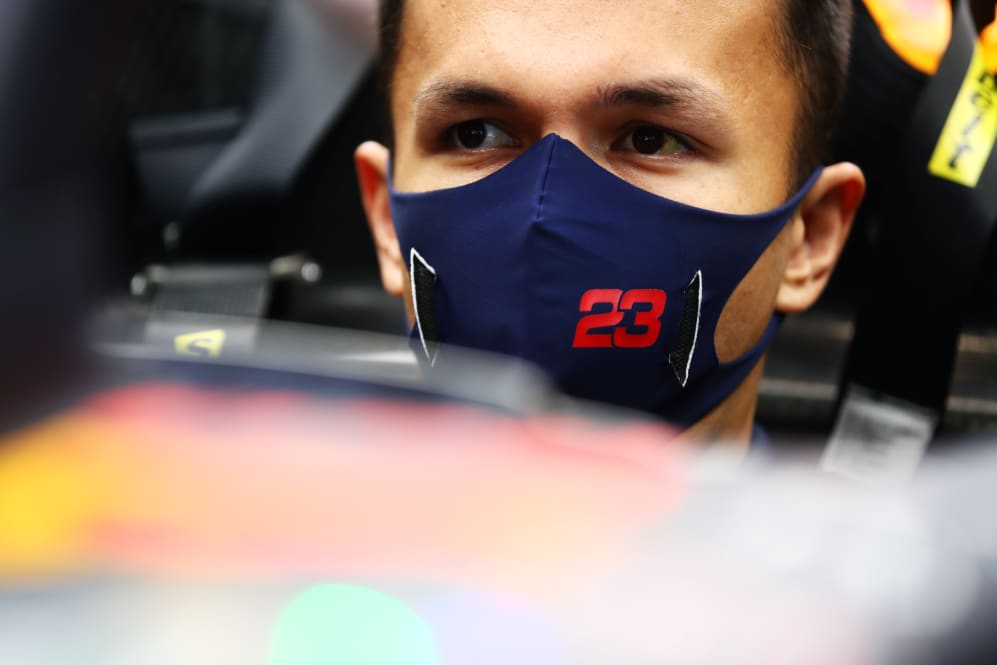 Alex Albon has reached a unique moment in his career at Red Bull – returning to a track where he's previously raced as a Red Bull driver 12 months on. And on the eve of the Belgian Grand Prix, the British-born Thai took the moment to reflect on his rollercoaster year with the team, while analysing where he still needed to improve with his 2020 car.
After just 12 career Grands Prix, Albon was elevated from Toro Rosso to the top Red Bull team in place of Pierre Gasly for the 2019 Belgian race, before putting in a sensational drive from near the back of the grid to take P5 on his team debut.
And he was hoping that returning to Spa-Francorchamps as a Red Bull driver – the first time he's raced twice at the same track for the team, barring the Austria and Silverstone doubles earlier this year – would help him this weekend.
READ MORE: Albon will be 'knocking on door of podium' with qualifying improvement, says Horner
"It's been a very good year, I've really enjoyed my time here," said Albon. "I remember coming here for the first time [with Red Bull], it felt a bit like a kid at his first day of school, a little bit nervous but it's gone well.
"It's gone fast, that's for sure," he added. "It definitely doesn't feel like a year. I'm looking forward to this weekend. I can take what I learned from last year's race and apply it to this one so there's a bit of experience that I can take with me, which is nice. We already had ideas last year and I remember how the car felt – of course it's a different car this year but it's still got similar traits, so it'll be good to compare and see what we can do.
"As we've seen this season, we've had some really good races and Spa is good for overtaking so I'm excited to hit the track and get going. I have good memories from last year so hopefully we can do a good job this year."
READ MORE: 'It's very hard to accept' – Gasly on emotional return to Spa one year on from loss of Hubert
Much has been made in the press in 2020 of Albon's struggles to get on the qualifying pace of his team mate Max Verstappen, with Verstappen having outqualified Albon at all six races so far this year. But Albon believed that he was starting to get to grips with the Red Bull RB16 – while Verstappen, too, backed the job that his team mate was doing in the second Red Bull from a development perspective.
"I think there's not one area in particular," said Albon when asked where he felt he could improve his qualifying, "but of course, just trying to drive with the car rather than trying to fight it, that's the main feeling. It is getting there. Obviously I want it to happen quicker and immediately, but things like that don't happen overnight so it does take a bit of time and work and I'm sure it will come eventually."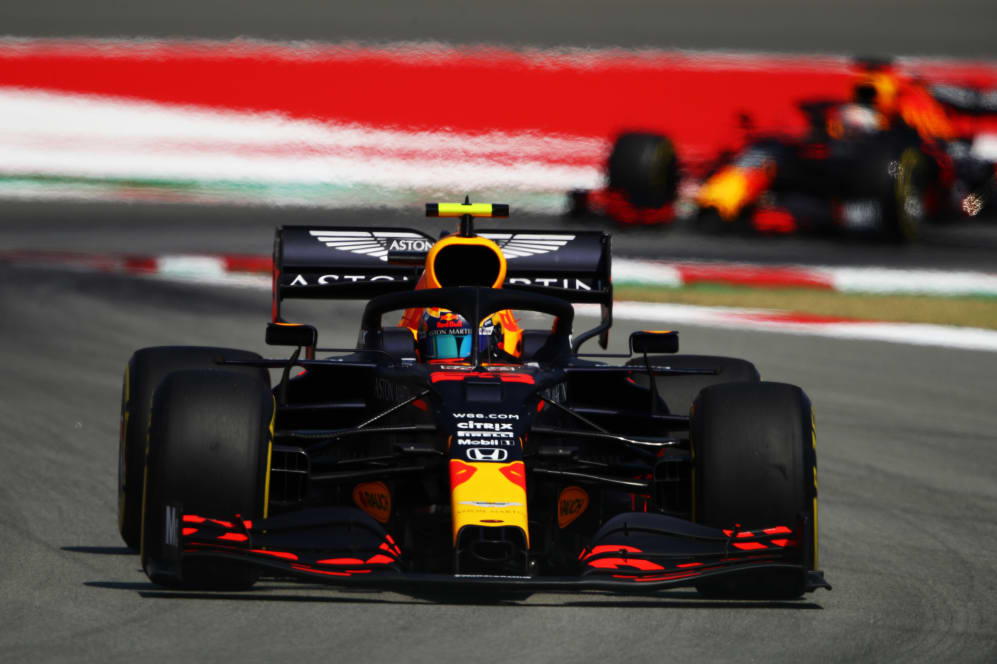 TECH TUESDAY: The one critical choice the teams will have to make for Spa
"From what I've seen so far from Alex, we are working really well together," added Verstappen, when asked if the team would be better served by a second driver with more than Albon's 18 months of F1 experience. "From the feedback of Alex, I think the team's also very happy so that shows that the knowledge is there, and it's just now about general experience in Formula 1, how you become a better driver.
"But I think in terms of feedback, that was straight away there. I mean, understeer, oversteer, I think it's very easily explained, and I think also when we get new parts to the car, both of us are showing the same direction so I think that is at the end of the day the most important. If you would have two drivers telling different things, that is a problem."
Ahead of the Belgian Grand Prix, Red Bull hold a comfortable second place in the constructors' standings, 86 points adrift of Mercedes, but 72 up on nearest rivals Racing Point – although Verstappen has contributed 95 of their points so far this year.