'It was my fault' – Hamilton blames himself for qualifying fifth at COTA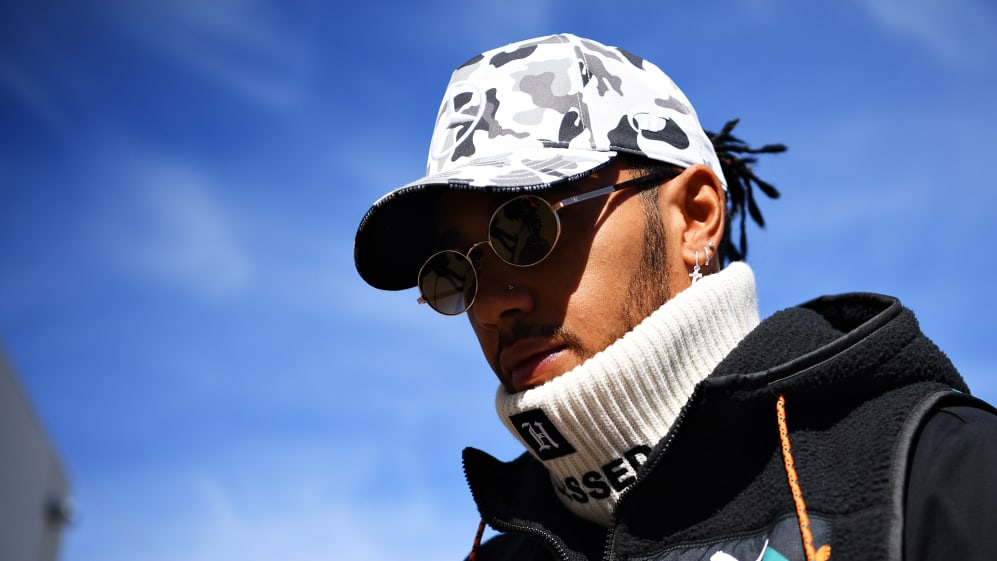 The last time Lewis Hamilton qualified off the front row in Texas was in 2013, and it happened again on Saturday when he finished fifth in qualifying for the 2019 United States Grand Prix. It triggered a moment of introspection from the championship leader…
With team mate Valtteri Bottas on pole, the potential of the Mercedes – which has headed the grid three times in the last four races thanks to Hamilton – was plain to see, and the Briton didn't shy away from accepting liability for putting his W10 on only the third row.
READ MORE: 'Feels good to be on pole again' says Wolff, after Bottas gives Mercedes P1 in Texas
"It's nothing to do with the car, it's just me," he admitted. "I just didn't pull the laps out together today and clearly the car had the capability to be on the front row and I just didn't do it today, so it was my fault, but I'll try and rectify it tomorrow."
Team Principal Toto Wolff, thrilled as he was that Mercedes had stopped Ferrari from achieving their seventh-consecutive pole position by the smallest of margins, made his disappointment clear over Hamilton's grid slot.
READ MORE: Good start from P2 'crucial' for victory chances in Austin – Vettel
"Shame for Lewis, so we can see what we need to do tomorrow with strategy," said Wolff. "With an aggressive strategy we can still compete for the win, but it was not his qualifying – very unusual – so we will have to find out what happened."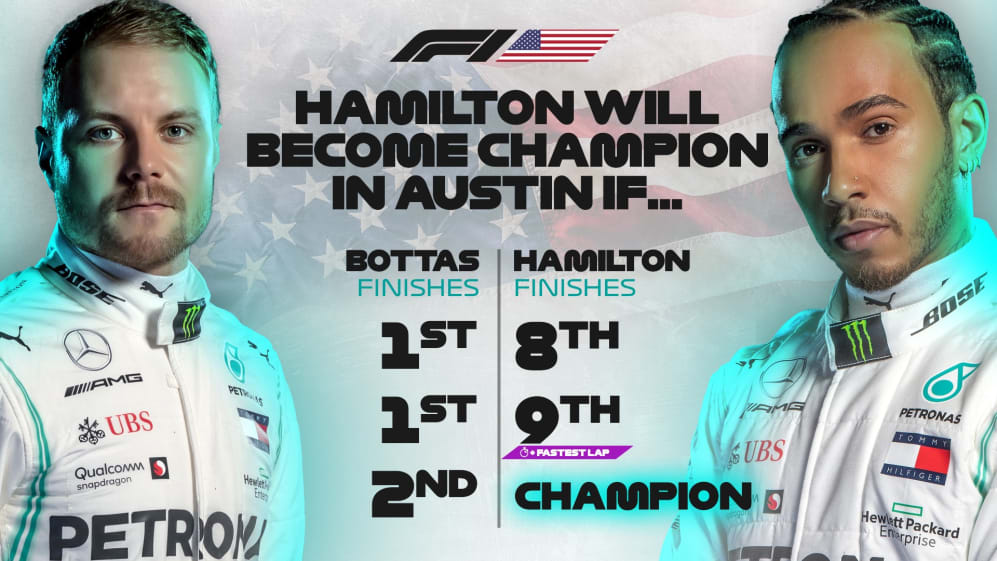 The debrief at Mercedes may well reveal why Hamilton had his worst qualifying performance at COTA in seven years, but the focus will be on his quest for a sixth drivers' title on Sunday.
If Bottas wins from pole – where half the COTA wins since 2012 have come from – Hamilton may yet have to wait until the next round in Brazil to take championship #6. But he maintained that he wasn't fussed about the race just yet.
"Honestly, I'm not trying to think about that just now, just trying to digest what just happened, and then I'll look forward to tomorrow later on," he concluded.