'It was our pole to have' says Russell as he and Hamilton rue Q3 mistakes in Mexico City
Mercedes missed out on pole position in Mexico City after George Russell and Lewis Hamilton faltered and Max Verstappen topped Q3. And neither of the Silver Arrows' drivers were content with their showing on Saturday…
Hamilton topped Q1 and Q2 but the top-10 shootout began with the seven-time champion having his first lap chalked off for track limits. The seven-time champion's final run saw him go third overall, over three-tenths off Verstappen's pace. As for Russell, he had a chance to take on Verstappen for pole at the end of Q3, but lost time and ultimately had his final lap deleted for track limits.
READ MORE: Verstappen fends off Mercedes pair for maiden Mexico City pole
"Yeah, the team deserved more today," said runner-up Russell. "They produced a really great car this weekend, and I think it's testament to them for the hard work they've been putting in for so long and we saw last week what the car was capable of, and this weekend, we felt like it was our pole to have, and it was just a terrible lap from my side – so I'm sort of kicking myself.
"But at the end of the day, no points for qualifying, and [I'm] excited to be back on the front row."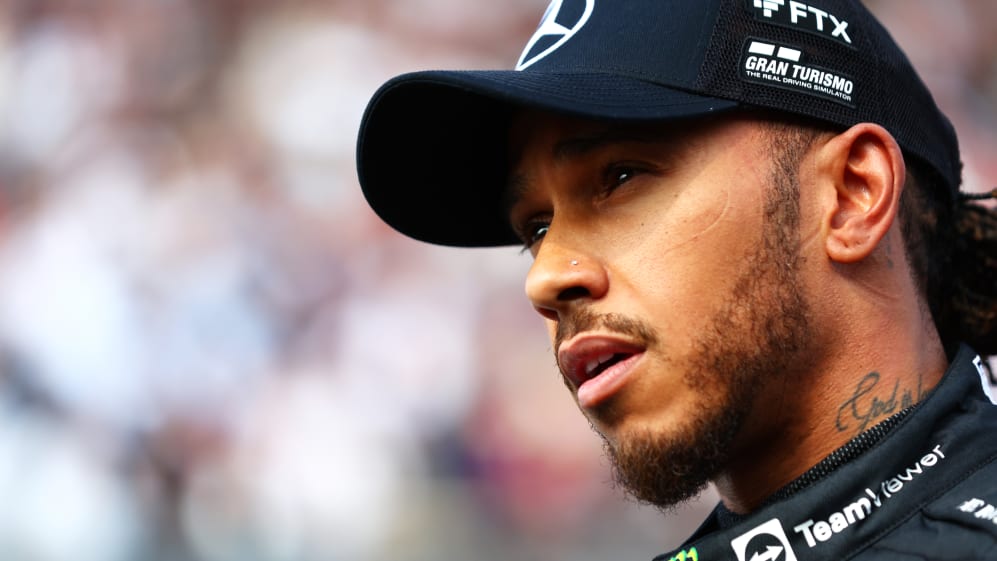 Hamilton meanwhile said that his first run was "good enough for second" as he ended up third with his final run of Q3, the seven-time champion qualifying just 0.005s off his team mate and 0.309s off pole.
"Unfortunately, the first one, which I think was good enough for second, maybe, I don't know, wasn't quite good enough, and the Red Bulls naturally are so fast," said Hamilton after qualifying third.
READ MORE: Wolff satisfied with 'rigourous' Cost Cap process, as Shovlin calls Horner's 'draconian' penalty claim 'an exaggeration'
"But I think this is such an amazing showing – really proud of my team. This is the best qualifying we've had all year. So, just shows that perseverance and never giving up is the way forward. Big thanks to everyone here and back at the factory."
Mercedes will however be buoyed by the fact that the last four Mexico City Grands Prix have been won from either second or third on the grid – after the Silver Arrows themselves won the 2015 and 2016 iterations from pole.
Asked if he could launch a bid for the lead from third, Hamilton replied: "Let's hope so."
Speaking after qualifying, meanwhile, Mercedes Team Principal Toto Wolff couldn't deny a touch of frustration at having missed out on a second pole of the season – even if, from a pragmatic point of view, Mercedes' starting positions may actually have been optimised.
"The Red Bulls are a little bit faster so if we would have been on pole, they probably would have eaten us up on the straights so we are in a better position. But obviously on Saturday, we'd have liked to have been on pole," said Wolff.
FACTS AND STATS: Verstappen starting P1, but no pole-sitter has finished on the podium here since 2016
"[George was] zero to [equal with] Max before Turn 12, so that could have been pole… but [Red Bull] were really good through the stadium also before, so probably we wouldn't have made it anyway.
"But it wasn't good enough from all of us today. I think after FP3 we had a car that was mega, conditions changed a bit but it's not a bad starting position for tomorrow."