'It was pretty terrible' – Pole-sitter Stroll perplexed by tyre struggles that left him P9 in Turkish GP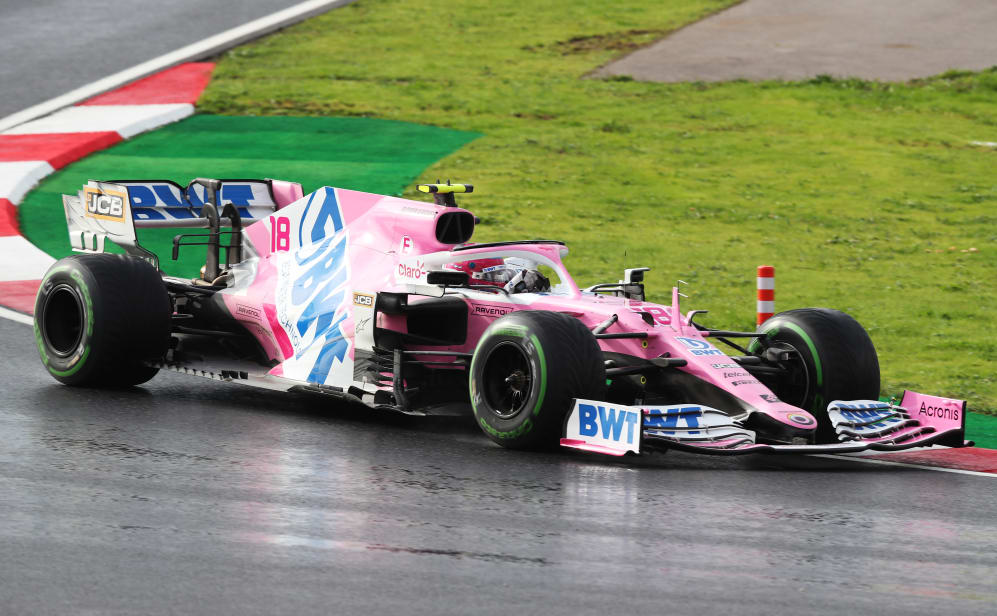 Racing Point's Lance Stroll rightfully stole the plaudits on the Saturday of the Turkish Grand Prix weekend after a stunning drive to his maiden pole position. But despite an indomitable start to the race from the Canadian, graining on his tyres would ultimately leave him a distant – and decidedly bemused – P9 by the end of the race.
Stroll had got away well from pole position, his lead over second-placed team mate Sergio Perez over 10 seconds by the time both drivers had made their first stops to change from wets to intermediate tyres.
But while Perez was then able to coax those tyres to the end of the race and come home P2 behind winner (and now seven-time champion) Lewis Hamilton, Stroll would ultimately finish P9 after a second stop that saw him emerge fourth, only to get passed in quick succession by two Ferraris, two McLarens and a Red Bull – with McLaren's Lando Norris taking Stroll's P8 two laps from the end, after the Racing Point had gone off at Turn 1.
READ MORE: Hamilton seals historic 7th title with peerless wet-weather victory in Turkey
"I don't know what happened – it's just [laughs] I don't understand," said a shell-shocked Stroll after the race. "We had so much graining on the first set of intermediates that we decided to pit because we were just losing seconds a lap. I just don't know where that graining came from, it just happened instantly.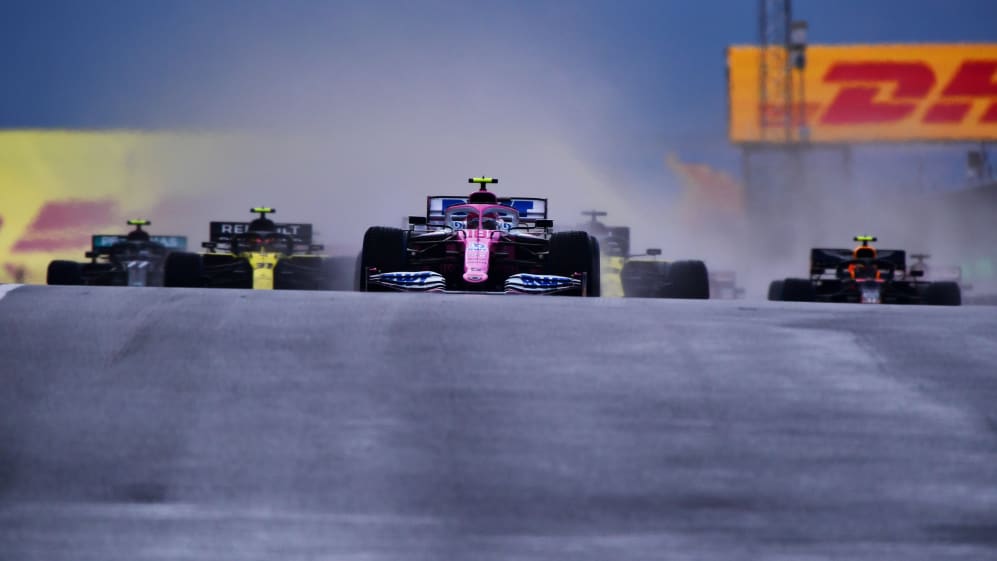 "We started the race on full wets, then we put an inter on and I was quite far up the road… [The second set of inters were] new but just grained again, massive graining and no pace, so we'll have to look into it. It was pretty terrible today."
Looking on the bright side, Racing Point's 20-point haul at Istanbul – the lion's share, of course, coming from Perez, who took his first podium of the year – was enough to give them P3 in the constructors' standings with three races to go, lifting them five points clear of McLaren, and 18 points up on Renault, as Stroll scored his first points since Monza.
DRIVER OF THE DAY: Vettel wins fan vote after going from P11 to podium in Turkey
But it was hard for Stroll to be too enthused about his team's success, having at one point looked well-placed to convert his maiden pole position into his maiden F1 win.
"For sure," he said, when reminded of the team's strong constructors' performance. "It's just frustrating when you're in the lead by 10 seconds and then all of a sudden, you finish ninth. I don't understand how that happens. I mean, I do, it's graining, but we just need to look into why it hit me so much harder than the other car. I'm not sure why."