Feature
Italian GP Facts & Stats: First podium since 2012 with no Mercedes, Ferrari or Red Bull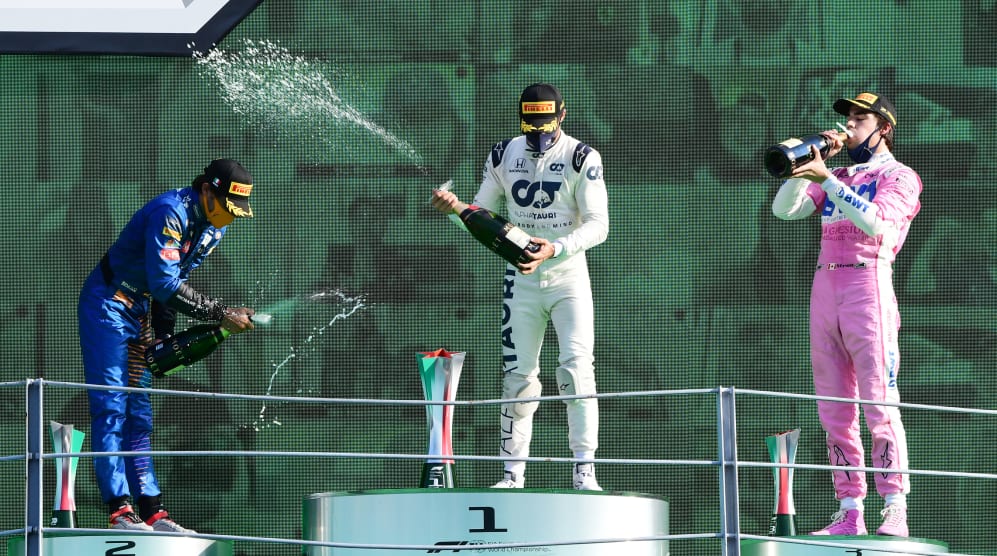 The post-race celebrations at Monza were all about one driver, AlphaTauri's Pierre Gasly – the first Frenchman to win a Grand Prix since Olivier Panis at Monaco in 1996. But there were plenty more fascinating numbers thrown up by a thrilling Italian Grand Prix…
• Pierre Gasly is the109th driver to win a Grand Prix today and the first new winner since Charles Leclerc at Spa in 2019.
• AlphaTauri's win comes on the same track where they took their only win as Toro Rosso, with Sebastian Vettel in 2008.
READ MORE: Gasly takes maiden win in Monza thriller from Sainz as penalty leaves Hamilton P7
• McLaren's Carlos Sainz took a career-best result in 2nd.
• Racing Point's Lance Stroll secured the 2nd career podium of his F1 career. The first one came at Baku 2017, which was also the last Grand Prix to be red flagged.
• Racing Point scored their first podium finish since Baku 2018, back when they were still Force India.
• Gasly is the 10th driver to win a Grand Prix from 10th on the grid - and the first winner from that position since Daniel Ricciardo at Baku 2017 (again, the last race with a red flag!).
• For the first time since Hungary 2012, the podium did not feature a single driver from Mercedes, Red Bull or Ferrari.
• Between them, those big 3 teams had won 146 consecutive races since Australia 2013.
WATCH: Italian GP red-flagged as Leclerc walks away from huge crash
• With Sainz 2nd and team mate Lando Norris 4th, McLaren had 2 cars in the top-4 at Monza for the first time since 2011.
• With Valtteri Bottas their best finisher in P5, Mercedes failed to get a car on the podium for the first time in the turbo-hybrid era.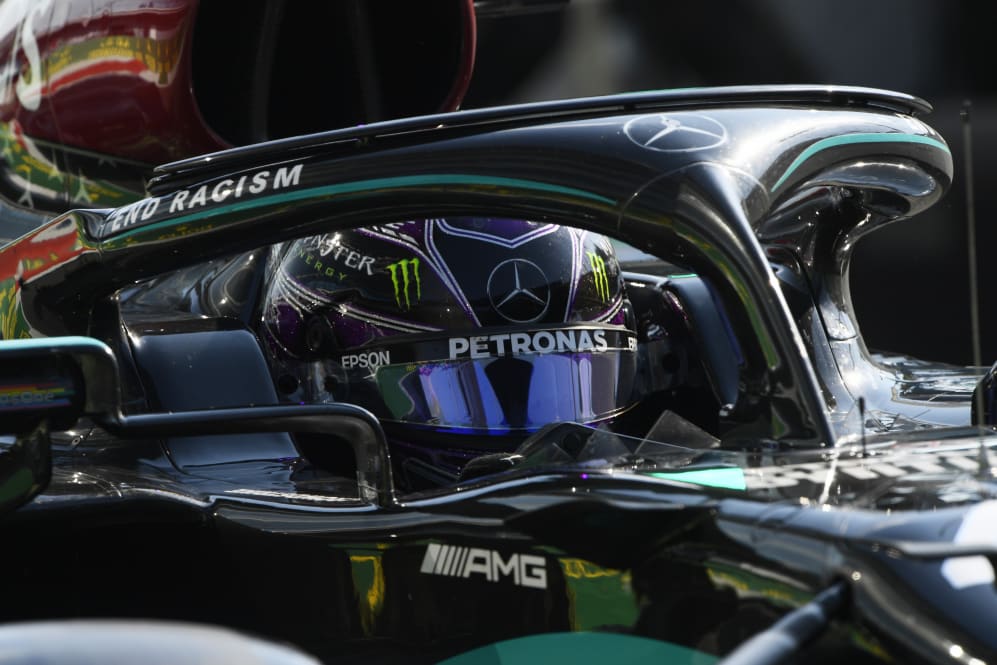 • By fighting back to P7, Lewis Hamilton took his 41st consecutive points finish, his 41st consecutive classified finish (equalling the all-time record) and his 221st career points finish (also equalling the all-time record).
• Renault's Esteban Ocon finished in the points at Monza for his 3rd consecutive appearance here.
• By finishing 10th, Racing Point's Sergio Perez scored at Monza for the 7th consecutive year.
• Williams' Nicholas Latifi tied his career-best finish in 11th place.
• Both Ferraris failed to finish at Monza for the first time since 1995.
READ MORE: 'It's a blessing there's nobody in the stands,' says Vettel after nightmare Italian GP for Ferrari