'It's a bit unrealistic' – Verstappen says he'd need 'a lot of luck' to be crowned champion in Singapore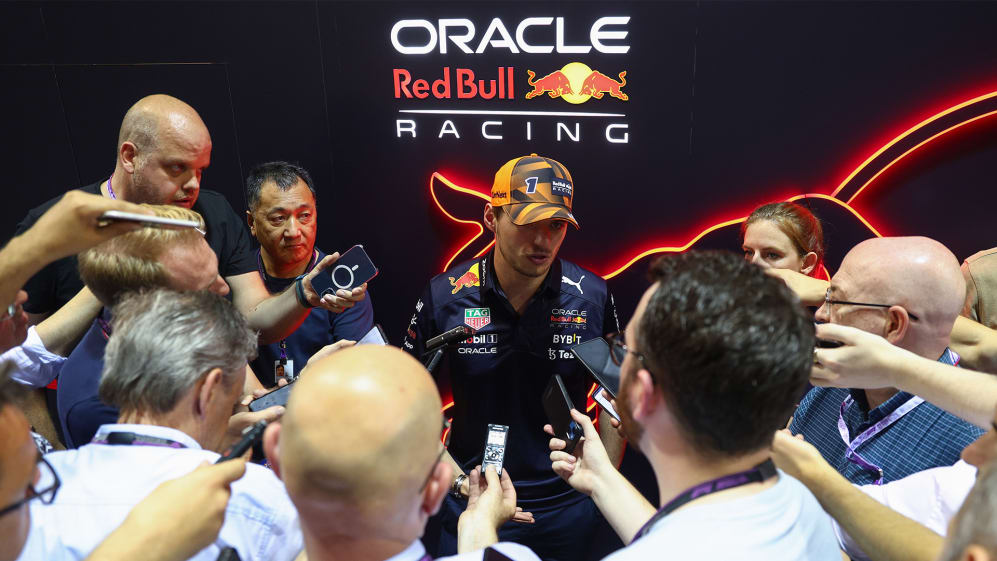 Max Verstappen believes it will be "quite a long shot" for him to secure the 2022 world title at this weekend's Singapore Grand Prix, insisting that he is focused on "enjoying the weekend".
Verstappen arrives at the Marina Bay Street Circuit with a 116-point lead over nearest rival Charles Leclerc, giving the Dutchman his first chance to make it back-to-back championship titles.
In order to settle it in Sunday's 61-lap encounter, Verstappen needs to outscore Ferrari driver Leclerc by 22 points, Red Bull team mate Sergio Perez by 13 and Mercedes's George Russell by six.
POINTS PERMUTATIONS: What Verstappen needs to do to secure the F1 title in Singapore
On the prospect of wrapping things up with five races to spare, Verstappen said: "I don't really think about it. It's quite a long shot. I just want to enjoy the weekend and, of course, try to win it."
Pushed if it would feel good to get the job done early, he added: "I think Japan is nicer. Also, I need a lot of luck for it to happen here, so I don't really count on it...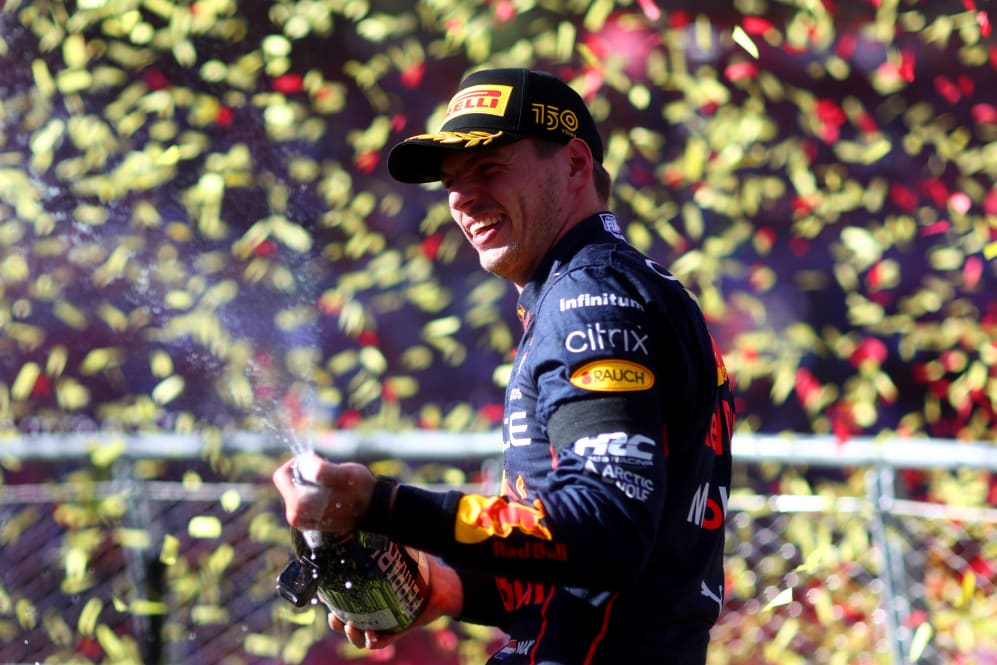 "I think [Suzuka will be] my first proper opportunity to win the title. So I'm looking forward to Singapore right now, but I'm also very excited for next week."
Verstappen went on to praise Red Bull's efforts throughout 2022 as he looks to give the team their first win in Singapore since 2013 and add to his 11 wins from 16 races so far this season.
"It's been a really special season and I'm enjoying it a lot, but I [will] probably enjoy it more after the season, looking back at it," commented Verstappen, who will turn 25 on Friday.
READ MORE: Driver market moves and Marina Bay's return – 5 storylines we're excited about ahead of the Singapore GP
"What we've been doing as a team in general, after the difficulties we had in the beginning of the year, to then turn it around, really work on the car… the car was heavily overweight, so making sure that it's in a competitive window now is great."
While Verstappen is on course for his second consecutive title, Red Bull also look set to win their first constructors' championship in nine years – holding a 139-point lead over Ferrari.