'It's a sizeable difference' – Williams drivers Albon and Latifi assess hefty British GP upgrade package for FW44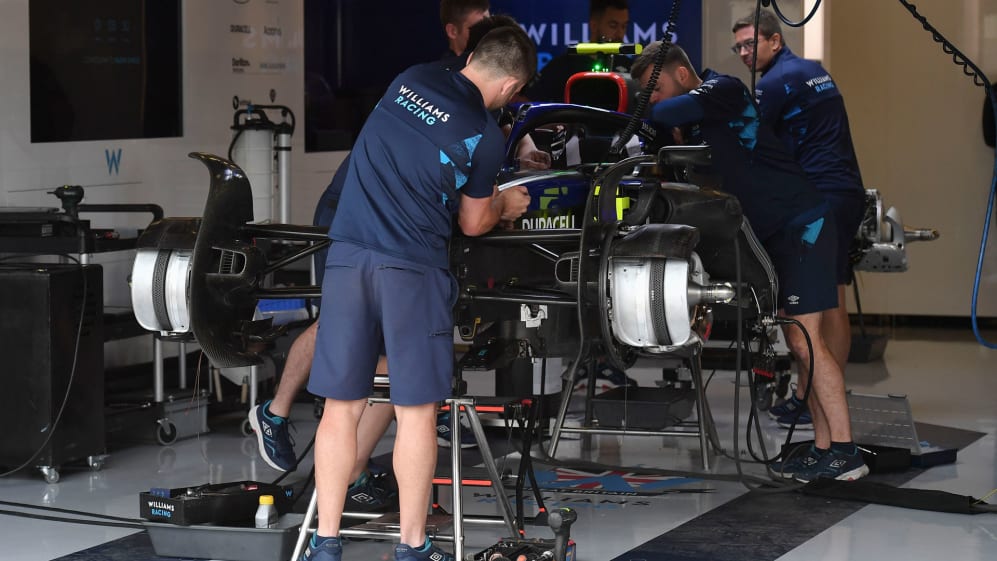 Alex Albon will receive a new Williams FW44 package for the team's home race at Silverstone. And the Thai driver said he was excited to test out a "proper upgrade" – while although team mate Nicholas Latifi won't have the upgrades here, he said they will make the car look markedly different.
Albon has scored Williams' only points this season with P10 in Australia and P9 in Miami, and now he's ready to take on the British Grand Prix with Williams' first significant upgrade of the season. On Thursday, he wasn't quite sure how much of a difference the upgrades would make – and said that might be hard to gauge.
READ MORE: Leclerc 'still believes' 2022 title possible – but says next four races will be crucial as he looks to end win-less run
"There's numbers flying around but until we get out there on Friday we won't truly know. Obviously the rain might be coming as well, which may… dampen the results – as in, we won't really know what we've got – but I'm really happy.
"I think it's been a while since we've had an upgrade, a proper upgrade to the car. There's been other teams maybe falling out of touch with us, just pulling away from us a little bit, so with this new upgrade comes a little bit of excitement and hopefully we can get back into the Q2s and things like that."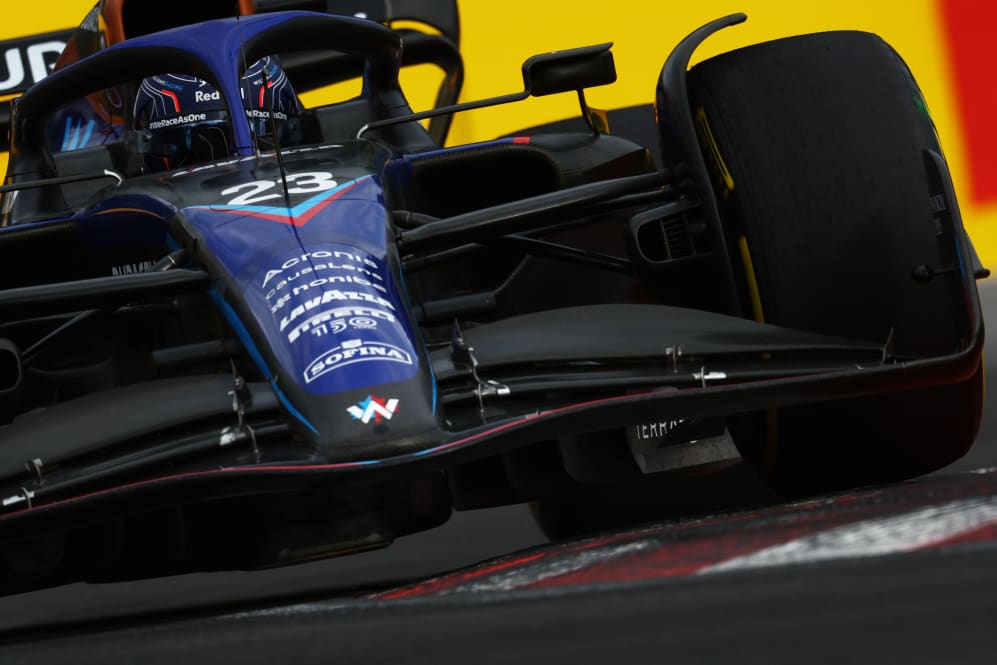 The ex-Red Bull driver added that he's hoping that the new upgrade package will bring the team closer to their rivals, Williams having failed to score for the last four races.
"We've always been more towards the back half of the field. It's optimistic to know that we have this upgrade coming and if you think about it like that, three, however many tenths it will bring, hopefully that will put us closer to the guys at the front."
READ MORE: World Motor Sport Council approves changes to sporting and technical regulations
Latifi won't have the sole upgraded FW44 at Silverstone, as he explained that the decision to allocate the set of upgrades to Albon was based on "championship position". The Canadian hasn't scored since securing a brace of top 10 finishes in the middle of last season, and sits 21st in the championship to Albon's P17.
"I think it's a fairly standard thing when upgrades are available only for one car, so yes, not surprised that the upgrade is on his car. Obviously, on my side I would have liked there to be two sets of upgrades, especially as it's... the first upgrade of our season.
FORM GUIDE: Is Verstappen's stellar run set to continue in the 2022 British Grand Prix?
"It is a sizeable difference – the two cars will look different. Even though it's not on my car, I'm hopeful that it's going to be quite a big difference and I think in a few races I'm supposed to get it.
"From where we started, it felt like quite a long time because it's clear that we're not where we want to be performance-wise, so we're just patiently waiting, patiently waiting. It would have been nice to have two sets [of upgrades] but I just need to be a bit more patient on my side," he said.