'It's an exciting place to be' – Russell looking to capitalise on Mercedes' strategic advantage from front-row start in Singapore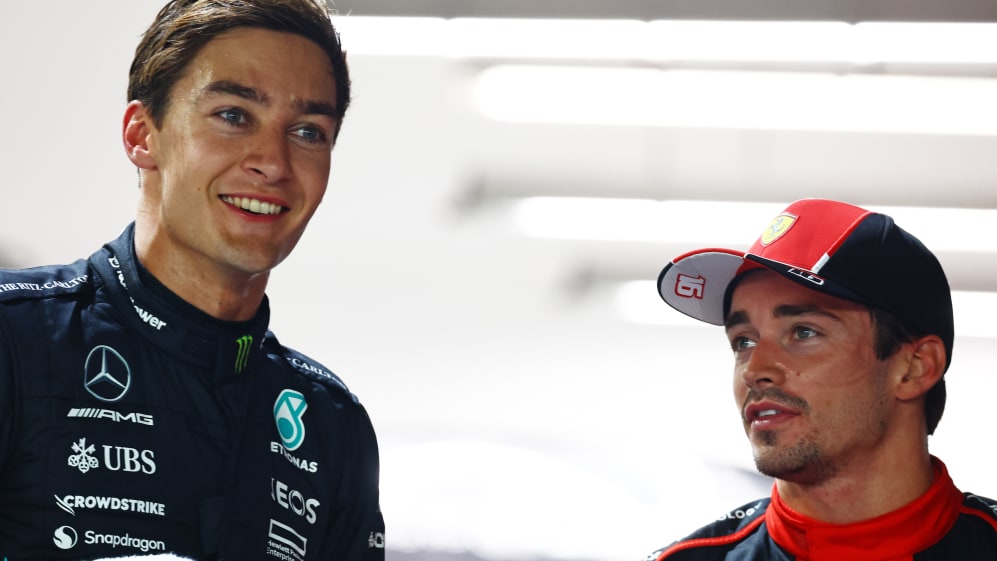 George Russell is aiming to put rivals Ferrari in "a difficult position" in Sunday's Singapore Grand Prix, after the Mercedes driver qualified second in Marina Bay, narrowly missing out on pole to Carlos Sainz.
Russell had been battling out at the sharp end of the field during qualifying – finishing sixth in Q1 and second behind Sainz in Q2 – before his first time in Q3 was good enough for fourth place.
But with Sainz having set a time of 1m 30.984s, Russell looked to snatch pole away from the Spaniard on his final attempt. However, he fell just short, with his lap just 0.072s slower than Sainz's, as he qualified second.
READ MORE: Sainz pips Russell and Leclerc in ultra-tight qualifying battle in Singapore after shock double Q2 exit for Red Bull
Speaking after jumping out of the W14, Russell said: "It was definitely a challenging session; when you're sat in that car, it's like you're sat in the sauna just sweating it out, but you've got to keep your composure, keep your cool.
"But no, really, really happy with this weekend as a whole, felt really confident in the car and the team did a great job with the strategy; we were on an offset strategy compared to everybody else.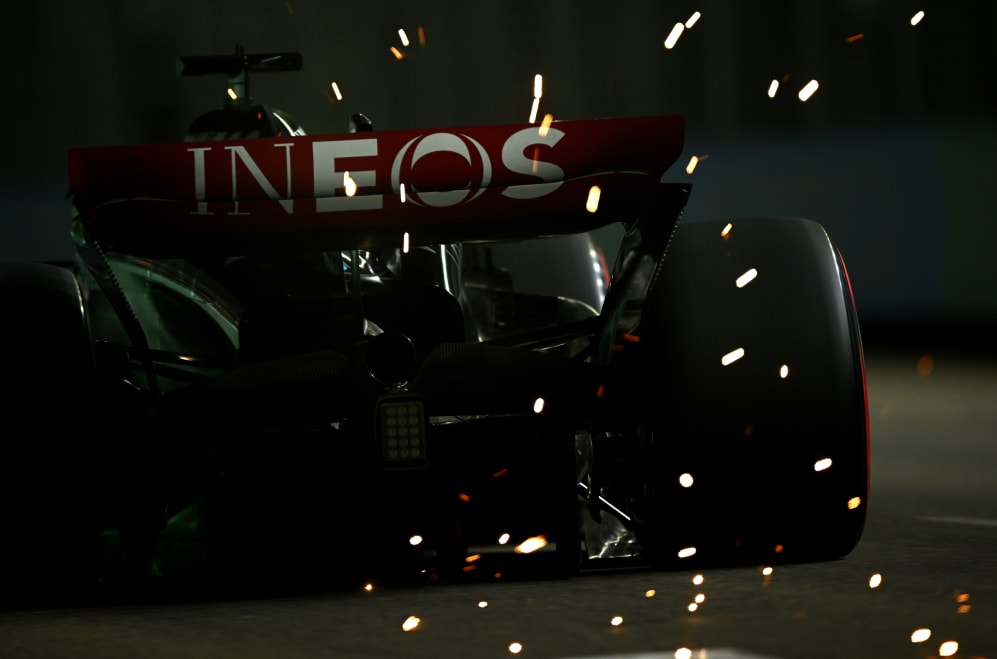 "So, we've got an extra set of medium tyres which nobody around us has, so to get to Q3 and to be on the front row with a strategic advantage tomorrow is an exciting place to be."
Asked whether the new layout, which has seen what used to be Turn 16 to 19 turned into one long 397.9m straight, Russell was asked if there would be overtaking opportunities on Sunday. He said: "I mean, the track's different this year.
FACTS AND STATS: Red Bull fail to get either car to Q3 for the first time in five years
"The tyre degradation on Friday looked pretty bad, so I think it's going to be very close between a one and a two-stop. With our mediums, we can put Ferrari in a difficult position and try and force them into an error, and get the upper hand, so that's what we're looking for."
On the other side of the Mercedes garage, a downbeat Lewis Hamilton admitted he did not "extract" the most out of the W14 on Saturday after qualifying in fifth.
"Of course, I hoped that I could get more but it wasn't meant to be today," said Hamilton. "Obviously, the car has pace I just couldn't extract it today, I struggled with the balance.
"The guys ahead of me are quicker, so I don't know what it is possible, just see if we can have a better day somehow."