'It's exciting' – The drivers give their verdict on the first 6 months of the 2022 regulations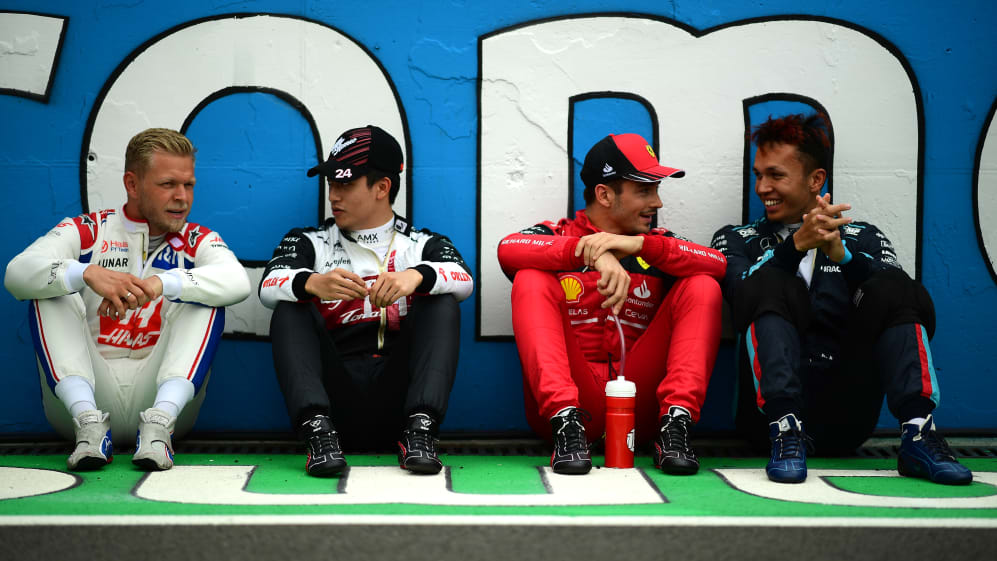 We are at the halfway point of this exciting 2022 season, giving us a chance to reflect on the first 13 races under the brand-new regulations introduced ahead of this season. And prior to the summer break, the drivers gave their opinions on the first six months of racing these all-new cars.
Max Verstappen and Red Bull have made a brilliant start under these new rules and currently sit at the top of both championships – the Dutchman leading rival Charles Leclerc by 80 points. And the reigning world champion reflected on a "positive" first half of the season under the new regulations.
"I think following has been quite a bit better, so that's positive," said Verstappen. "It's difficult to expect really how much better it would be, but for me at least, you have a better chance of racing. But then again, on some tracks it's still very hard to follow. But that's also in combination with tyres overheating and stuff. So, there are a few things to look at."
READ MORE: Tost knew Vettel would become a 'real big driver' in 2007 as he pays tribute to his former racer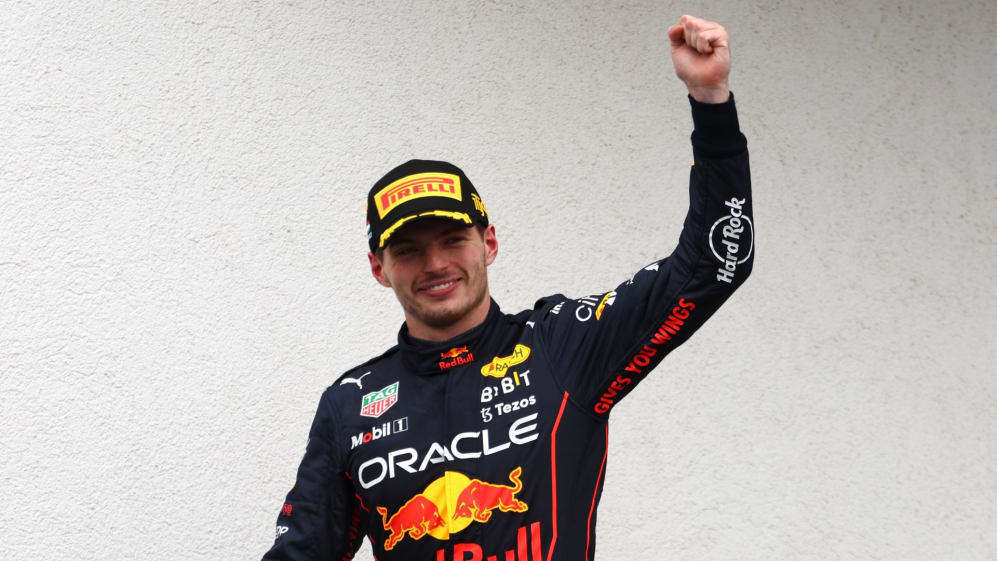 Valtteri Bottas made the switch from eight-time world champions Mercedes to Alfa Romeo ahead of the 2022 season. And the 10-time race winner believes the new regulations have made for an "exciting" midfield battle in both qualifying and the races.
"It's exciting," said Bottas. "It's definitely like every single lap in the qualifying in the midfield matters, you know? You're either in or out of the next session and I'm enjoying it. The whole qualifying, you really need to nail the laps, and it's the same in racing; it's so close that it's always good battling, good racing.
READ MORE: 'Why would you risk it?' – Sainz explains his reluctance to drive historic F1 cars
"And for me, it's also quite different in terms of the race strategy, how much more it actually matters in the midfield, you know, because we're battling with so many cars, instead of just one or two cars which I maybe had in the past [at Mercedes]. So, I'm enjoying it… [the regulations are] clearly working, and I hope that, you know, the midfield teams will eventually get closer to the top as well."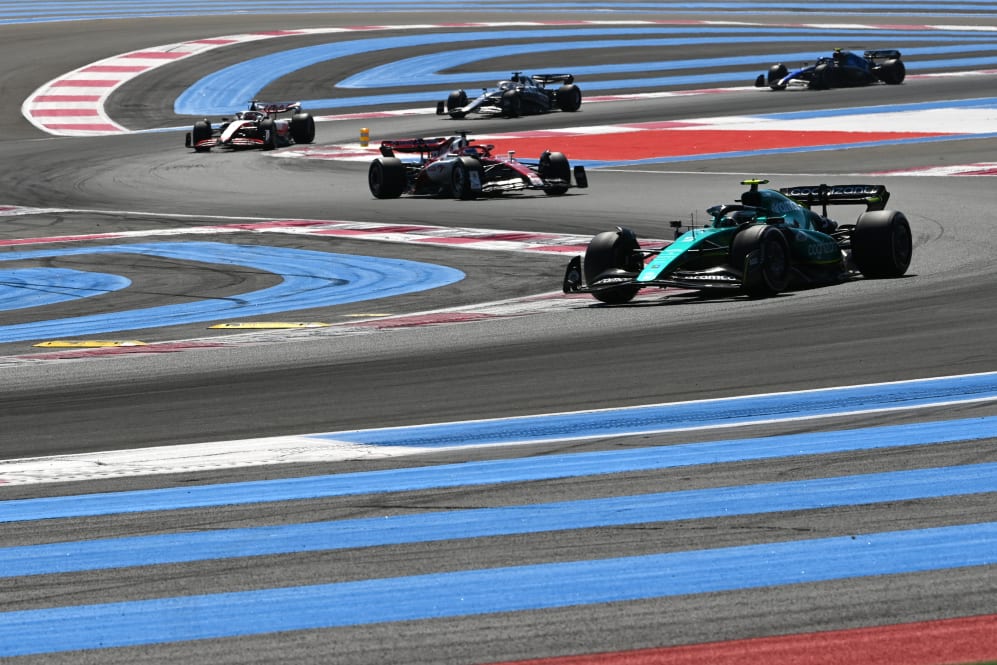 When asked for his opinion on the new cars, McLaren driver Daniel Ricciardo said: "It's fun. Obviously when it's tight it is fun, of course. It'd be more fun fighting for the wins, the podiums, but the battles we're having are good. The unpredictability obviously is not fun when you're on the other end, but it keeps it fresh, and it's cool when you get out on top.
READ MORE: 'A shot of adrenalin for 90 seconds' – F1 drivers on what it feels like when the visor goes down for qualifying
"But I think because [the regulations] are so new, we're still learning, and teams naturally design their cars to have some strengths in some places… so like, fast flowing circuits, you know, you've got a couple of teams that are going to be there, and on the tight twisty ones, you know, a couple of others.
"So now after doing half a season, you have a little bit of understanding of maybe who's going to be where on what circuit, but there are still some curveballs, you know, some weekends where you're still, 'Okay, yeah, we still haven't completely learned everything that there is to learn yet with these with these cars.' So, we'll keep going on and see how it goes."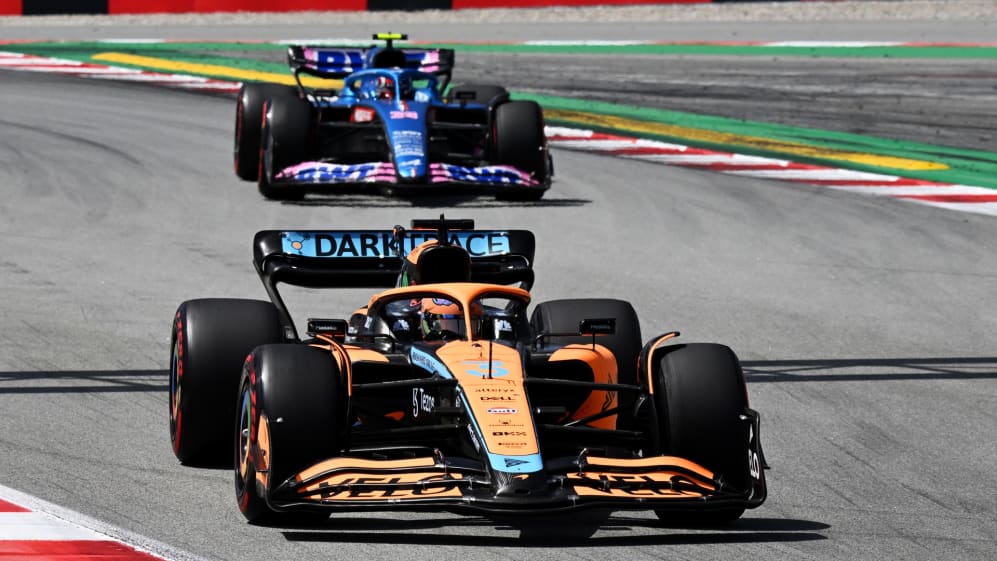 "I think it's been like that also in 2017 and '18 already," added Esteban Ocon. "You still had a top three teams and then the other guys, you know, fighting in the back. I feel we're closer to where we were from back then but it's still too far, and that needs to be closer to properly have a different podium, you know, different winners at times. We always see the same guys.
"So yeah, definitely the way hopefully is going to be forward for those midfield teams and I hope that with the cost cap and everything, the same rules for a bit, that the tunnel is going to close at the top."
WATCH: The best wheel-to-wheel action from the 2022 season so far
Haas' Kevin Magnussen also gave his take on the new regulations, having sat out 2021 before returning this year, saying: "It's really nice that... it seems like it's very close and every weekend, you can go into the weekend thinking that you can have a good result.
"It doesn't seem like it's easy to fall behind too much. So, I think it's better for us in the midfield, and I guess, you know, better racing as well for the people watching."
2022
Constructors' standings at the summer break
POSITION
POINTS

1

Red Bull Racing

431

2

Ferrari

334

3

Mercedes

304

4

Alpine

99

5

McLaren

95

6

Alfa Romeo

51

7

Haas F1 Team

34

8

AlphaTauri

27

9

Aston Martin

20

10

Williams

3