'It's going to be very difficult' – Leclerc not banking on podium repeat despite Ferrari upgrades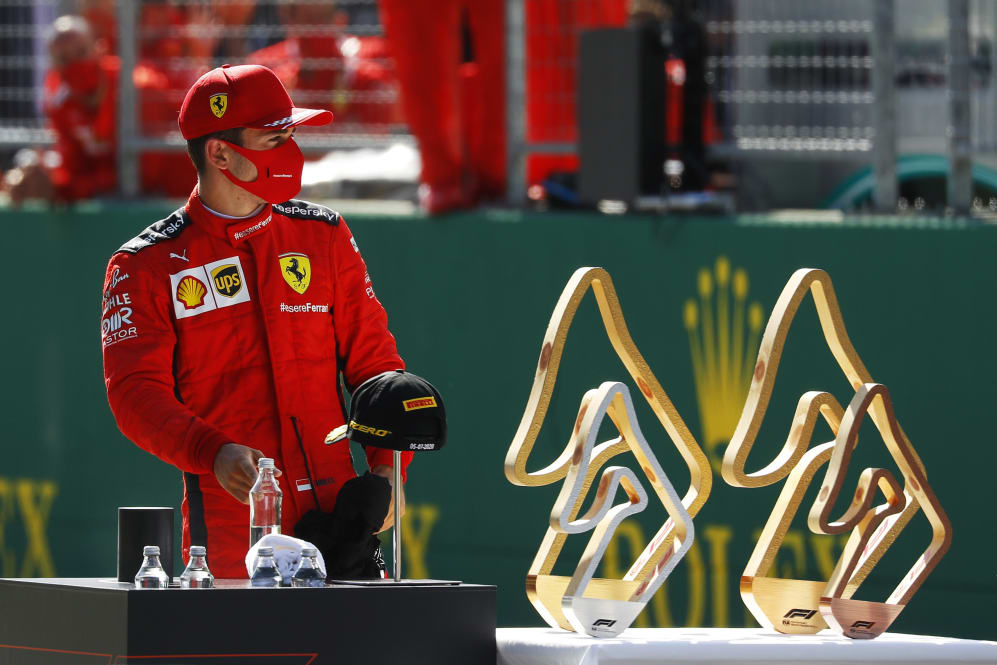 Ferrari have fast-tracked some upgrades for their car after last weekend's Austrian Grand Prix exposed a big gap in performance between the front running cars and the SF1000 – but does that mean Charles Leclerc will be able pull off a repeat of his podium finish from Sunday? The Monegasque moved to play down the team's chances ahead of this weekend's race…
Leclerc made the most of several key retirements and three Safety Car periods to seal second place on Sunday, but that result couldn't hide the fact Ferrari were struggling for pace – especially in qualifying, when Sebastian Vettel was knocked out in Q2.
In response, the team announced this week that they were bringing forward part of an upgrade package originally planned for the Hungaroring round on July 19 to this weekend's Styrian Grand Prix. But Leclerc was realistic about the impact of the new updates, when asked if he would need another Safety Car in order to score a second successive podium.
READ MORE: Thursday's Hot Topic: Alonso's rivals excited by his impending return
"Well, if you take this weekend, we don't know yet," he said. "We are bringing some updates in the car, we don't know how much will gain and if that will put us in contention for the podium.
"But realistically it's going to be very difficult because Red Bull and Mercedes are very, very quick."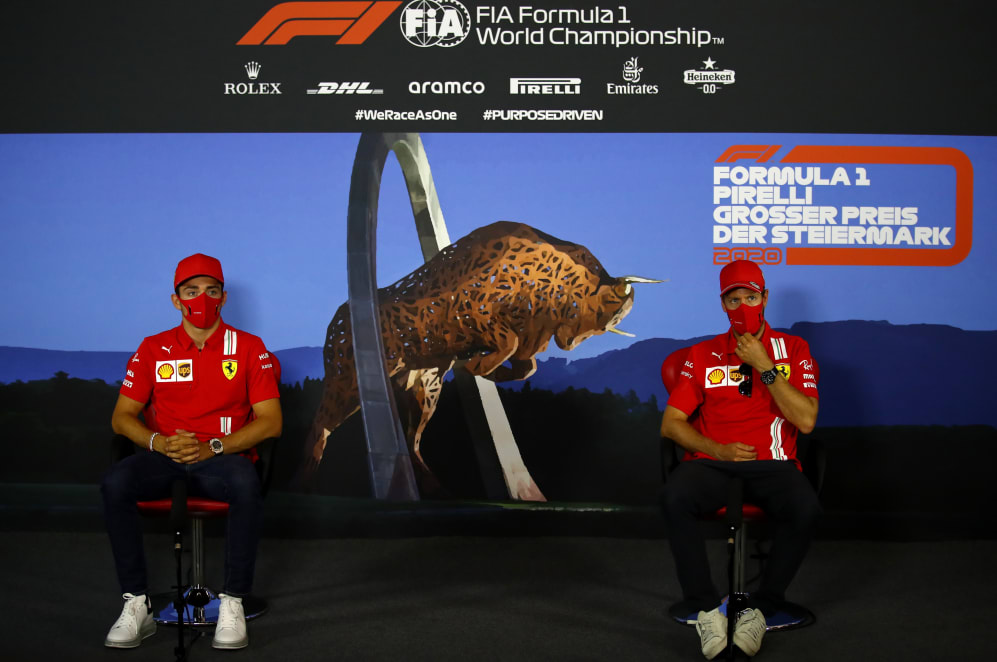 Leclerc insisted it was more important the upgrades showed progress in terms of the car's development.
"Well, I think it will be important that these updates are working the proper way and that we can make a step that will show that we have been working in the right direction," he said.
READ MORE: Vettel says he'd take Red Bull seat if offered – but Verstappen sees no reason not to stick with Albon
"If not, then It will be a bad sign. But I am confident that these updates will bring some performance into the car – then [we will see] how much is still to be told on track, but yeah let's see."
With three Safety Car interventions and nine retirements last time around in Austria, Leclerc admitted those factors helped him finish in the top three.
"Of course the Safety Car helped last week but we also made the best of our opportunities and I think anything is possible if we just do the same this weekend, so that's what we'll try to do.
"If today we can be on the podium with pure performance? I don't think so, but we are working to change this," he concluded.
READ MORE: 'I won't stop fighting for the title or equal rights' - Hamilton hits back on question of focus