Feature
Thursday's Hot Topic: Alonso's rivals excited by his impending return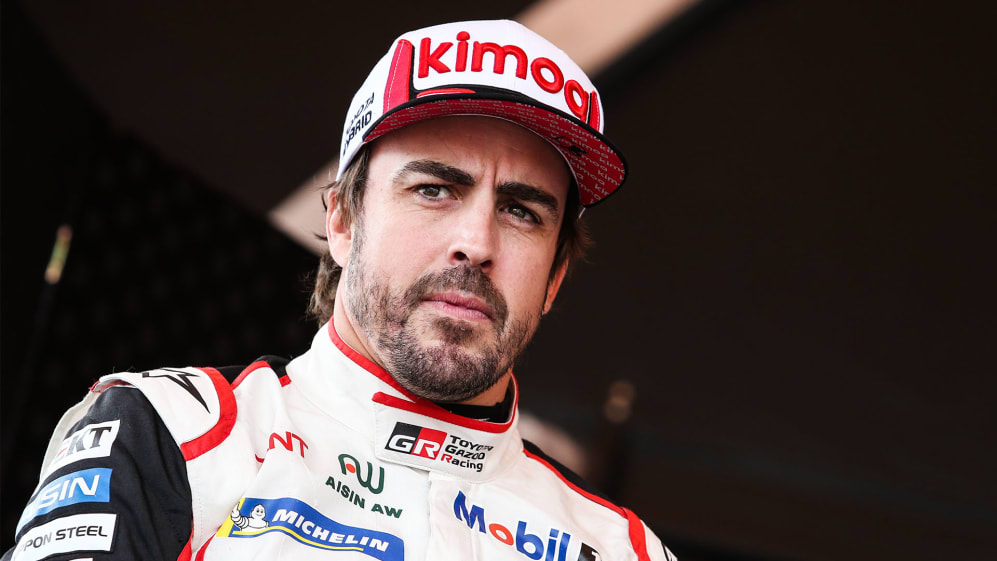 He's not even back in the paddock yet and already double world champion Fernando Alonso was dominating the morning agenda as the Formula 1 paddock reconvened after a few days off for the second race at the Red Bull Ring.
The Spaniard left the sport at the end of 2018, but despite trying his hand at a few other motorsport activities, its F1 that he craves – and with Renault in need of a star driver after Daniel Ricciardo decided to leave at the end of the year, it made sense for both Renault and Alonso to get the family back together.
The overwhelming reaction inside the paddock was positive, most feeling like 38-year-old Alonso is still one of the best and can be a contender to fight at the front, providing he has the car with which to do so.
READ MORE: Alonso says age won't affect his speed as he sets mission to make Renault champions again
Renault have a junior programme, headlined by F2 racer Guanyu Zhou, but they opted not to dip into it – a move, which has been criticised by some people while others, like George Russell, fully understand why Renault have gone for experience.
"I was quite pleased about [the news of Alonso's return] because you know Formula 1 is about having the best of the best drivers; Fernando is absolutely one of the best," said Williams' Russell, who entered the sport a year after Alonso left.
"You know there's arguments that people feel like he's depriving younger drivers of an opportunity but I think as things currently stand, it makes complete sense for Renault, for Fernando and I think he will come back and do a great job."
Old foes welcome Alonso's return
Alonso's former team mate Kimi Raikkonen said he was not surprised by Alonso's return, adding: "I'm not surprised by many things in F1. It's good news for F1 and for him and we'll see how it works out for both of them. They have a lot of history together, so why not?"
And Sebastian Vettel, who took Alonso's seat at Ferrari, was equally not surprised, having predicted his return when saying farewell in video in 2018. "Goodbye Fernando, see you when you come back," he'd said at the time.
Speaking on Thursday, while inevitably batting off questions about his own future, Vettel added of Alonso: "We've all seen Fernando is coming back, which I think is good for F1. We'll see how he gets on."
READ MORE: 'Very motivated' Alonso has already texted me about 2021, says Ocon
When Alonso returns to F1 next year, he'll do so alongside rising star Esteban Ocon. The Frenchman, in his first full year with Renault, admitted he's already been texting Alonso ahead of him joining.
"It's great the team have taken him onboard," said Ocon. "Fernando is very linked to the brand, and when you look at the success he had with the team, it's fantastic, but we need to build something new. I had him on the text before yesterday, and he's very keen to come back. We just chatted about the opportunities there are in the next years, and that the field is close, so there is a good chance of doing well if we work well."
One of defending champion Lewis Hamilton's greatest rivalries was with Alonso, the peak coming in 2007 when their relationship soured during their time together at McLaren, before later evolving into one of respect.
When asked if he was happy about Alonso returning, Hamilton responded: "Why would I not be? Ultimately the more top drivers we have, the better it is for the sport. I've not spoken to him, but congratulations to him."
His team mate Valtteri Bottas added: "It's good to see him back. He's obviously won championships, he's quite a big name in the sport. Like Lewis said, it's important to have the best drivers in the world in this sport, so yes, he's very welcome."
READ MORE: Alonso signing 'a boost for Renault motivation' says Abiteboul
Renault duo excited about the new addition
Daniel Ricciardo, who opted to vacate the seat Alonso is taking in favour of a move to the Spaniard's last team McLaren, was equally excited by the prospect – partly because it makes him feel less old.
"Excited is the first thing," said Ricciardo. "It is going to be great for the sport. He is such a name in the sport, and has been for so many years. So to return and return with the team and the brand that got him his titles, I think it is a good fit, and I'm excited to race against him again.
"Personally [we've had] some good battles along the way, but always a very good level of respect as a racer with him. So, yeah, it is cool. The young guys are good but they make me feel old, so having another older driver on the grid is better for me!"
READ MORE: Renault have no plans to run Alonso in FP1 sessions in 2020, says Abiteboul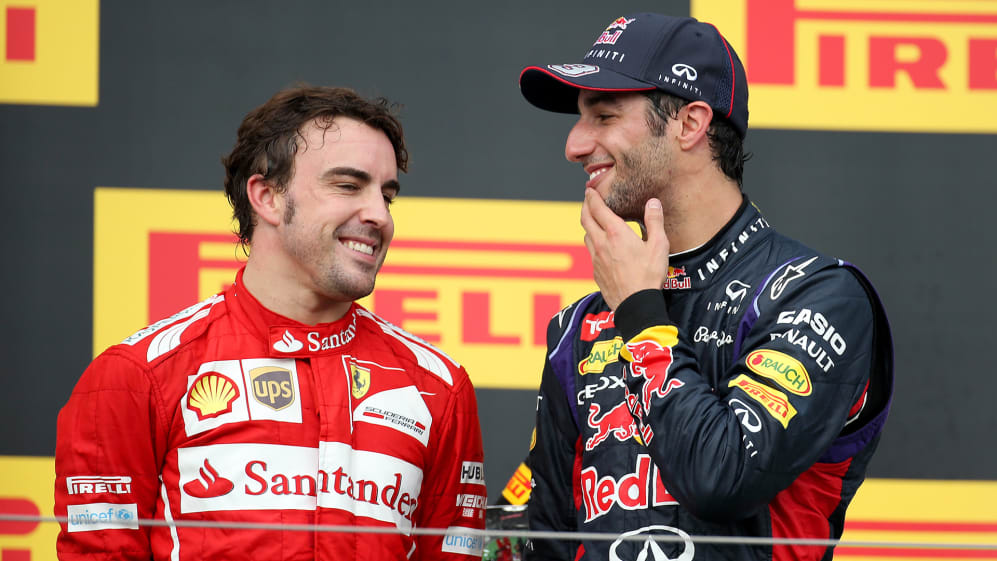 The Australian may have had kind words to say about Alonso's return, but he was firm – albeit with a smile on his face – when he rejected the notion that he would be happy to give the Spaniard his car for FP1 to help him get up to speed for 2021.
"No!" was Ricciardo's reaction to the suggestion during Thursday's press conference. "I heard the words 'help Fernando Alonso'. He doesn't need any help. It didn't look like he is slowing down at all with age. His last season in F1 was a pretty strong one from everything I heard and saw. Obviously the results weren't always there, but as far as getting the most out of the car I think that was pretty evident that he was, so I don't think he needs help.
"I don't know if he will be trackside at a few races as far as him sitting in on meetings and giving feedback, absolutely no worries. But I will do as much driving as I can."
As the afternoon drew to a close and the drivers completed their media commitments, Alonso still consumed paddock chatter. But once everyone returns tomorrow, he'll be pushed down the news list, as attention fully focuses on the here and now – practice for the Styrian Grand Prix.