'It's my baby' – Norris and Sainz on how they helped shape the new McLaren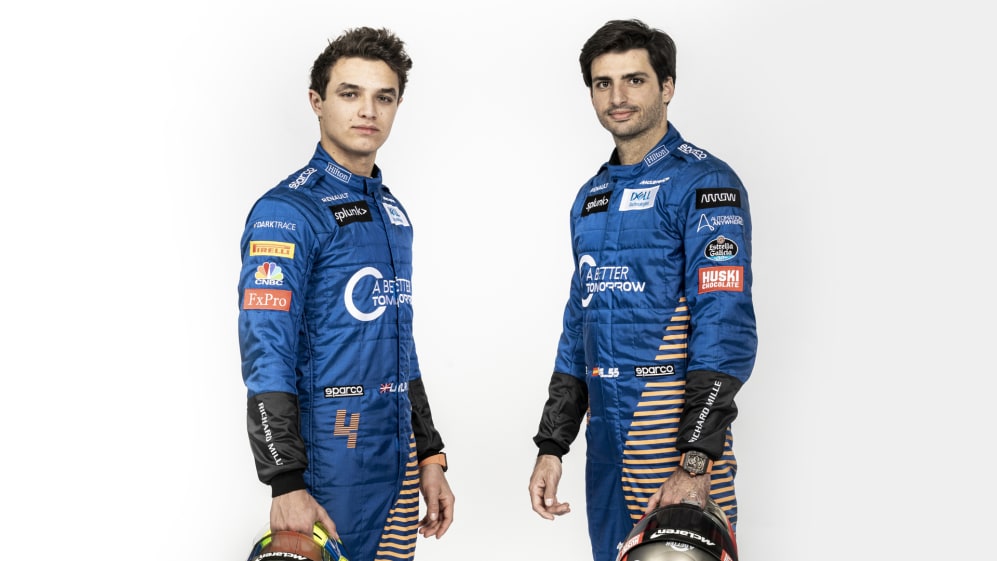 Lando Norris and Carlos Sainz will both begin their second seasons at McLaren in 2020 – and after helping the team to fourth in the 2019 constructors' championship in cars designed before either had started racing for the team, the pair were looking forward to saddling up the new MCL35, given the input they've had into the car's creation.
Asked at the MCL35's launch at the McLaren Technology Centre in Woking, UK, how much he'd influenced the new car's gestation, Norris joked that he'd "pretty much designed the whole thing", before adding on a more serious note: "This car is based [on last year's car], and obviously everything we went through last year, all our comments and discussions between us as drivers, has been put into this and based around that.
"So it's a lot more of my car. We've had our input into making this, so it feels a lot more my baby, my car and I can't wait to go and drive it."
READ MORE: McLaren's MCL35 revealed as team prepare for 'intense' midfield battle in 2020
I just have the feeling that everything's coming together a lot better
Sainz, too, believed that early signs pointed to the MCL35 being a better prospect than last year's MCL34, a car which gave him his first F1 podium, and McLaren's first since 2014. "It looks great," he said, "it looks tighter – it looks just better, I think.
"With every single member of the team, we've managed to put together hopefully a better package, a better car," he added. "There's been a lot of work put behind this thing, and I just have the feeling that everything's coming together a lot better, we're growing as a team, we have positive momentum going and we want to carry that over for this year."
Also present at the launch – which took place six days before pre-season testing begins at the Circuit de Barcelona-Catalunya on February 19 – Team Principal Andreas Seidl praised Norris and Sainz's contributions to the team, adding that he was "optimistic" about what McLaren could achieve in 2020.
"I'm very happy with what I've seen in terms of development of our car over the winter," he said. "I think we can be quite optimistic going into the new season. At the same time, we need to be realistic as well.