'It's not a midfield anymore' – Alpine's Budkowski wary of strong testing performance from rivals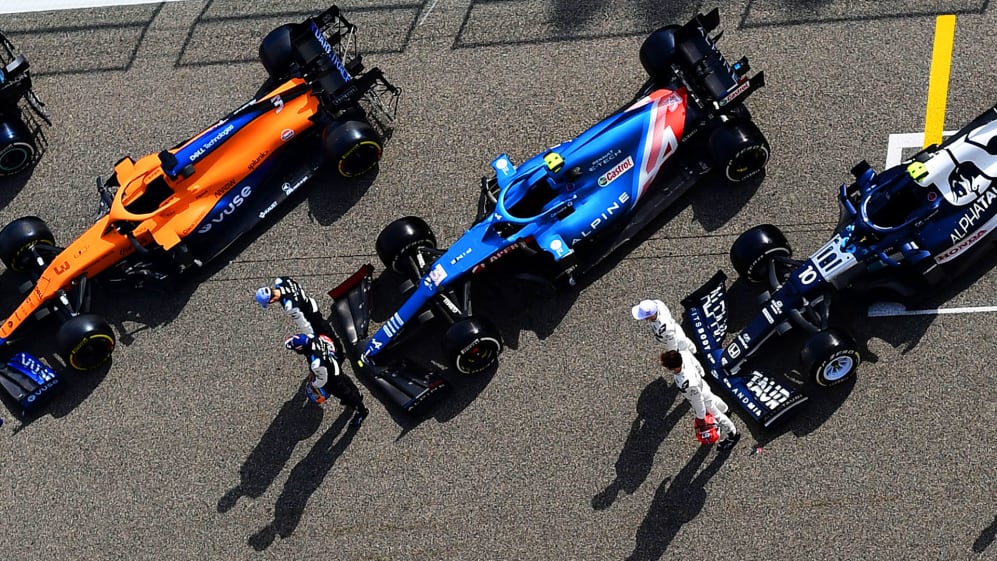 Fans have grown accustomed to the idea of the 'midfield' in Formula 1. But after a strong showing from many teams on the grid at Bahrain pre-season testing, Alpine's Executive Director Marcin Budkowski believes that the traditional notion of 'midfield teams' may have been blown out of the water for 2021.
Budkowski's Alpine squad – the team that Renault have morphed into this season – were one of those teams who performed strongly, the team clocking up the fourth-most laps of all with 396, and with the data suggesting that their A521 had some good pace in it.
READ MORE: Alpine explain the thinking behind their eye-catchingly wide airbox design
But despite the positive, productive test, Budkowski wouldn't be drawn on where he felt Alpine were in the pecking order.
"Honestly I don't know, it's tricky – a tough one to call really," said Budkowski. "I think it's not a midfield anymore, it's a field. We still expect Mercedes at the front; clearly they've had a few issues and they were probably sandbagging a little bit at the beginning of the test, and we still expect Red Bull to be strong.
"But behind that, it's a field, really, and where we are in this field is difficult to say. I expect to be competitive, but McLaren seem good, seem quick, Aston Martin when they actually run seem pretty quick. And the rest, I don't know really."
It remains to be seen exactly how close the field will be in 2021 – with qualifying for the season-opening Bahrain Grand Prix and the subsequent race likely to give us more of an idea than testing.
MUST-SEE: 'Extremely motivated' Alonso makes his Alpine testing debut at Bahrain
But Alpine do have one key asset in their locker which should give them an advantage this season: returning two-time champion Fernando Alonso. And despite a pre-testing bike crash that threatened to derail the Spaniard's F1 comeback, Budkowski assured fans that Alonso was "on top form" going into 2021.
"He was on it," said Budkowski. "He was in the car, straight away quick, reliable, giving amazing feedback to the engineers. That's what you expect from Fernando.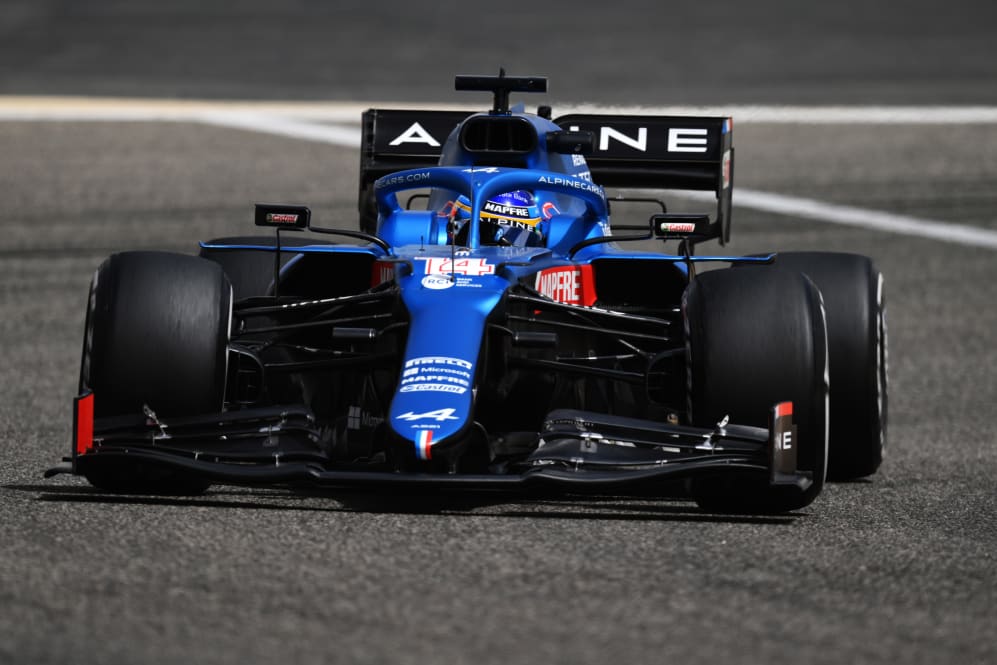 "Luckily we had him coming to a few races last year, we had him testing an older spec car a few times, we had him in the car in Abu Dhabi as a young returning driver, if you want, in the car, so he was integrated in the team already.
READ MORE: Alonso to race with titanium plates in jaw in 2021 – but says performance will be unaffected
"He's been spending some time in the simulator over the winter as well with the engineers, so he was on it, and to be honest, no [after effects] from his accident either. He's on top form."
Alonso and team mate Esteban Ocon will be out on track in the A521 on March 26-28, as the Alpine team get set to make their race weekend debut at the Bahrain Grand Prix.