'It's not a surprise' – Hamilton and Verstappen weigh in on Red Bull luring engine staff from Mercedes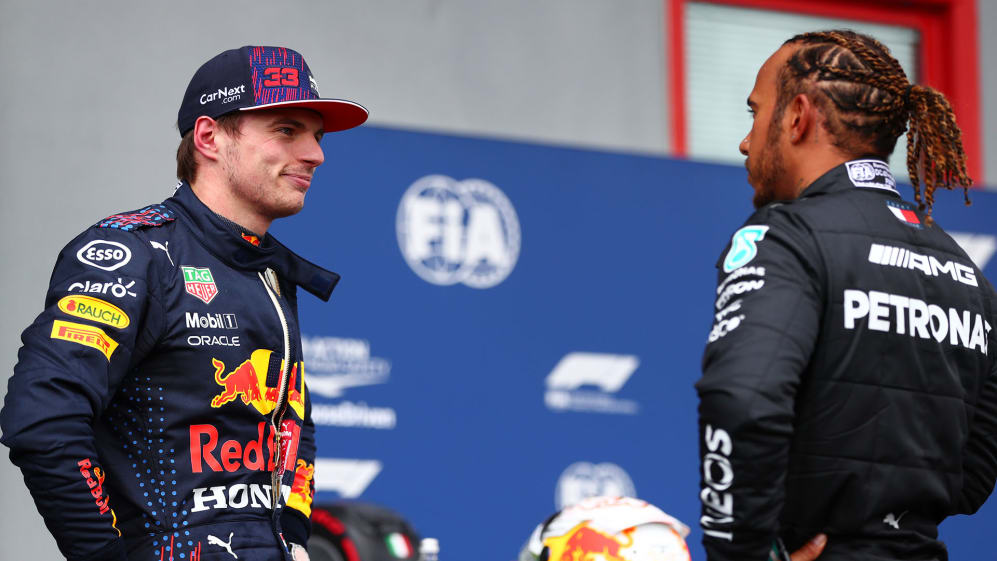 It was announced ahead of the Spanish Grand Prix that Red Bull had lured five more Mercedes power unit staff – on top of former Mercedes High Performance Powertrains Head of Mechanical Engineering Ben Hodgkinson – to their newly-formed Red Bull Powertrains project. But according to both Red Bull's Max Verstappen and Mercedes' own Lewis Hamilton, targeting personnel from the most dominant team in F1 history is hardly a leftfield move by Red Bull...
Steve Blewett, Omid Mostaghimi, Pip Clode, Steve Brodie and Anton Mayo have all made the decision to swap Mercedes HPP for Red Bull's bold new Red Bull Powertrains programme, which will initially run Honda's power units, with a plan to then field a power unit produced by Red Bull themselves the next time the engine regulations change in 2025 – with Hodgkinson taking on the role of Technical Director.
READ MORE: Red Bull recruit more staff from Mercedes for new in-house engine project
But although there were some who saw Red Bull swooping for their main rival's engine staff as predatory, Max Verstappen said that targeting personnel from the team who have won the last seven drivers' and constructors' championships was "quite normal".
"Of course it's interesting," said Verstappen, "but it's quite normal I think as well, that when a team has been so dominant for such a long time, you will try to get those kinds of people. But also I think it's an interesting new project to be a part of from our side. When people are in the same place for a long time, I think sometimes they want to seek new challenges and I think that's understandable.
"It's great to see, and of course we talk about it within the team. It's a very exciting future, that of course I want to be part of and we'll see, of course, where it leads up to."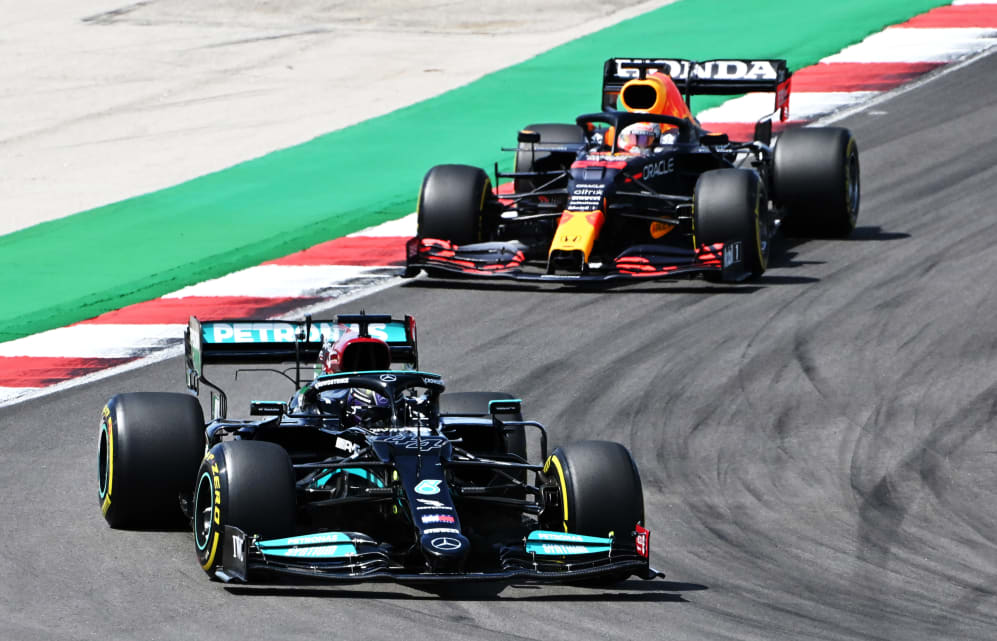 Speaking in the pre-Spanish Grand Prix press conference on Thursday, Hamilton agreed with Verstappen's view of the situation, adding that he was confident the loss of personnel wouldn't impact Mercedes this season, as they go for a record-extending eighth double championship.
"There is obviously all this that's going on in the background," said Hamilton, "but I think I've got the best ally with Toto [Wolff, Mercedes Team Principal] who will be working to manage it in the best way possible. Without doubt every individual that's with us in our team is amazing and it's not a surprise that everybody will want them. We've had a lot of success together.
ANALYSIS: Why Red Bull's swoop for new engine boss is such a huge statement of intent
"If there are people that have moved on, I wish them all the best. I think we all have to go through our own journeys and make our own decisions which are right for us. But I think this is a huge team, it's a big team and it's not about one individual or even five, it's about a collective, and we've got an amazing collective group of people that still remain solid and focused on winning this championship."