'It's pure fun!' – The drivers have their say on Zandvoort as Dutch GP track returns after 36-year hiatus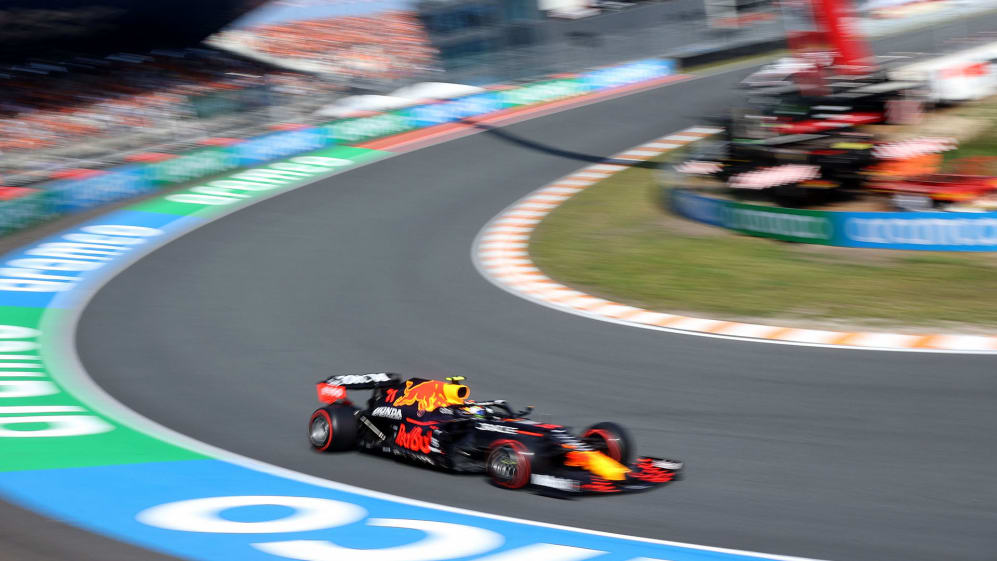 Formula 1 hasn't raced at Zandvoort since 1985 – and the drivers were revelling in the thrill of tackling the Dutch Grand Prix circuit as F1 returned to the venue for the first time in 36 years.
Seven-time champion Lewis Hamilton might not have had the greatest Friday, after power unit issues limited him to just three laps in Free Practice 2. But despite that, he admitted that being back at the circuit had evoked fond memories of his Formula 3 Euro Series and Masters of Formula 3 wins here back in 2005.
READ MORE: Verstappen says he would have topped FP2 at Zandvoort without red flag
"Ah man, the track is epic!" enthused Hamilton. "It's really fantastic… It brought back so many memories when I first got out there… because I didn't really remember. I knew it was great when I was in Formula 3, but it's crazy in a Formula 1 car. The speed we're going through Turn 7, yeesh! It's a real racing circuit."
Esteban Ocon was another driver full of praise for the track, having last raced here in 2016, telling the media: "It was honestly a pure pleasure to drive on this track. It's good fun, the banking but also just the layout in general. When I drove in 2016, I had great memories from it, and in Formula 1, it's even better. It's pure fun!"
Mercedes driver Valtteri Bottas is a two-time winner of the Masters of Formula 3 competition at Zandvoort, meanwhile, and he admitted that he was looking forward to attacking the circuit on low fuel in Saturday's qualifying session.
"I hope it's good fun to watch, as it's definitely good fun in the car," said Bottas. "Tomorrow will be fun in the qualifying and even today, I really enjoyed it, those banked corners. There's many nice different corner sections here, especially the speed in Sector 3 through the corners is nice, I enjoyed it. It's a track with a nice flow – it's definitely not tricky to find the flow."
READ MORE: Limited Friday running 'puts us on the back foot' admits Hamilton after early FP2 failure at Zandvoort
Elsewhere, Nikita Mazepin's Haas team mate Mick Schumacher likened the track to a "rollercoaster", with Mazepin himself – who caused the third red flag of Friday after spinning into the gravel in FP2 – admitting that Zandvoort's undulations had affected his body in the cockpit of his VF-21.
"It was a lot more fun than I expected," said Mazepin. "The first time I passed in the last corner the banking, I experienced something very different with my body and it actually felt quite cool – a new feeling for me for sure in Formula 1 experience."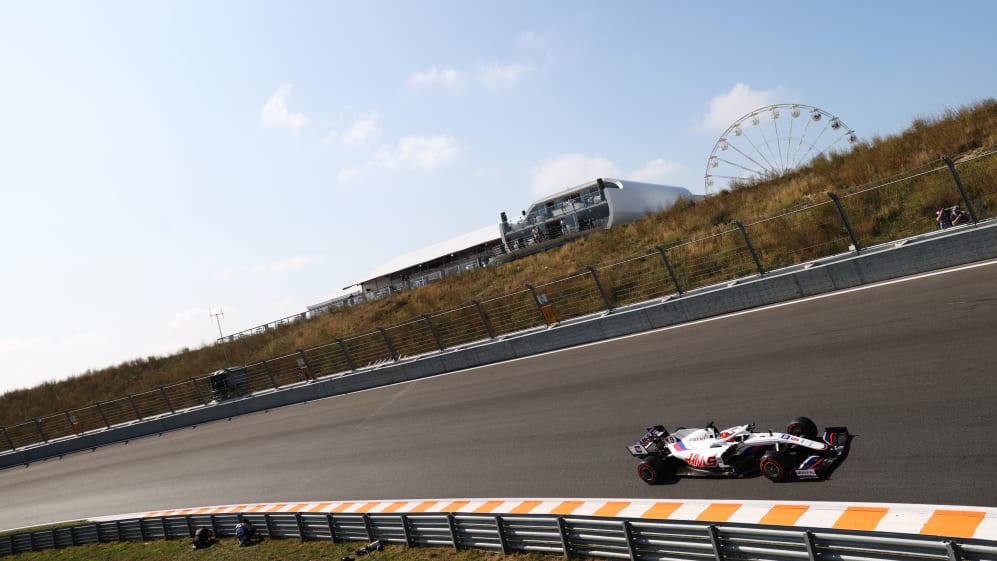 "Like sliding in a toboggan" was how AlphaTauri's Pierre Gasly described lapping Zandvoort, meanwhile, while Aston Martin's Sebastian Vettel – who limited the drivers' running in FP1 after suffering a power unit issue – praising the old school nature of the track, which was opened back in in 1948, and first featured on the F1 calendar in 1952.
"They didn't change too much on the track which is good news," said Vettel. "And the bits they changed, I think they've changed for the better. It's very exciting with the banking. It's not quite clear which line to take yet, but I've got a little bit more time tomorrow.
READ MORE: Vettel thankful for previous Zandvoort experience after engine issue cuts short running on day 1
"We should have more of that, camber corners, positive and not off-camber… I think it looks exciting and it feels exciting as well."
Home hero Max Verstappen, meanwhile, was simply excited to see his partisan crowd packing the grandstands on Friday at Zandvoort, saying: "It was really enjoyable to see all of them in orange and having fun in the grandstand. And of course the track as well, it's quite a short lap, but a lot of fast corners as well, so it was a fun day."