Vettel thankful for previous Zandvoort experience after engine issue cuts short running on day 1
Sebastian Vettel's apparent engine failure in FP1 brought a 35-minute stoppage to proceedings at Zandvoort and left the four-time champion conceding that he and Aston Martin had their work cut out in FP2 to get up to speed for the Dutch Grand Prix.
A puff of smoke from the AMR21 at Turn 1 signalled the end of Vettel's session, the German finishing 19th overall with just six laps under his belt in FP1 before he finished 10th in the following session – emerging for FP2 after Lewis Hamilton's own power issues in the Mercedes W12.
READ MORE: Limited Friday running 'puts us on the back foot' admits Hamilton after early FP2 failure at Zandvoort
"I think overall it was a decent afternoon," began Vettel. "We had some catching up to do and I had to get into the rhythm quick, but it helps that I've been here many years ago and they didn't change too much of the track, which is good news.
"The bits they changed, I think they changed for the better; I think it's very exciting with the banking. Not quite clear which line to take yet but I'll have a little bit of time tomorrow."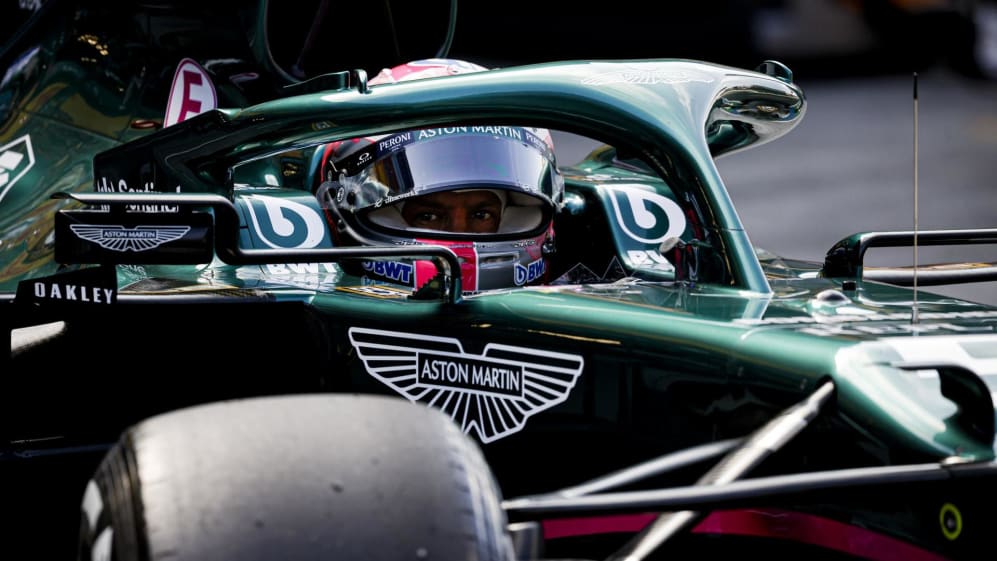 Vettel said there was more to come from Aston Martin after he recovered to 10th in FP2 while team mate Lance Stroll finished ninth and 14th in the respective sessions.
"I mean… we couldn't complete a [flying] lap – but I think it should be OK tomorrow. I think we still have some bits that we can improve in the car. I feel I'm not yet quite there from a driving point of view. The car I think can be improved, so we should be able to make a step. Hopefully the others are not able to do that, and we'll see where we are."
READ MORE: 'We like Sebastian, he likes us' says Szafnauer, as he hints Vettel will remain at Aston Martin for 2022
Because his engine issue, the causes of which haven't been revealed by Aston Martin, limited green flag running to under 25 minutes in FP1, Vettel said he hadn't missed out on too much running compared to his rivals. Furthermore, there were two more red flags in FP2 thanks to Hamilton's engine failure and Nikita Mazepin's Turn 11 off.
"Well I didn't have any driving, so I caused the majority of the red flags, so it wasn't that hard for me," explained Vettel. "But in the afternoon, it helped, the first one [caused by Hamilton], because I wasn't out yet… which wasn't too bad as we were just in the box anyway. For us, the red flags didn't affect us, but, I also caused it," he joked.