Feature F1 Unlocked
IT'S RACE WEEK: 5 storylines we're excited about ahead of the Emilia Romagna Grand Prix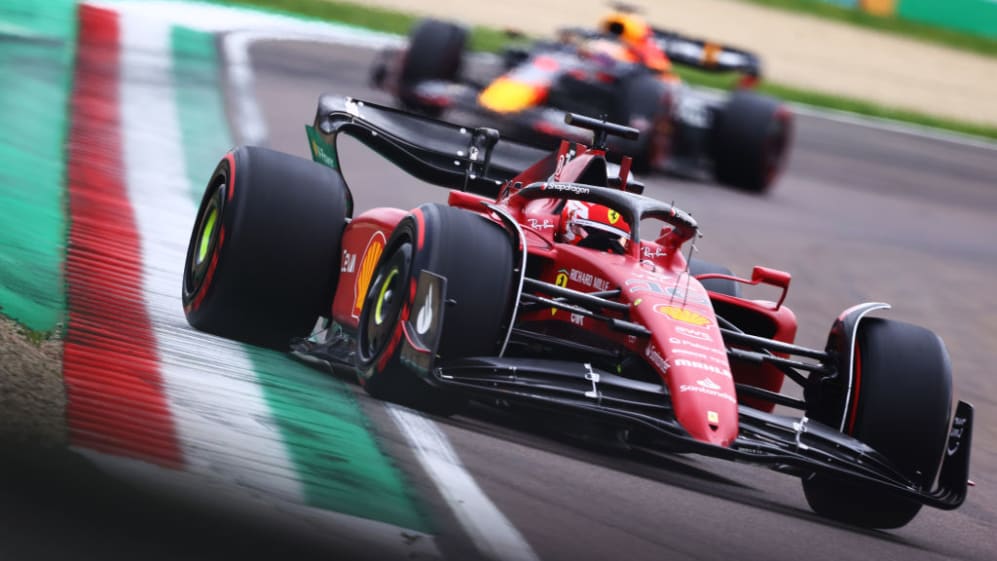 Off the back of all the excitement of Miami, the next venue is one of the most iconic on Formula 1's calendar as we head to the stunning Autodromo Enzo e Dino Ferrari. And as the European section of the season gets into full swing, there's plenty to talk about ahead of the race at Imola…
1. That Mercedes upgrade
If you hadn't heard that Mercedes are bringing some new parts to Imola, you've done a really good job of avoiding the news. Ever since the tough start to the season in Bahrain, Mercedes have been talking about updates and trying to turn their season around, with a new development path identified and exploited over the past few months.
READ MORE: Hamilton 'counting down the days' until Mercedes upgrades arrive after fighting his way up to P6 in Miami
The first real fruits of that labour are going to be seen at Imola, where Toto Wolff has said Mercedes will have new bodywork, a new floor and a new front suspension.
That's a significant amount of new parts that will be tested on Friday, with Wolff admitting it's too big a departure for the team to be able to carry out back-to-back tests of the old and new versions.
Given Mercedes are the only team to finish a Grand Prix in the top two other than Red Bull this season, and following George Russell's fourth place in Miami that saw him just over 0.1s per lap off Fernando Alonso's pace on average, just how competitive could Mercedes become?
That's a question that will perhaps be on the lips of personnel at Aston Martin more than most due to the threat Mercedes pose, but Aston will have their own upgrades continuing to come through as they try to close the gap to Red Bull and give Fernando Alonso the best chance possible to end a win drought that now stretches back more than 10 years to the Spanish Grand Prix held on May 12, 2013.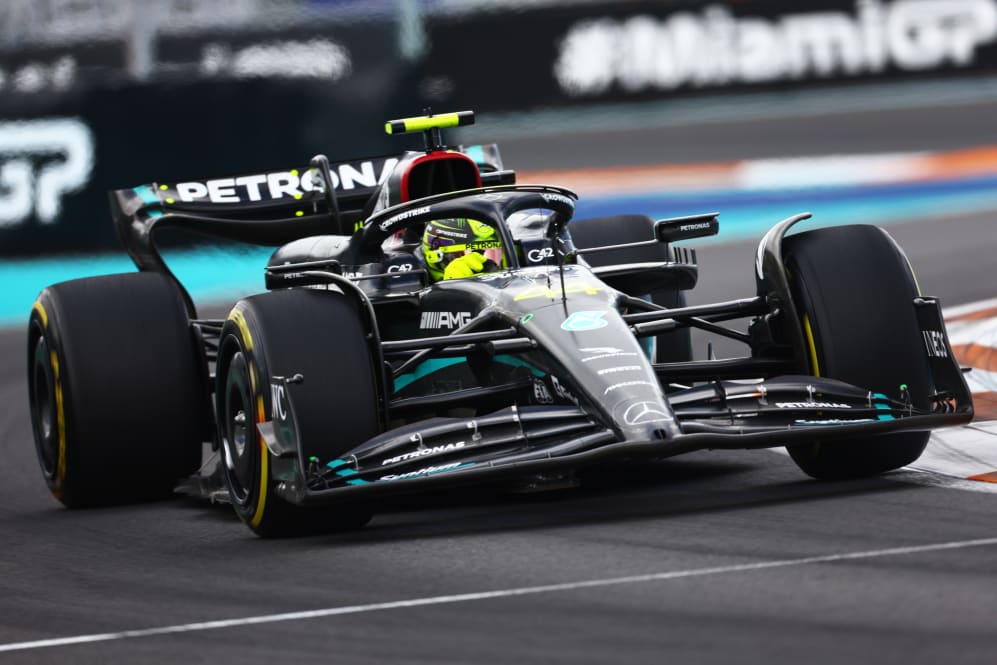 2. Ferrari seeking consistency (and they're not alone)
While the first major Mercedes update arrives this weekend, Ferrari have been bringing new bits to recent races – including a new floor in Miami – and will continue to do so as they search for one specific item. Not performance (although they will be looking for that too), but consistency.
Both the drivers and Team Principal Fred Vasseur have been vocal about the fact that the car has real pace at times, but inexplicably doesn't at others. Just look at Baku, where Charles Leclerc was able to put the Ferrari on pole position twice throughout the weekend but nearly ended up slipping back into the clutches of Alonso in the race.
It was in Miami where the issue was even more prominent, with Leclerc saying he is finding it hard to build up confidence, as his two crashes during the weekend perhaps show.
READ MORE: 'We are very, very far away' – Sainz and Leclerc exasperated by 'incredibly difficult' Ferrari SF-23
"What we are lacking is consistency on the car," Leclerc said. "The car is… it's not even from corner to corner, it's just in the same corner I can have a huge oversteery balance and then a huge understeery balance. Our car is so wind affected…"
Ferrari are not alone in wanting more consistency, though, as McLaren will also arrive in Imola with issues to solve. In Azerbaijan, a significant update to the floor put the team closer to where they had hoped to be with their launch car, and they had a solid run as Lando Norris scored points. But both drivers were knocked out in Q1 in Miami and couldn't make progress in an incident-free race, with team principal Andrea Stella calling it "a reality check".
3. Alpine looking to respond to boss's criticism
If the likes of Ferrari and Mercedes are looking to rectify issues, at Alpine it's more a case of delivering a response to their CEO.
Laurent Rossi was scathing of the team's start to this season – putting particular pressure on the responsibilities of Team Principal Otmar Szafnauer – but doing so at a weekend in Miami where Alpine scored double points for the second time this season.
EXCLUSIVE: 'There will be consequences' – Furious Rossi demands Alpine improve fast after stuttering start to 2023
Rossi's frustration appears to stem at least partly from missed opportunities, but Alpine have certainly had the pace on numerous occasions during 2023 so far, threatening the likes of Mercedes and Ferrari for spells in Saudi Arabia, Australia and Miami before ultimately falling short.
Azerbaijan was a disappointing weekend with both team and driver errors while analysing an updated car, but after the more solid outing in Miami there will be real hope within Alpine that they can back that up with more points and re-establish themselves in fifth place in the constructors' championship.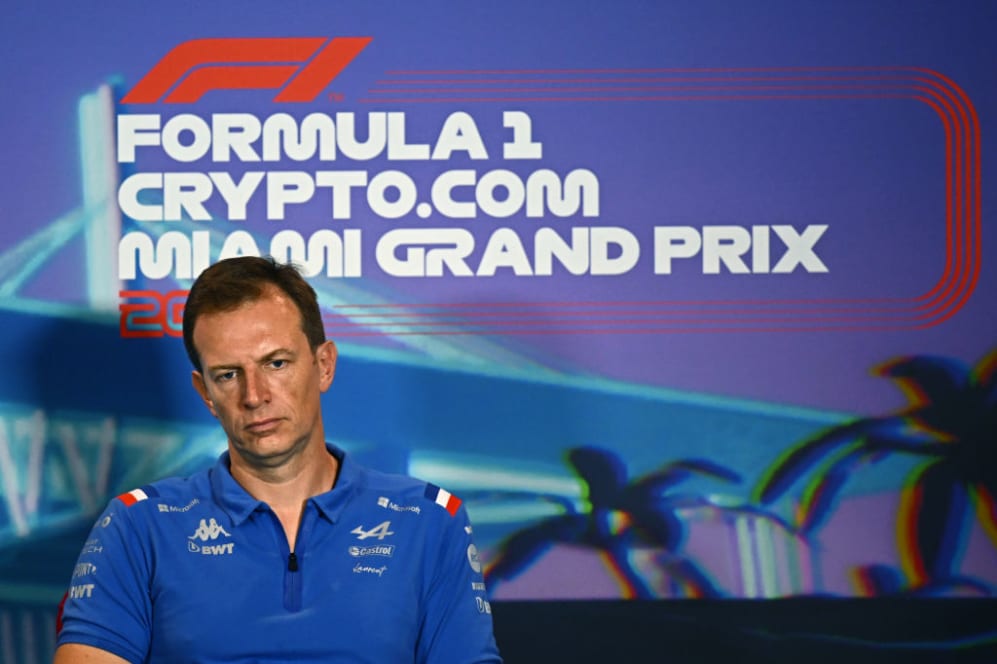 4. The Red Bull driver battle
You didn't think I was going to leave this one out, did you? As impressive as Max Verstappen was in recovering from ninth on the grid in Miami to win for the third time this season, even on a weekend were Sergio Perez admitted he wasn't driving at his best throughout, he still made Verstappen work hard for the victory.
Just 14 points separate the two team mates heading to Imola and it's this sort of venue that Perez really needs to deliver at, having said his strong start to the season is not down to his fondness of street circuits but a greater level of comfort within the RB19.
READ MORE: Perez concedes Verstappen's Miami GP victory was 'well-deserved' after finishing runner-up
Able to play with the car more than its predecessors, Perez is hopeful of continuing his form and fighting Verstappen for the victory once again.
Red Bull scored a one-two in Imola last year and will be working to maintain their early-season advantage to ensure it's another straight fight between their two drivers this weekend, too.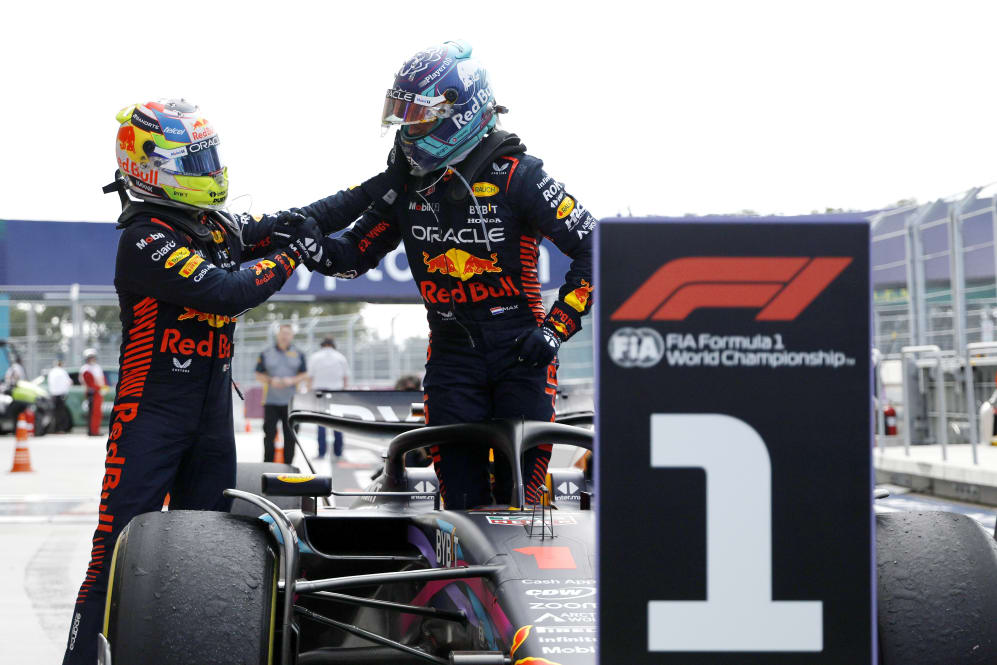 5. An iconic circuit to kick-off the triple header
You can expect there won't be a huge number of fans in the grandstands this weekend who share the same sentiments as Red Bull do above, with the tifosi out in force to support Ferrari at one of their home races.
At a track that carries the name of Enzo Ferrari and his first son Dino, the Scuderia's fans regularly pack the grandstands and various vantage points around the circuit to get behind their team, with Maranello just an hour's drive away.
READ MORE – Behind the scenes with Logan Sargeant: Williams' rookie on his home race in Miami, and why he can't wait for Imola
But there won't be any time for the teams to draw breath and soak in the moment too much, as Imola is the opening race of the first triple-header of the season.
Trips to Monaco and Barcelona follow as the paddock makes its way along the Mediterranean coast, providing the opportunity for significant blows to be landed in the various championship battles within a short space of time.
To read on, sign up to F1 Unlocked for free
You'll unlock this article and get access to:
Live leaderboard data
Epic experiences and rewards
Money-can't-buy competitions