Feature
Jolyon Palmer's Analysis: How the high attrition rate stunted Hamilton's chances in Austria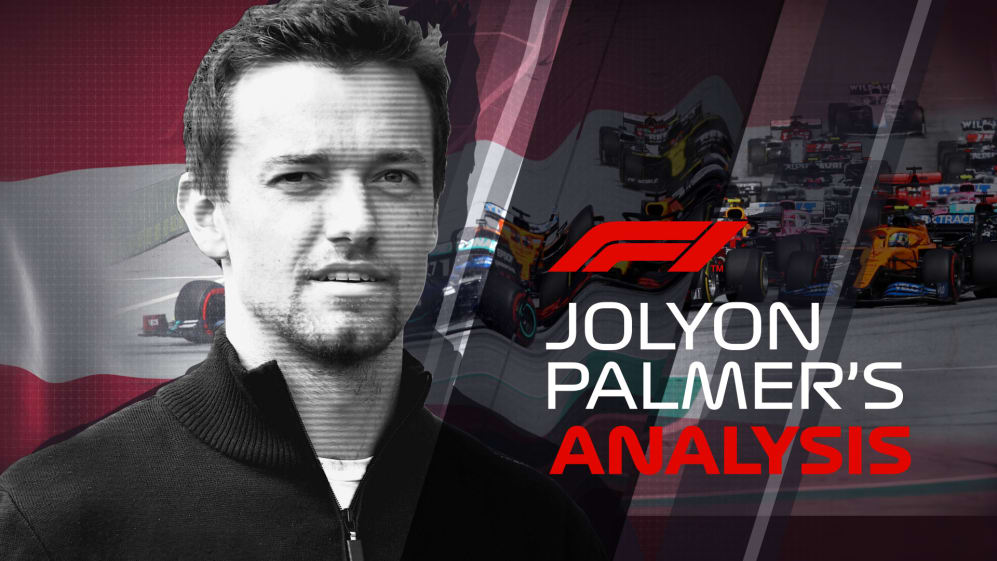 The first Grand Prix was a race of contrasts in the end for the two Mercedes drivers, with Valtteri Bottas winning the race and Lewis Hamilton missing out on the podium after his contact with Alex Albon, but without the high attrition rate, it could all have been very different, as former F1 driver-turned broadcaster Jolyon Palmer explains...
The impact of Safety Car 1
Before Kevin Magnussen retired with a brake issue and caused the day's first safety car, Hamilton was actually in an extremely strong position, and Bottas was looking like he'd face a real struggle for the remainder of the race to keep the Brit behind.
Before the Safety Car, Hamilton was closing in on Bottas at a swift rate – he had closed the gap down from 6.5 seconds to 3.2 seconds in just 6 laps.
READ MORE: How Hamilton's Austrian GP strategy backfired on him and played into Bottas' hands
Inevitably this was going to force Bottas to pit within a couple of laps, to prevent Hamilton from undercutting, or simply passing the Finn on track, given his much superior pace at the time. Bottas' tyres were going away fast and this was going to give him a headache for the rest of the race.
Hamilton then could have gone another 10 or so laps further into the race before pitting and then either switched to a medium tyre (if his Mercedes team would allow him - it would have easily done the distance as Perez later proved), or onto the same hard tyre, but with a good tyre life advantage.
READ MORE: More podiums possible for McLaren in 2020, reckons Sainz
This was the race we were poised for before the first Safety Car, and it would have been a thrilling fight too, with the Mercedes duelling as they did, but with Hamilton having even greater performance to try and make the pass.
Usually, when the Safety Car comes out it is bad news for the leader, but on this occasion, it worked perfectly for Bottas, to negate Hamilton's strong position thanks to his tyre advantage. They both pitted, and both went on to hard tyres, much to Hamilton's frustration.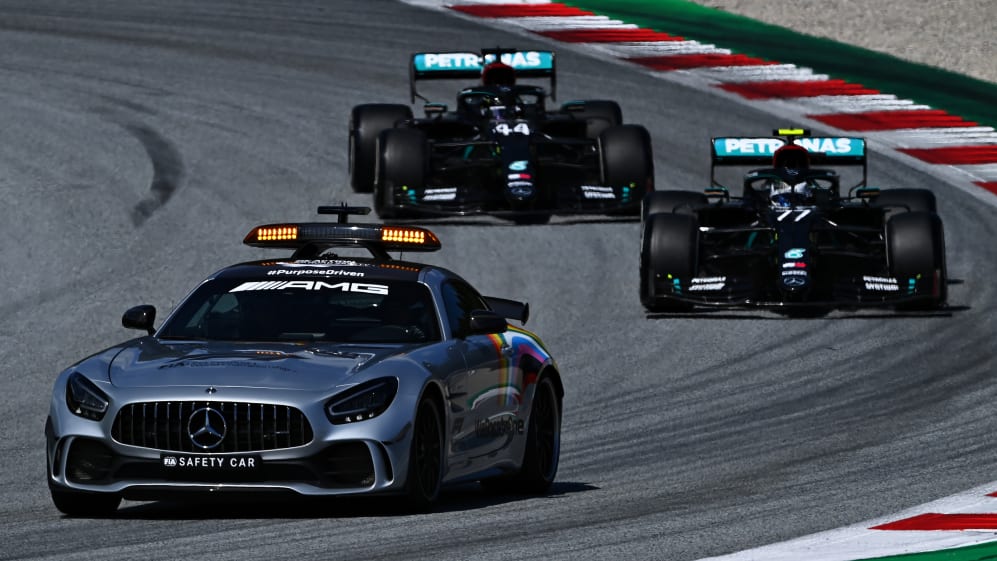 The impact of Safety Car 2
Bottas then got a second reprieve, as George Russell's stricken Williams caused a second Safety Car. Here Mercedes made an error in not pitting their drivers for soft tyres, but it gave Bottas the upper hand inadvertently, as Hamilton – being the second of the two Mercedes – would be the man who had to hold off the advancing Albon first.
Not pitting their cars meant Mercedes kept track position over Albon, who probably would have done the opposite to the German team at the pit stops and stayed out if the leaders pitted. But as Albon proved, fresh soft tyres at the end of the race were a big advantage, and they should have been punished for it.
READ MORE: 'We have to respond immediately' – Ferrari aiming to bring big update to Austria ahead of schedule
Without the second Safety Car, the Mercedes' were set for a cruise of a 1-2 finish, so long as their cars held together, which seems to be an ongoing concern for the team right now.
With the second Safety Car, they potentially shouldn't have won the race, had it not been for Lewis Hamilton spinning Albon off when the Red Bull man passed the Brit at Turn 4.
This was the undoing of Hamilton's race ultimately, and it was a moment of misjudgement to fight to the bitter end against Albon, who had made the move stick around the outside. Hamilton's hard tyres didn't yield as much grip as Albon's new soft tyres and he understeered into him incurring a penalty, spinning Albon around and guaranteeing Bottas won the race.
READ MORE: Bottas says he 'dodged many bullets' to win season-opening Austrian Grand Prix
The final nail in Hamilton's coffin was that he was still stuck behind the Finn and thus couldn't pump in fast enough lap times to ensure he still stayed ahead of Lando Norris to the flag.
It was a brilliant race, largely thanks to the rate of attrition and number of Safety Cars. And it all played into the hands of Bottas.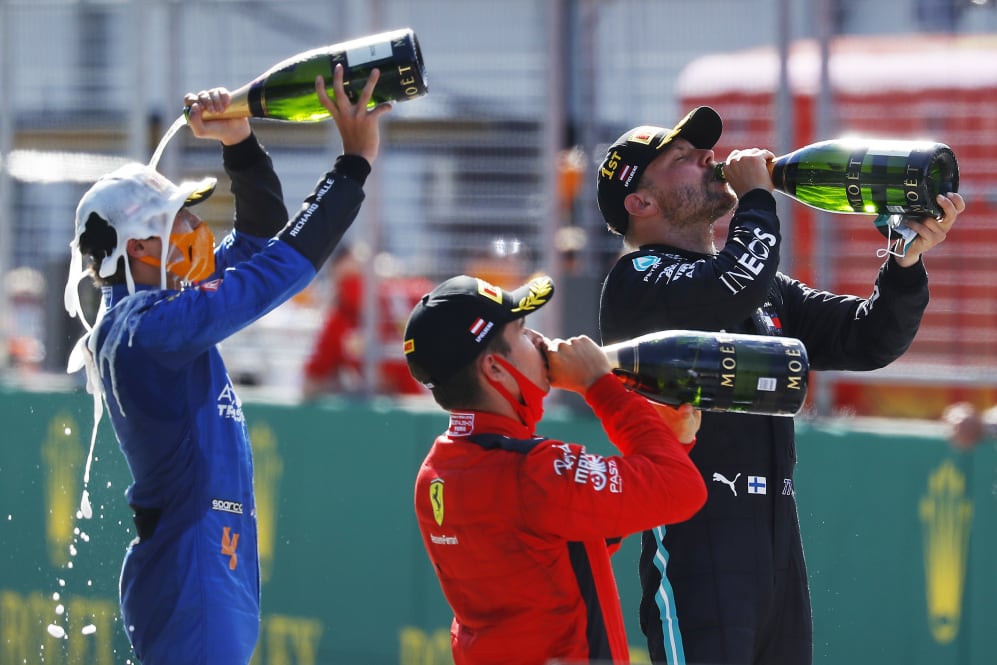 Hamilton's pace must be a concern for Bottas though and with the same race coming up again in just a few days time he must up his game, because whilst he was typically composed under pressure, he didn't necessarily show the pace needed to win. Bottas has always been a good qualifier but over the last few years it's the race pace where he still seems lacking slightly.
As for Hamilton, he now carries a 13-point deficit to his team mate. If he doesn't win next weekend – and Bottas is again in front – then that gap could go to at least 20 points, which isn't insurmountable at all, but it will start to have shades of 2016 again, in this shortened 2020 season.
Look out for Jolyon's full analysis of the race in Austria, in video form, exclusively on F1 TV.