Feature
Jolyon Palmer's Analysis: Three tales of Barcelona's Turn 1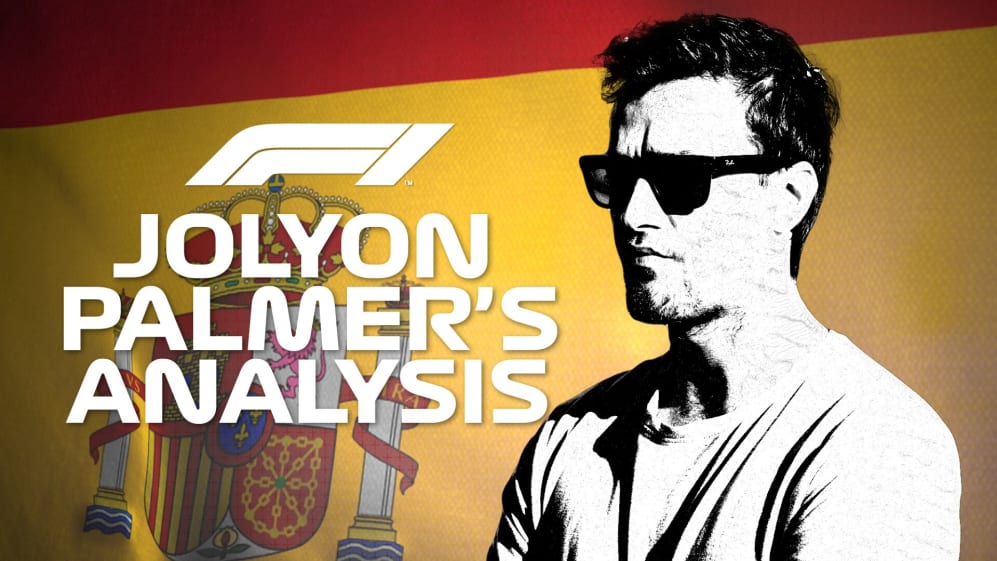 Turn 1 at the Circuit de Barcelona-Catalunya is usually the biggest magnet for incidents at the Spanish Grand Prix – and the 2019 edition of the race attracted three beauts. Here, ex-Renault F1 driver Jolyon Palmer analyses the start of the race, Romain Grosjean's repeated off-track excursions at that corner while battling his rivals, and Lance Stroll and Lando Norris' Safety Car-inducing coming-together.
Bottas vs Hamilton vs Vettel
Mercedes have been so dominant this year and it was the case again in Barcelona, probably even their most dominant weekend so far.
The only sniff that anyone had to beat them was at the start, and Sebastian Vettel gave it a good go from third on the grid.
Hamilton got the best start and got immediately alongside pole man Bottas on the inside. Bottas blamed clutch issues for his bad start, but actually it was only really Hamilton that had a significantly better one.
The pressure from Vettel came because he slipstreamed the race-leading Mercedes on the run down to Turn 1, but the only space he had was on the outside.
READ MORE: Bottas says clutch issue at start cost him the race
Vettel absolutely had to go for it to take the lead. Mercedes were too quick in Spain, nearly a full second ahead of Ferrari in qualifying and having shown promising race pace on Friday as well.
It was nonetheless an ambitious move from Vettel, and he couldn't make it stick, locking up his right front and flat-spotting it in the process.
He ran off the circuit and re-joined wide into Turn 2, baulking slightly his team mate in the process, which allowed Max Verstappen into a third place he would never give back.
Vettel did put a squeeze on Leclerc but he was entitled to get his elbows out to hold onto his position. In fact, Leclerc had already picked up a huge understeer on the entry of Turn 2 so had to back off the throttle regardless.
Bottas, meanwhile, was so close to Hamilton and Vettel as he was sandwiched between them into Turn 1. It was super close but he just about managed to back out towards the corner and both Hamilton and Vettel did a great job not to squeeze towards each other. If they had done, a crash was the only outcome.
Bottas had a lurid slide through the corner as well, as he was desperate to keep Vettel behind him. It was a huge moment that was so nearly costly for him, but he held it beautifully in the end and carried on in an unchallenged second place.
Norris vs Stroll
Lando Norris lined up 10th on the grid and actually got a good start as well to get alongside Daniil Kvyat and Kevin Magnussen down to Turn 1.
He couldn't make it through on the outside and actually had contact with Magnussen on the exit of Turn 2, as the Dane jinked left to avoid Kvyat ahead.
Trying to fight back into Turn 3, Norris got wide onto the less rubbered-in part of the circuit and had a big moment, losing the rear of the car in a similar way to Grosjean in 2018. He saved the slide with some fast opposite locking though, but he had lost a good few places as a result, dropping from 10th down to 16th, and crucially behind Lance Stroll.
He then spent the entire race stuck behind Stroll. Racing Point pitted the Canadian on Lap 22 to protect from the undercut and Norris pitted four laps later.
He then had a few laps of clearer air and was 0.6/0.7 seconds a lap quicker than Stroll. Immediately he was back on his tail. The problem was he didn't have the straight-line speed of his rival in a traditionally slippery car.
On Lap 46 he finally got close enough to have a go and Stroll knew it, covering the inside. That left Norris only the outside line to attack and he went for it.
He actually had a good portion of the car alongside Stroll into Turn 2, but Stroll proceeded to turn in for his apex regardless. Inevitably there was contact because Norris couldn't disappear and both drivers were sent out of the race.
The stewards deemed this one a racing incident and on the whole that's an acceptable decision because it was a slightly hopeful move by Norris in the first place, but for me the blame lies more with Stroll.
A circuit like Barcelona is already difficult enough to overtake on without running your rival out of space when they finally get a sniff of an overtake after 45 laps of trying!
Grosjean vs Magnussen
I had sympathy for Romain Grosjean in the Spanish Grand Prix. He was under slightly growing pressure having not scored a point all season so far, with poor race pace from Haas and a botched pit stop in Melbourne the reasons.
But in Barcelona, Grosjean was driving very well and was comfortably best of the rest when the Safety Car came out for Norris and Stroll's incident. He was 10 seconds clear of Kvyat and lapping quicker as well. Seventh place looked sure.
But on the restart, Grosjean was caught napping by his team mate Kevin Magnussen and was passed into Turn 1 without any real defence. He may have been busy looking at Gasly and Leclerc going side by side ahead.
He then displayed his good pace once more by attacking Magnussen, but Magnussen was wiser than the Frenchman the previous lap and covered the inside clearly, knowing it is almost impossible to go around the outside at the first corner.
READ MORE: Magnussen and Grosjean have cleared the air after contact, say Haas
Grosjean bounced through the run off and his attack on Magnussen was quelled. But next up Sainz had a run on him into Turn 1. Again Grosjean didn't defend. This time maybe he didn't expect Sainz to be there, because the Spaniard had a monstrous closing speed on Grosjean and came from miles back.
Grosjean then turned straight into Sainz who was on the inside, which again suggests he didn't expect him to be there. He bounced through the run off for the third time in a row and the next time around Sainz made the move.
Finally Kvyat came through as well to relegate Grosjean to 10th where he would remain. A tough finish to a strong weekend for the Frenchman, but a strong weekend also for Kvyat who could have been even higher had his earlier moves on Kimi Raikkonen and Magnussen not been negated by a slow pit stop from his Toro Rosso crew.
After an incident-strewn start to the season it was nice to see him have a clean weekend and score some points once more though.