Krack says Bahrain podium wasn't in his dreams as he ponders what's next for Aston Martin
Aston Martin team boss Mike Krack has admitted that recording a podium finish at the Bahrain Grand Prix was not on his radar despite the squad's eye-catching pre-season and strong start to the race weekend.
Having impressed across testing, Alonso and Aston Martin proceeded to top Friday and Saturday practice at the Sakhir venue before securing fifth on the grid in qualifying – behind only the Red Bulls and Ferraris and ahead of both Mercedes machines.
READ MORE: Alonso says Bahrain podium 'a perfect start' to Aston Martin project as he recounts breathtaking moves on Hamilton and Sainz
On race day, after a close call at the start that saw him tagged by new team mate Lance Stroll into Turn 4, Alonso battled his way past Lewis Hamilton and Carlos Sainz – while capitalising on Charles Leclerc's retirement – to secure a memorable podium.
Reflecting on Alonso's result, and whether it means Aston Martin exceeded their pre-season expectations, Krack promptly countered: "I think we must not lose the ground under our feet and dream about podiums straight away.
"We knew that we were not bad, we knew we had strong race pace, but so many things can go wrong. After two laps, I was not dreaming of a podium, to be very honest with you.
"You have to see how the race unfolds and just focus on your job. We had also the attrition of Charles, that we should not forget. [So] all in all, you can dream about podiums, but you should not believe them."
Nonetheless, Krack was full of praise for both Alonso's charge to third and Stroll's battling drive to sixth position while nursing wrist and foot injuries sustained in a recent training accident – their combined points tally putting Aston Martin second in the constructors' standings.
READ MORE: Stroll recounts 'insane journey' from hospital bed to P6 in Bahrain with a broken wrist
"I think it's the right description to say 'wow'," Krack said of Alonso's performance, "in every aspect: in terms of speed, in terms of how he is pushing, in terms of how he has everything on the radar up front – it's really amazing."
As for Stroll's showing, Krack added: "We must not forget that he had no testing, he had a problem on Friday – technical – then he had huge stress in qualifying [with a weighbridge visit and a deleted lap time in Q1], and he did not drive the hard tyres at all.
"He had no reference about managing [the situation], so I think in all the hype we had obviously around the podium, we have also to pull our hat [off] for what Lance did."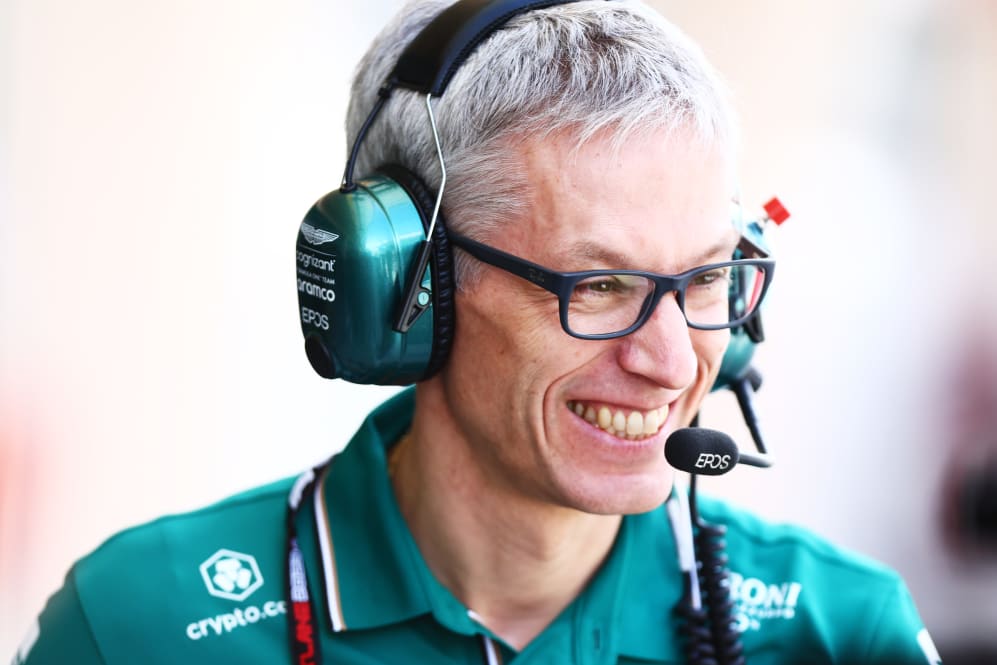 With Aston Martin second-best to Red Bull in race-trim, Krack was asked what it would take for his team to overhaul the reigning world champions – and whether that is a realistic prospect in 2023 – but he again played down expectations.
"I think the gap [to the front] is still substantial. We don't know how much management Red Bull had to do and did – I think it was quite comfortable for them," Krack said of their dominant one-two finish.
F1 NATION: Red Bull's clean sweep and Alonso's amazing Aston debut – it's our Bahrain GP review
"We have now one good result, we have improved our car, but we are fighting here with teams that are used to driving at the front, that are very used to high intensity development, so I think let's be respectful and humble, and see how it continues."
He added: "We wanted to make a step forward, we did not say we wanted to beat Red Bull. Again, let's keep the feet on the ground, let's work hard, because it could be that in Jeddah we are maybe fourth or fifth or sixth in terms of team ranking."