Kubica apologises for FP1 spin – 'I paid a high price for a small mistake'
Robert Kubica was the first driver to be caught out by the new Turn 10 layout on Friday, spinning and beaching his Alfa Romeo in the awaiting gravel trap on his first free practice session appearance of the season.
It's been five months since we've seen Kubica in a Formula 1 car as he tested the Alfa Romeo C39 in FP1 at the 2020 Abu Dhabi Grand Prix and in the post-season test at the same track, and here in Spain he replaced Kimi Raikkonen for FP1 at Barcelona. But with 15 minutes of the session remaining, he spun his car at the remodelled Turn 10 and brought out a red flag.
FP1: Bottas tops first practice in Spain for Mercedes ahead of Verstappen and Hamilton
He said: "We were trying some things, and then the feeling was not as great, but still, I apologised for the mistake. It's never easy when you have such a short time but yeah, I paid quite high a price for what I'd say is a small mistake but that's how it is.
"Unfortunately I misjudged a bit the grip level I would have with the soft tyres and yeah, had a spin entering the corner. Actually, entering I was just on the limit of the grip and then the car snapped and unfortunately, I was stuck in the gravel trap.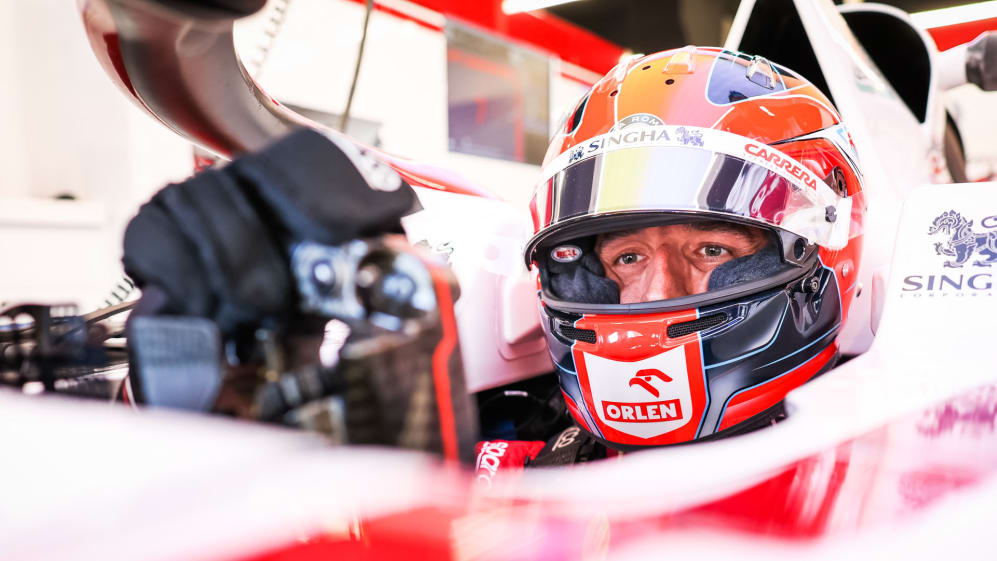 "It's never easy; I mean, I have been driving on full pace six months ago. The first runs we had tyres were not easy to warm up and also the feeling in the car was not as great as I was expecting," he added.
Kubica will be back in the Alfa Romeo C41 after the Spanish Grand Prix to test Pirelli's 18-inch tyres, destined for the all-new 2022 cars. His team will test alongside Alpine and Red Bull at the Circuit de Barcelona-Catalunya on May 11-12, and the Polish driver explained why his role is so crucial.
WATCH: From Mansell to Maldonado – 5 feelgood moments from Spain's F1 history
"For sure, next year is a big challenge from team and regulation point of view," he began. "The teams have to design completely the new cars, everything will be different and especially also the tyres; Pirelli is going to 18-inches tyres so it will be another big step, you know, the tyres are playing a very important role in motorsport, especially in Formula 1, so it will be interesting."
Raikkonen returns to the C41 when FP2 begins at 1500 local time in Spain, with live coverage on F1.com.