Kubica hails Singapore finish as one of his 'biggest personal achievements'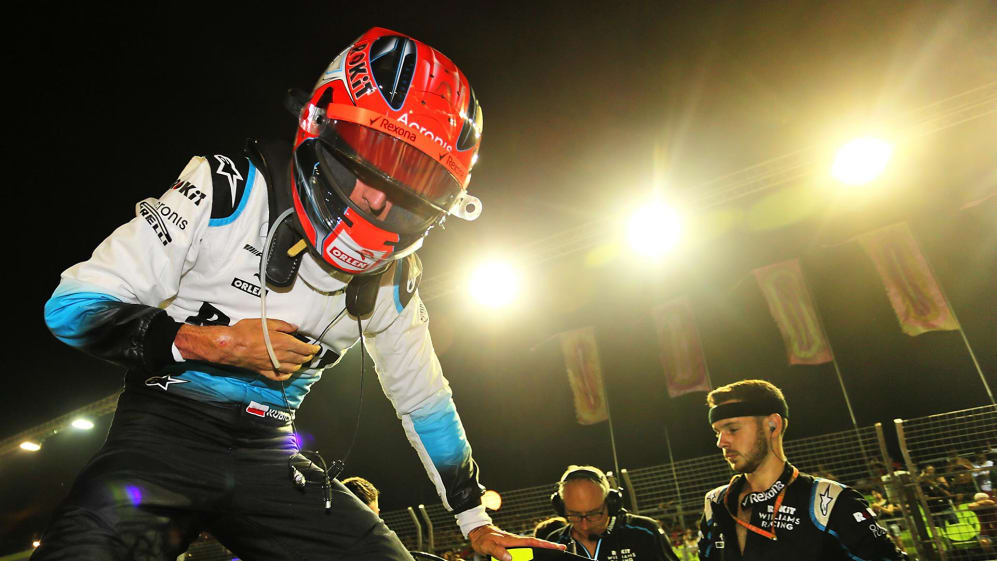 The physical demands of the Singapore Grand Prix mean that just finishing the race is often a Herculean task. For Williams' Robert Kubica the feeling of reaching the chequered flag was amplified, not just because of his physical limitations, but because of a far from ideal preparation for the race…
Williams' struggles this season have been well-documented, from missing the first day of pre-season testing to having scored a solitary point all year. But Kubica's unlikely comeback to Formula 1 following the horrific injuries he suffered in 2011 has been one of the most uplifting threads in this season's storyline.
Given Williams' form, Kubica, who will leave Williams at the end of the season, wasn't expecting a major upset in Singapore, but having banged himself up a little falling down stairs ahead of the race, the Pole was quick to highlight what an achievement it was to make it home in the penultimate position.
"Okay, the result is not great which we could expect," he conceded, "but the personal goal and personal achievement I think is big, looking at how tough this race is, looking at my condition – I suffered a small injury last Sunday so I wasn't 100% and managed [not to make] a mistake in a difficult race in such a difficult track.
READ MORE: Forget results, Kubica's comeback has been a triumph
"Knowing where I was two or three years ago – I think this is one of the biggest of my career. But it remains personal because the result didn't pay off."
Nine years ago, Kubica lit up Singapore with a spectacular late charge for Renault. This year's race didn't quite reach those heights, but he offered up a little of the old magic with a spectacular move around Kevin Magnussen's Haas on Lap 55.
"It was tough today, we had quite a difficult race with a lot of things to manage," Kubica said of the driving challenge. "We were pretty hot, struggling to follow the others, then managing the tyres. Actually in the last [stint], for whatever reason I just left the garage I had huge vibration.
'I don't know what he was thinking' – Russell slams Grosjean for race-ending shunt
"At 250 [kph] I struggled to see, actually I couldn't see my [pit] board, on the straight line, so on every straight line when there were some sparks coming behind the other cars it wasn't easy."
Whether or not Williams manage to turn their season around with just six races to go, Kubica's story will remain inspirational. Next, he faces his first - and possibly last - Russian Grand Prix.