Kvyat feeling 'unfulfilled' after first four races of 2019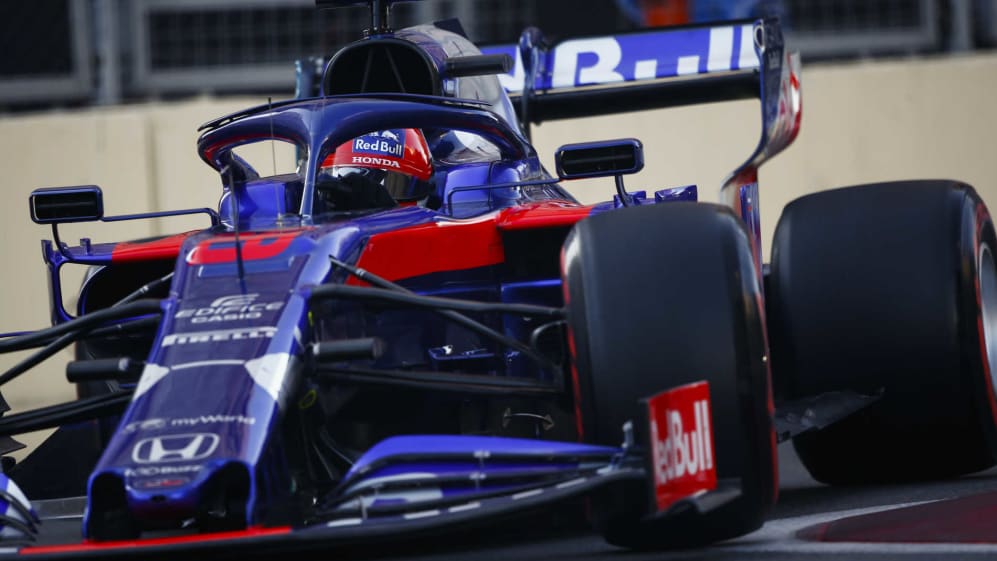 Despite Toro Rosso having shown midfield-leading pace at points this year, a scant four points are all the team have to show for the efforts ahead of the Spanish Grand Prix. Daniil Kvyat has scored just one of those points, at the season-opener in Australia – and the Russian revealed that he was looking for a clean weekend in Barcelona to get his season back on track.
Following his strong drive to 10th in Australia, Kvyat's season has already witnessed its fair share of incidents, from a tag with Antonio Giovinazzi's Alfa Romeo in Bahrain to crashing into two McLarens in China to getting reversed into by Daniel Ricciardo in Baku – the last two of those incidents both forcing him into retirement. It had, the Russian admitted, left him with a feeling of being "unfulfilled" four races into his F1 return.
READ MORE: Bottas says details have made the difference to 2019 form
"Sunday never felt like it clicked one way or another," said Kvyat, who qualified an impressive sixth in Baku ahead of his retirement. "For me, at least, I was always unfulfilled. Maybe Sunday in Australia wasn't too bad, but even there, I felt our pace deserved a bit more. But we need to keep working and trying to put it all together.
"It's important that the pace is there, important that the car is competitive on most of the circuits, and many kinds of circuits. We've been in Q3 in China, we've been in Q3 in Baku and so on and so on, so the more we understand, the better we will move forward, and the good moments will come."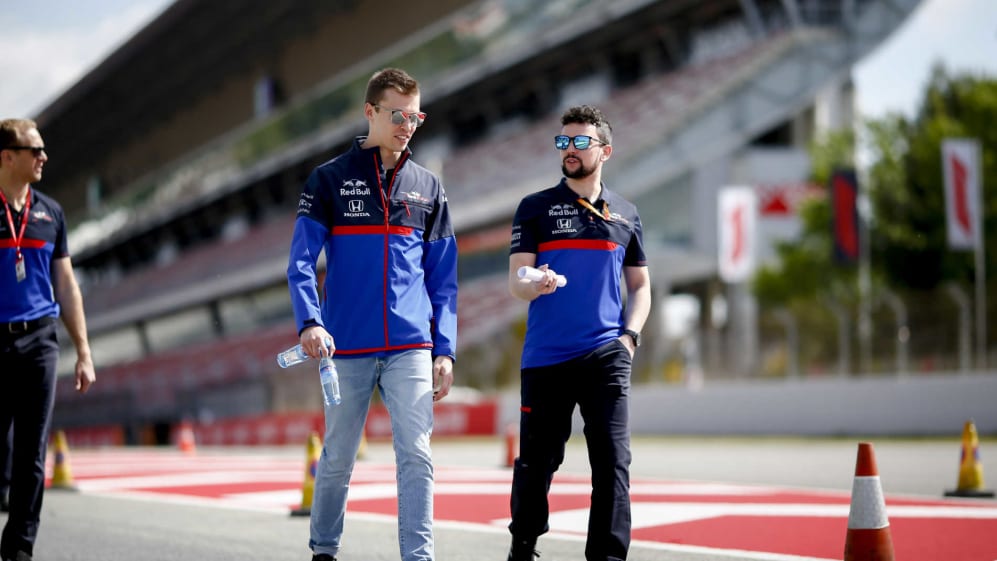 Toro Rosso will benefit from a lightly-revised STR14 in Barcelona – although, according to Kvyat, they wouldn't have the sort of 'Spec B' car that some teams will be boasting this weekend.
READ MORE: Grosjean says Haas is 'pretty much a brand new car' for Spain
However, while it remains to be seen whether Toro Rosso's upgrades will help them get back on an equal footing with rivals like McLaren and Racing Point in the constructors' standings, Kvyat at least admitted that was still enjoying getting to race in Formula 1 once more.
"Driving an F1 car is always a great privilege," he said. "To drive the fastest cars in the world… it's very enjoyable. Of course, you want sometimes on Sunday to get this little good finish, but you need to be patient – you cannot say, 'I want it.' You need to work, and we need to do that. Simple as that."