Kvyat hails 2019 as 'one of my best years in F1'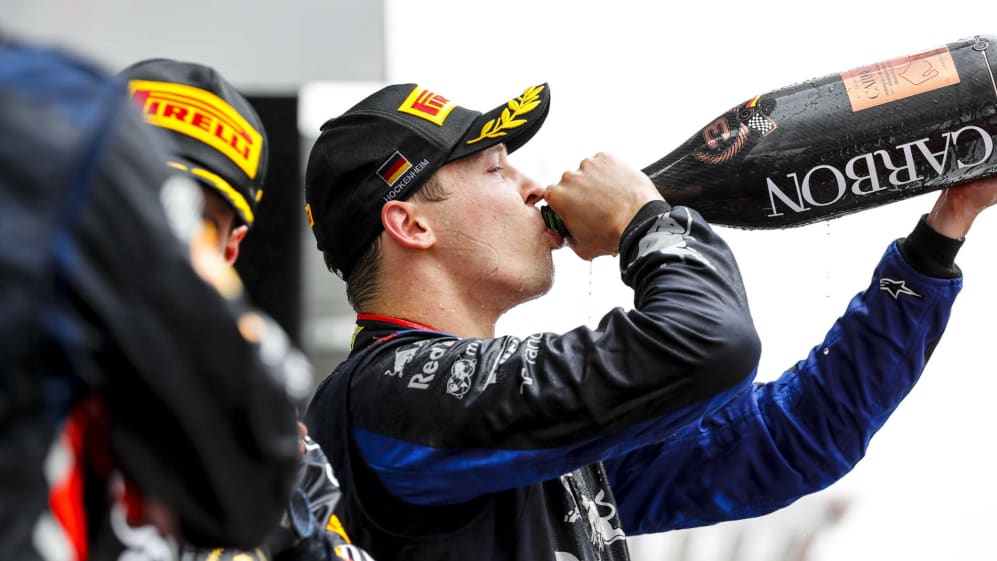 Still aged just 25, Daniil Kvyat has already packed about three careers' worth of experience into his time in F1. But after returning to the sport following a year on the sidelines in 2018, Kvyat has hailed his 2019 comeback season as one of his best ever.
Kvyat arrived in F1 in 2014, earning promotion from Toro Rosso to Red Bull the following season after a solid rookie year. But despite out-scoring Daniel Ricciardo in 2015, a shaky start to 2016 saw him demoted, Pierre Gasly-style, back down to Toro Rosso in favour of Max Verstappen. From there, Kvyat appeared to carry less and less favour within the Red Bull programme, ultimately losing his spot at Toro Rosso before the end of 2017, and finding refuge for 2018 as Ferrari's development driver.
READ MORE: Dr Helmut Marko reveals why Kvyat was given 'third chance' by Red Bull
But after a shock return to Toro Rosso for 2019, Kvyat has impressed on the whole this season, claiming his team's first podium in 11 years in Germany and finishing 12th in the drivers' standings, level on points with Renault's Nico Hulkenberg. And Kvyat admitted to being pleased with his efforts in his comeback year.
I think in 2019 I've been a better driver than my last years in F1
"I feel very satisfied, to be honest," he said. "I would put it in line with one of my best years in F1 so I'm pretty happy.
"Some races go your way, some races don't go your way but this is how our midfield works, it's very tight and some small mistake can cost you some opportunities.
"But these are the parts of our sport that we all know. I think this year I've been a better driver than my last years in F1."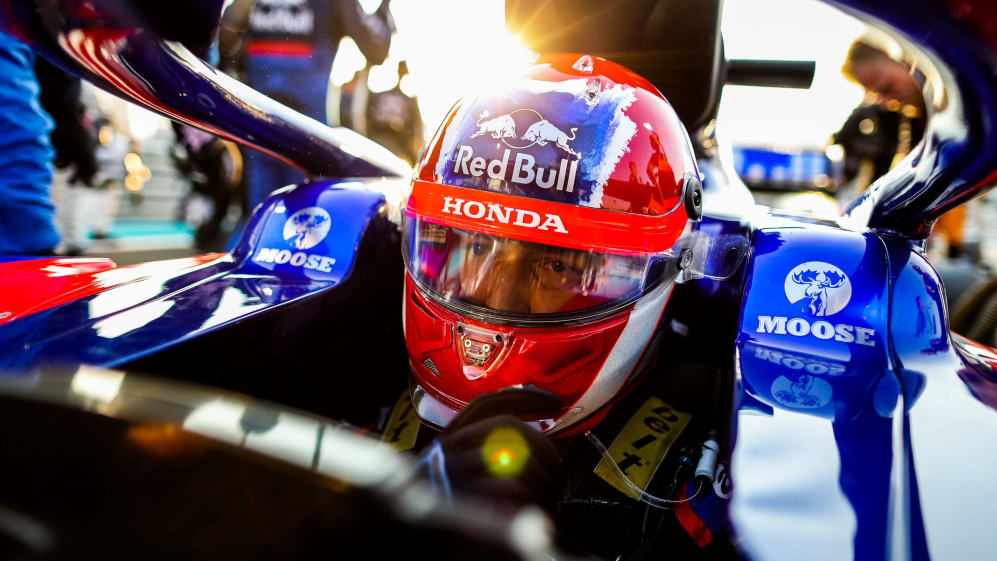 READ MORE: Daniil Kvyat – The Russian's redemption
It was confirmed in the run up to the Brazilian Grand Prix that Toro Rosso would stick with the Kvyat/Gasly line-up for 2020, making that the fifth season in which Kvyat will compete in a Toro Rosso. The Russian is therefore a bit of an expert on the squad – and he reckoned that they, too, had had one of their best seasons since joining the grid in 2006.
"Certainly it was a very strong year for Toro Rosso, perhaps the best in the history you may say," he said. "[It's] great to be a part of it and the atmosphere in the team this year.
"I think the team has always performed very well. Since the beginning of the year it was quite consistently in the points and always taking the opportunities quite well; with strategy, taking the points which weren't even there, to still get them was very crucial sometimes. [It's] a very good boost for next year."
Toro Rosso ended 2019 sixth in the constructors' championship, having taken two podiums and 85 points – the most they have ever scored in an F1 season, and nearly triple what they managed to net in 2018.
2019
The final constructors' championship standings
POSITION
POINTS

1

Mercedes

739

2

Ferrari

504

3

Red Bull Racing

417

4

McLaren

145

5

Renault

91

6

Toro Rosso

85

7

Racing Point

73

8

Alfa Romeo Racing

57

9

Haas F1 Team

28

10

Williams

1