Kvyat hails one of his most hard-earned points on F1 return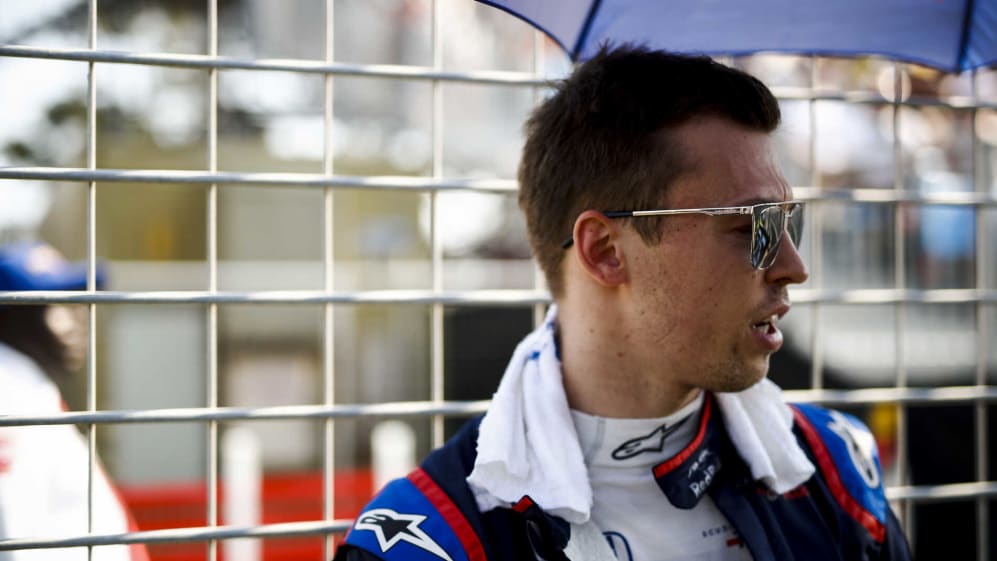 There's a blast from the past in Toro Rosso garage this year, with Daniil Kvyat returning to the outfit which jettisoned him towards the end of the 2017 season. But he paid them and Red Bull back for his recall in Melbourne with what he described as more of his most hard-earned points in F1…
The Russian, partnering rookie Alexander Albon, has matured during his time away from F1. His turn of speed was evident in Barcelona during pre-season testing, and that continued into Australia, Kvyat finishing 10th from 15th on the grid to continue his record of scoring every time in Melbourne when driving a Toro Rosso.
It included a bullish pass on Pierre Gasly in the Red Bull before an impressive defensive drive to the end of the race.
"It wasn't an easy one," said Kvyat. "It was one of the most difficult points I have earned, but very satisfying at the same time because we kept a quicker car behind us the whole race, so it's very encouraging for us as a team. We were catching a lot the teams ahead of us too."
The midfield looks incredibly close, particularly in qualifying, with Kyvat saying one-lap pace is one area to work on and will be key going forward this season.
"On Saturday, I felt I left a lot on the table in qualifying, so it's good to analyse that," he said. "But we have a good understanding I think. We were in the end in the mix, it was just very tight.
"Those one and a half or two-tenths can prove very costly on Saturday, as we saw yesterday, so we need to work on that a bit too, and take this away from the weekend as a lesson, work on it in the next events. On race day, I think we looked very strong."
Indeed, Kvyat might have finished P9, but in trying to pass the Racing Point of Lance Stroll, the Russian overcooked it going into Turn 3 and ran into the gravel. But rather than losing concentration, as perhaps he might have done in the past, he got right back on it and recovered to ensure a top 10 finish.
"It was a late move," he said. "I was coming very fast with the DRS open. I locked the inside front wheel, and it was very frustrating. I thought what if the race is lost? But then they told me I still have a bit of a gap behind.
"It was hard to stay cool, but then I pushed like an animal the next few laps and I was on his back again in eight or nine laps. It was very impressive to be honest. It was good, satisfying race."