Kvyat 'squeezed everything out of the car' for 10th place finish in 'mega race'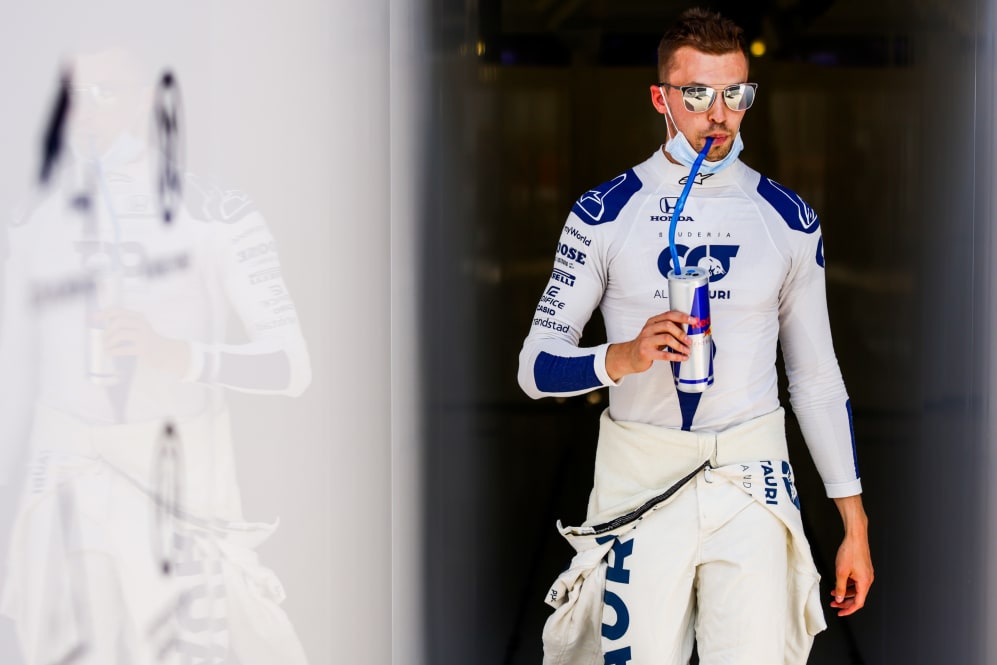 AlphaTauri's Daniil Kvyat declared himself "very satisfied" with his performance at the 70th Anniversary Grand Prix, the Russian driver claiming P10 and finishing one place up on team mate Pierre Gasly, despite having started the race nine places lower down the order.
Kvyat qualified P16 at Silverstone, after failing to make it out of Q1 for the second time in three races when a "gust of wind" ruined his lap, while Gasly claimed an impressive P7 on the grid. But the race then went the Russian's way, as he extracted the "maximum" from his AT01 package to net his second points finish of 2020.
READ MORE: Max Verstappen defeats Mercedes duo to seal brilliant Silverstone win
"I'm very satisfied today, I felt like it was a mega race," said Kvyat. "As a team we did a great job, we were able to squeeze everything out of the car and I think today's result was the maximum on the table. We took every opportunity that came our way and, unlike last week, we were able to capitalise on them.
"I generally feel quite strong on Sundays, but we definitely need to put it together on Saturdays," he added, "as starting the race from a better position would make things much easier to regularly fight for points. However, starting from P16 and finishing 10th to score one point makes us happy today."
READ MORE: Verstappen hails 'incredible' victory at Silverstone, saying 'I didn't see it coming!'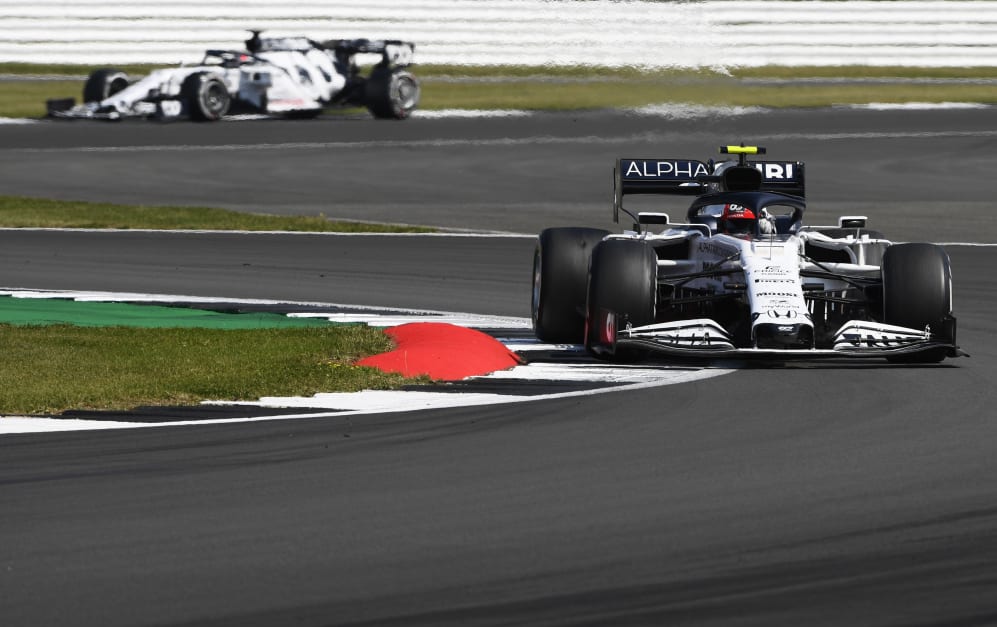 Kvyat crashed heavily during the British Grand Prix seven days ago, with heavy attrition in that race then meaning that Gasly was able to score a seventh place for AlphaTauri. And Kvyat was left to rue the fact that the "more relaxed" ending to the 70th Anniversary Grand Prix meant that he couldn't finish higher than 10th.
"I think last week I had better chances to score more points, to be honest," he said. "There was more drama in the end last week, and today… the race was really relaxed in the end, so last week's race was a lot more opportunistic, there were more opportunities.
READ MORE: Delighted Leclerc says fourth place 'feels like victory' after strategy gamble pays off
"Today, it was the maximum result possible with this car, so I just have to be happy… Considering where I started from, the race was really good. Honestly I'm very happy with the job we did today."
Gasly, meanwhile, was left to reflect on a "nightmare" race, with tyre issues leaving him one second behind his team mate, and just outside the points in P11, at the chequered flag.