Lack of running helped Mercedes keep advantage over Red Bull in Eifel GP, says second-placed Verstappen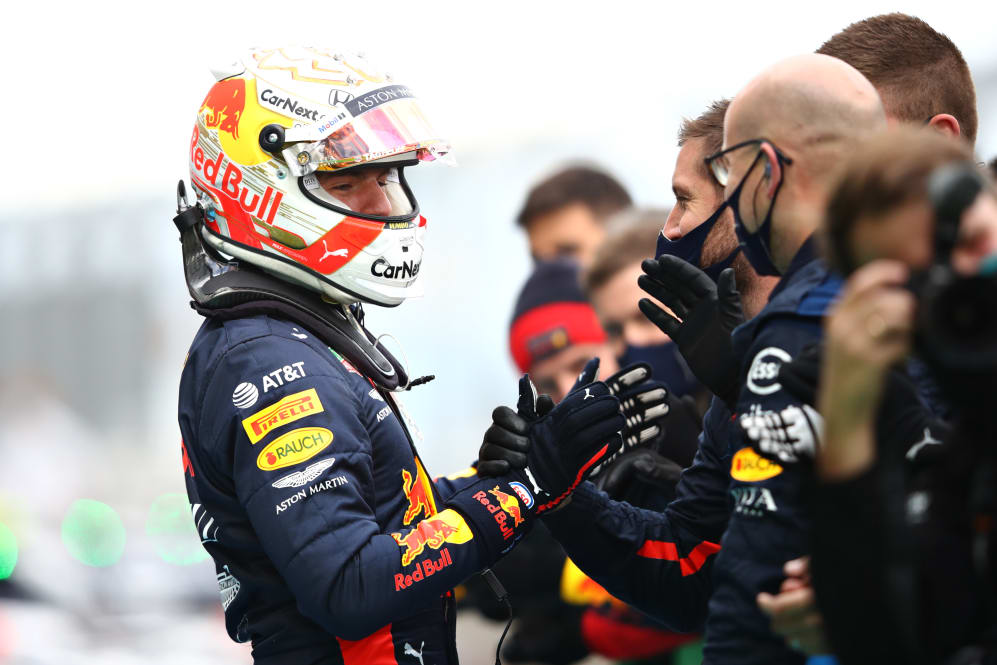 "The Red Bulls are so fast," said Lewis Hamilton after achieving his 91st F1 victory at the Eifel GP. "We've got a serious fight on our hands." But while Red Bull's Max Verstappen was indeed pleased with his team's race performance in Germany after coming home 4.470s behind Hamilton, the Dutchman was nonetheless left feeling that with more running over the weekend, the battle could have been even closer.
Red Bull had come to the Nurburgring with a significant upgrade package for the occasionally capricious RB16, designed to make the car less peaky and easier to drive.
READ MORE: Hamilton takes record-equalling 91st victory as Ricciardo claims first Renault podium at Eifel GP
And although Verstappen used it to qualify within 0.037s of second-placed Hamilton on the grid, before going on to finish second in the race itself, Verstappen reckoned that the lack of running at the Nurburgring on Friday may have prevented him launching a more serious challenge on the Mercedes in Sunday's race.
"It was good," said Verstappen of his race. "I tried to follow Lewis around the whole race, and I think he was a bit faster throughout the whole race, but from our side I think, overall it was a positive weekend, so very pleased with that. You just keep on working to try and close the gap further.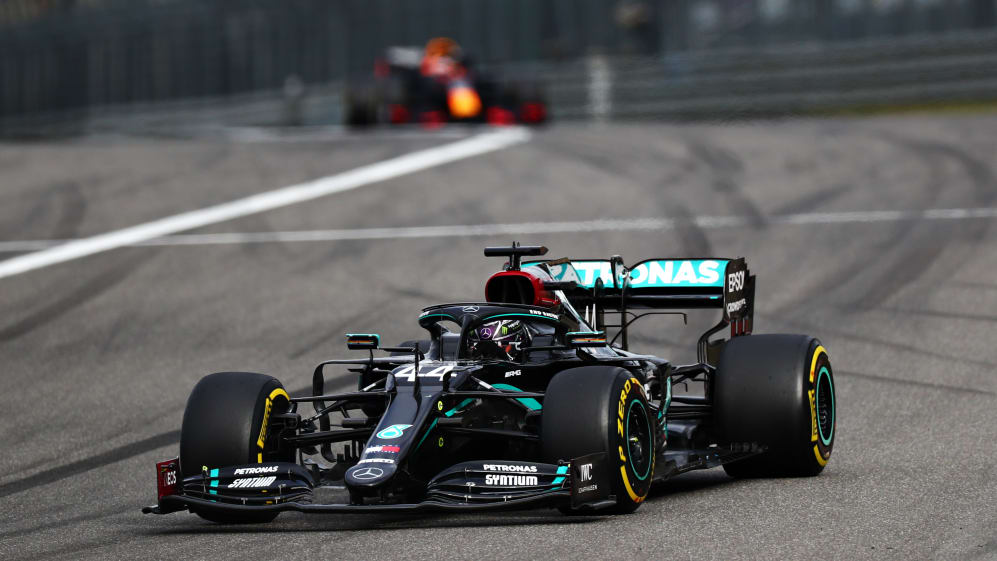 "We brought new parts to the car, so the car definitely improved," Verstappen added. "We'll try and get more out of it because of course the weekend was a bit shorter than expected and we'll try and improve further. And hopefully, of course, next race we can try it all over again."
Meanwhile, with Verstappen taking advantage of Valtteri Bottas's retirement for a comfortable run to second, the Dutchman also added the bonus point for fastest lap, achieving it on his final lap, and using it to close the gap between him and Bottas in the drivers' standings to just 14 points.
READ MORE: Ricciardo says Eifel GP podium 'feels like the first all over again'
"The fastest lap in the end was enjoyable," said Verstappen. "I didn't think I would get it, but I was just trying to go flat-out, see what happened and luckily it worked out… We just managed to get that fastest lap but also that one extra point. I was pretty happy with that."
Verstappen at least had a better race than team mate Alex Albon, who started from P5 on the grid but made a number of errors – including wiping off the front wing of Daniil Kvyat, driving for Red Bull sister team AlphaTauri – before retiring from the race with a suspected power unit issue on Lap 24.