Lambiase reveals his 'biggest fear' about Verstappen relationship going forward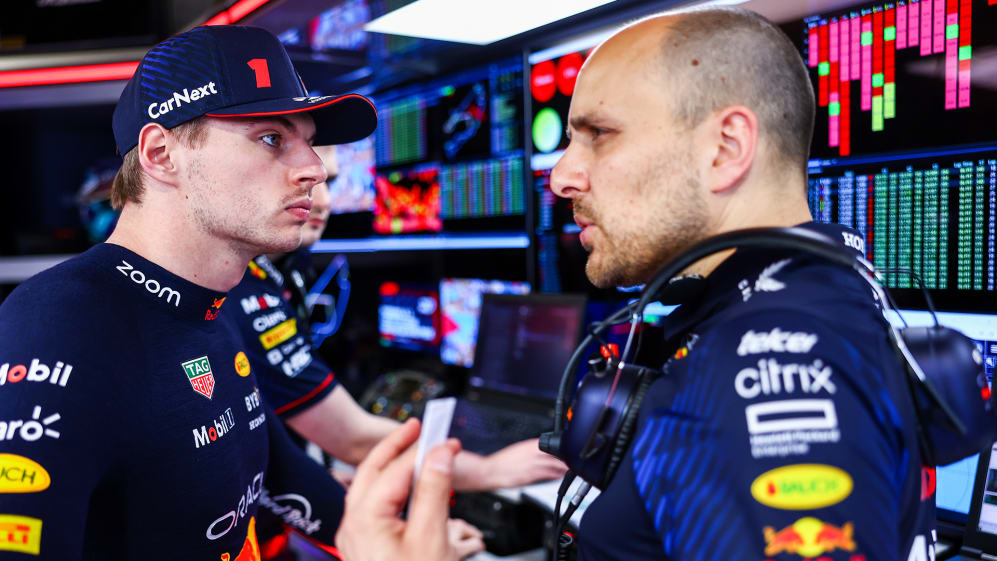 Max Verstappen and his race engineer Gianpiero Lambiase have forged a formidable partnership during their time together at Red Bull – but the journey to title-winning glory has not been without some bumps in the road.
Verstappen and Lambiase joined forces a handful of races into the 2016 season, when the Dutch teenager was promoted to Red Bull in place of Daniil Kvyat and spectacularly won on his debut for the team at the Spanish Grand Prix.
READ MORE: 'He's like my little brother' – Lambiase reveals when bond with Verstappen was 'cemented' after 'a few ups and downs'
After several seasons of watching on as Mercedes wrapped up back-to-back titles, Verstappen and Red Bull finally emerged as championship contenders in 2021, narrowly beating Lewis Hamilton to that year's crown before storming clear in 2022 and 2023.
However, despite the recent dominance under F1's latest ground effect era, Verstappen and Lambiase have been involved in several heated radio exchanges in recent times, prompting plenty of questions from the media about their relationship.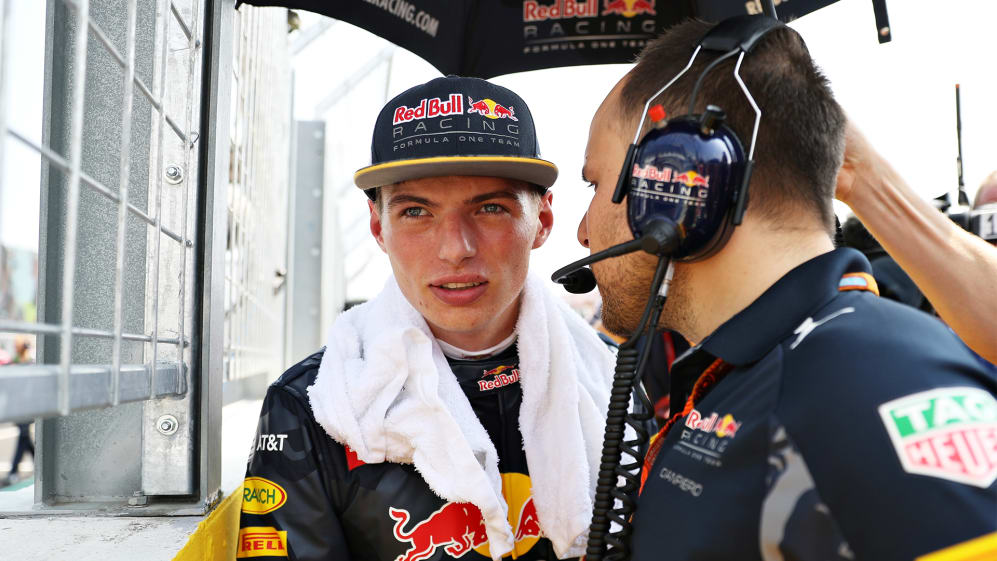 Appearing together on Red Bull's Talking Bull podcast, Verstappen and Lambiase tackled the topic head on, with the latter serving up an amusing comment to kick things off.
"My biggest fear is the moment that we do have increased competition and we're not winning every race, because you see how he's treating me at the moment – and he's winning every race!" Lambiase smiled, also prompting a laugh from Verstappen.
READ MORE: Verstappen reiterates he and race engineer Lambiase 'get along very well' regardless of heat of the moment messages
Offering a more serious take on the situation as the conversation developed, Verstappen argued that "something is wrong" if there are not occasional moments of frustration in his and Lambiase's quest for success.
"I mean, I still get upset, even in such a dominant season, when things don't go well, and it's the same for GP," he commented.
"We still want to win, we still want to do everything as perfect as we can, even though no one is perfect, but we try to be as close to perfection as possible. That's why sometimes, of course, we still have our arguments, but it's all because we are very driven to win...
"When we come out of the weekend, we say how we could have done things better, or quite a bit better. You know, it still upsets us, which I think is good because if you don't have that drive, then I think something is wrong."
READ MORE: Ex-F1 driver Jolyon Palmer explains the complex and crucial relationship between driver and race engineer
Given how much they have already achieved together, Lambiase and Verstappen also opened up about the key factors behind their successful working relationship on and off the track.
"I don't think it's a real secret, but you just need to get on really well, you need to understand what you want from each other," explained Verstappen.
"I think nowadays, we really grew in our role as well I guess, but I almost don't need to even say anything… After I say I have a bit of understeer or oversteer, GP knows what he will change on the car for me, the way I drive the car as well, and that takes time.
"That's why I would always be against changing race engineers or performance engineers – they're very crucial in your performance. The longer you can stay together, the better, because you will really be one and one."
EXPLAINED: The 71-year-old record Verstappen broke in the Sao Paulo Grand Prix
Describing Verstappen as his "little brother", Lambiase added: "I think what's really important is just to be able to be yourself. I think Max feels he can be himself with me, I can be myself around him, and there's no tiptoeing around any issues at all.
"If we have to be blunt about something with each other, we will be, and I think that just fast-tracks you to short-term gains, which ultimately is maximising the potential of the car during a race weekend."