Feature
Lando Norris: The driver who races all day and all night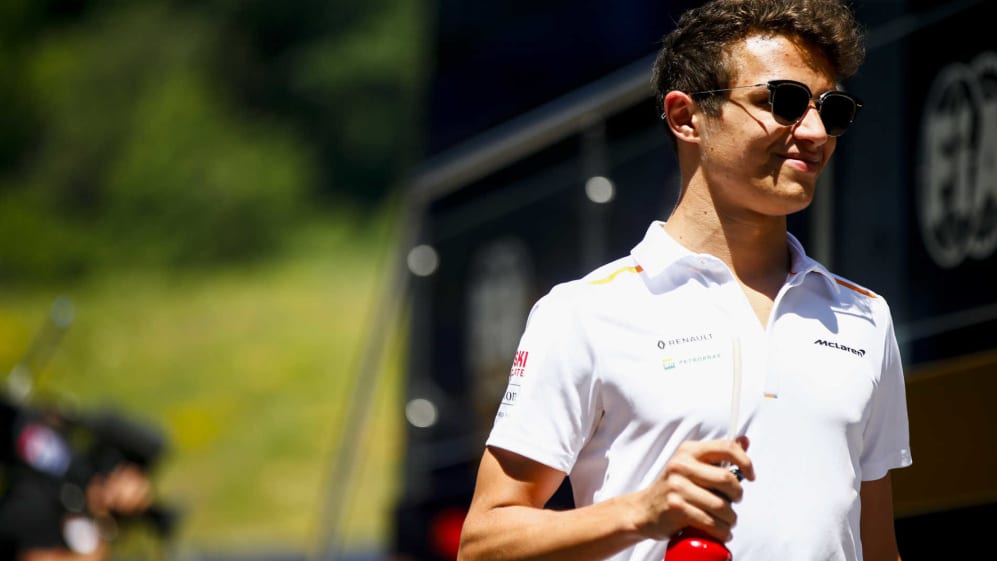 For McLaren rookie Lando Norris there aren't enough racing hours in the day, and whether it's on track or at home, he's always at the wheel…
Eighteen hours. That's the shift Lando Norris pulled at the McLaren Technology Centre on Friday during the 2017 Japanese Grand Prix weekend. He was on race support duty, which means he was responsible for running various programmes in the simulator to help the team and drivers on-site at Suzuka make decisions ahead of FP3 and qualifying. Fast forward to today, and the supporter has become the supported, with the British youngster promoted to a McLaren race driver for 2019…
"I remember I spent the day at the MTC on Thursday and then headed home for a few hours' sleep before heading back at midnight," says Norris, as we chat in McLaren's paddock hospitality unit. "Then I didn't finish until around 6pm – so that was a long day! But I learned so much from doing sessions like that. In that role, you're spending hours and hours in the simulator doing all the correlations, giving feedback and suggesting what the team can do trackside. That was great for me, because it helped prepare me for now."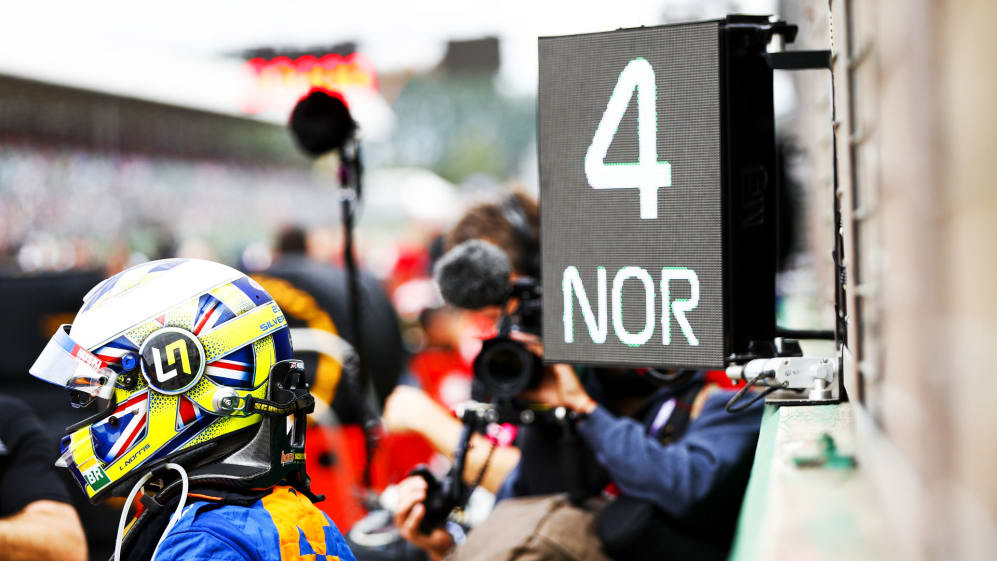 I learned so much from doing hours and hours in the simulator - it helped prepare me for now
Now Norris is a McLaren race driver, one of four Brits on the 2019 F1 grid. He's teamed up with Carlos Sainz – a veteran of four-and-a-half seasons – at McLaren in an all-new line-up for the iconic British team. Rookie Norris has made a good start, finishing a brilliant sixth in only his second race, in Bahrain, and scoring points again in Baku. A couple of DNFs and an 11th followed, before Norris bounced back with ninth at Paul Ricard and sixth again in Austria. It means he's already done enough, both in the way he's handled himself on and off track, to earn an extension to his contract at McLaren for 2020 alongside Sainz.
"Confidence in myself" is his biggest takeaway from the early part of his maiden 2019 season, Norris admitting that he was so nervous and tense in Australia, he couldn't "enjoy it as much as I wanted". By Bahrain, though, those nerves had settled and the years of preparation he and McLaren, who had supported him for several seasons and brought him through as a junior and then test and reserve driver, were paying off.
READ MORE: Why McLaren chose to announce their 2020 driver line-up so early
"By the time I made my debut, I was already quite bedded into the team," says Norris. "I did a few FP1s and tests so I knew everyone in the team." That served him well trackside, but Norris realised there was more to be done back at the factory. What's the best way to get to know everyone? A work placement of course.
"I had eight days of work experience, going around all the different departments in McLaren," he says. "I had the chance to build some stuff and take it home with me which is pretty cool. I loved doing it, working in the carbon shop, the trim shop, composites. Design Technology was the lesson I looked forward to most at school! I spent time in the main departments, then later on meeting the nightshift crew and then the engineers and the guys who work in the offices upstairs. That really helped integrate me at McLaren."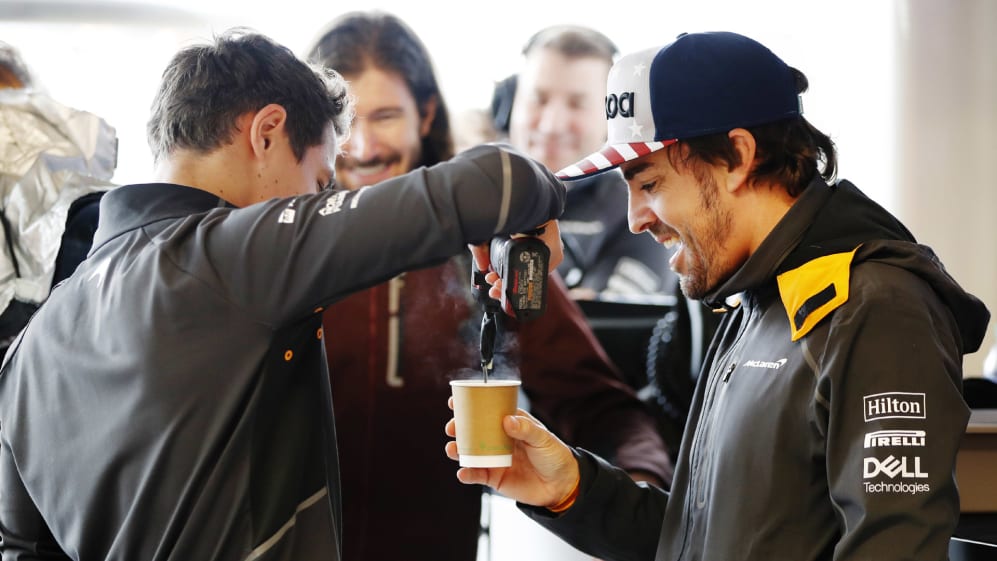 His racing schooling counted for a lot, too. His first love was four wheels, when he was given a quad bike as a kid. Then he had his head turned by two wheels, when he became interested in watching MotoGP and riding motorbikes. But when he was given a go-kart for his birthday, the car racing bug started to bite. "My dad took my brother and myself to Clay Pigeon, which was our local kart track in Yeovil, one day after school," says Norris. "It was the British National Championships. It was the first racing I went to see, of any sort. I wanted to have a go.
"Not long after, I was given a bambino go-kart, which is the smallest you can get. We had some stables and there used to be a horsewalker, so I just put some cones out and made a little track. It wasn't big enough to build a proper track, but it was a decent enough space to have a bit of fun. Then eventually I went to a kart track and did a bit of driving and that's where it really started."
He raced proper from the age of seven and while it was a slow start, it culminated in him becoming the Karting World Championship's youngest champion. "It was then I had a better structure of people around me," said Norris. "My dad and my manager helped, with my manager planning out everything. I knew I had to train more, eat better. Having the right group of people around to point me in the best direction was important. From that side, I've been lucky."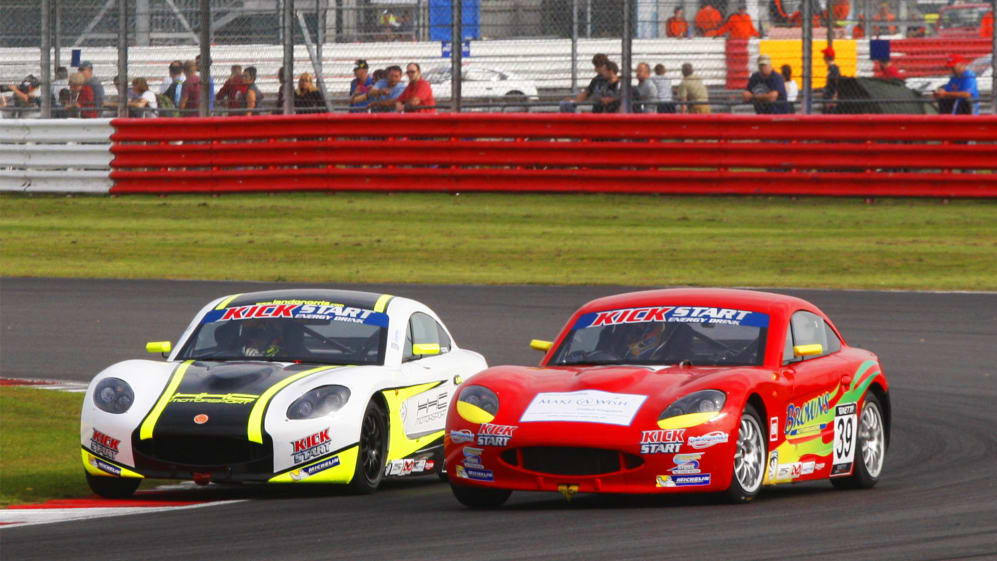 He debuted in the Ginetta Junior Championship in 2014, finishing third overall and winning the Rookies' Cup. The year after, he won the MSA Formula Series with Carlin – starting a relationship that would have a big impact on his career thereafter. Two years later, Norris was F3 European champion with Carlin and then stuck with them in F2, despite it being a new project. "We knew they had very good people there," said Norris of the decision to join Carlin for F2. "The engineers, the mechanics, everyone works together very well, and we knew the potential they had from F3. We took the engineer I had in F4 to F3, and then to F2.
"He was the guy I would go to for a lot of things. He taught me a lot, he's also very good at setting up the car and making the car fast, which is obviously a good thing." It proved a good decision: Carlin won the teams' championship while Norris went on to finish second, behind Mercedes junior George Russell, in the drivers' standings. McLaren came calling; the race drive was his. It's been an impressive rise, and one that shows no signs of easing off. It's perhaps not surprising given the effort Norris puts in.
Oops! Error retrieving Instagram post
"I pretty much do racing non-stop – I drive at the track, and when I get home I play on my simulator," he says. If Norris has a day off, he'll still spend "eight or nine hours" on the simulator. "I'm always involved in something to do with racing and driving so my involvement is higher than most," he adds. "I love doing it. It's a passion for wanting to learn different things, to just constantly drive and become better at what I do."
Lando Norris is certainly not afraid to put a shift in. And so far in his career, it's an approach that has served him well.