Las Vegas Grand Prix launches innovative water conservation programme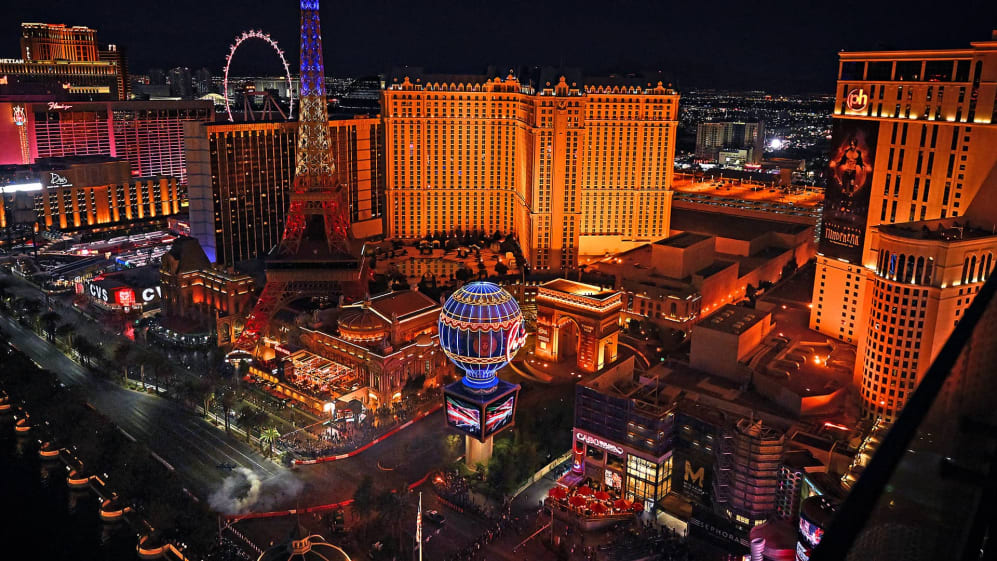 Ahead of the Las Vegas Grand Prix, its promoters have launched a first-of-its-kind water conservation programme, as they look to implement technologies that can reduce, and eventually offset, outdoor water consumption at large-scale sporting events.
The water conservation programme will be rolled out at the MGM Grand Hotel & Casino, in partnership with Southern Nevada Water Authority (SNWA), WaterStart and MGM Resorts. At scale, the water conservation programme could make it possible for the event to be the first Net-Zero Water Consumption race in Formula 1 history.
READ MORE: 'There's something else about Vegas' – Hamilton predicts 'incredible' Las Vegas race in 2023
The Las Vegas Grand Prix and their partners will install an atmospheric water generator ("AWG") – used around the world today to capture water vapor that would otherwise be considered waste product and return it back into the system – to offset the expected outdoor water usage throughout race weekend.
In some areas of the world, this process is being used to create drinkable water in settings where there is no access to running water. In Vegas they will leverage the high relative humidity generated from a commercial cooling tower at MGM Grand during the race to maximise the water collected.
A pre-pilot phase will be conducted in the weeks leading up to the race, with the atmospheric water generator installed and assessed, to see if it converts the "plume" of moist air released from the cooling tower into water. Specific targets for water conservation during the race will be further informed by the pre-pilot phase.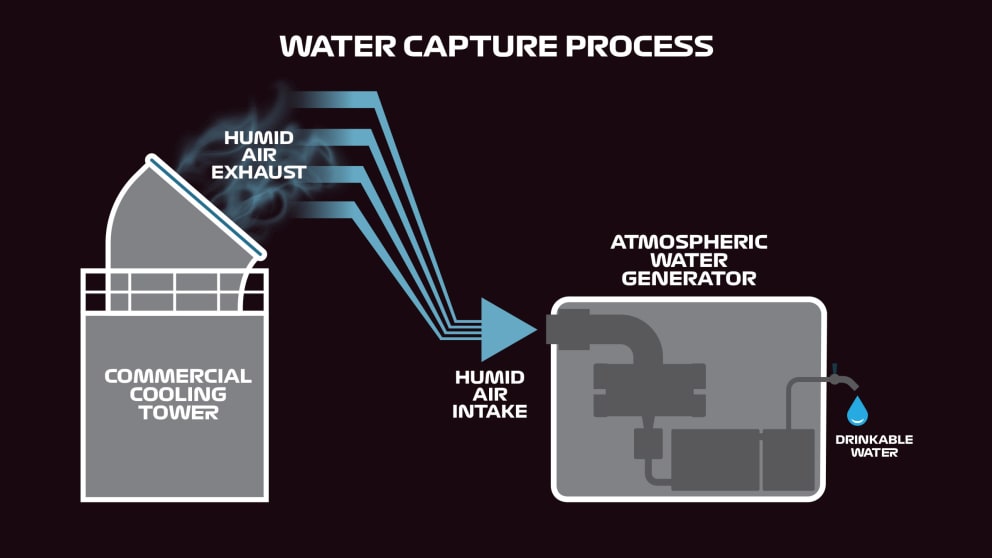 "As responsible stewards of resources in the communities where we race, we are honoured to partner with our neighbours on this innovative water conservation programme," said Renee Wilm, Chief Executive Officer of Las Vegas Grand Prix, Inc.
"This project not only benefits our home in the Valley but also sets a new aspiration for global motorsports. If successful, the Las Vegas Grand Prix is aiming to become the first Net-Zero Water Consumption race in Formula 1 history."
WATCH: First look at the new Las Vegas Strip Circuit gameplay on F1 23
Pilar Harris, Senior Director of CSR, Sustainability, and Government Relations at Las Vegas Grand Prix, Inc added: "As Las Vegas continues to manage its limited water supply, it's important that we do our part in reducing Las Vegas Grand Prix's total outdoor water consumption.
"With this innovative programme, we hope to identify new solutions for any business looking to reduce water consumption in our desert home."
Clark County Commissioner Marilyn Kirkpatrick, who serves as chair of the Board of Directors of the Southern Nevada Water Authority said: "Given the severity of our drought in Clark County, we always appreciate proactive efforts from private partners to minimize their water use.
"This project has the potential to serve as a template for other events held in our community and reaffirming our collective commitment to water conservation in our destination."
FORMULA WHY: What are the reasons behind the US hosting three F1 races in 2023?
Speaking about why they got involved in this initiative, David Johnson, Deputy General Manager at Southern Nevada Water Authority said: "Southern Nevada continues to be a world leader in water conservation and efficiency.
"Through this partnership, we are not only helping offset water use for the Las Vegas Grand Prix event, but also establishing a water-saving precedent for future large-scale events in our community."
Nate Allen, Executive Director at WaterStart added: "WaterStart has led water innovation projects around the world since being founded in Las Vegas 10 years ago. We are thrilled to have a renowned organization like the Las Vegas Grand Prix as the first corporation of its kind to step forward to partner with our members.
"The Las Vegas Grand Prix is setting an example for its peers to invest in the communities they reach through teams of knowledgeable and forward-thinking partners like SNWA and MGM. At WaterStart, we hope this is just the start of new corporate partnerships that help accelerate the deployment of new innovative water solutions."
BUXTON: Why Las Vegas will finally get the Formula 1 race it deserves in 2023
Michael Gulich, Vice President of Environmental Sustainability and ESG Reporting at MGM Resorts International, also added: "With the majority of our operations located in the desert destination of Las Vegas, MGM Resorts has long been committed to water conservation, with particular focus on consumptive water use.
"We are thrilled to continue our water stewardship journey with this exciting and collaborative initiative."
For more information about the programme, visit www.f1lasvegasgp.com.