Last-gasp fastest lap on way to victory was 'crucial risk' says Hamilton after 86th career win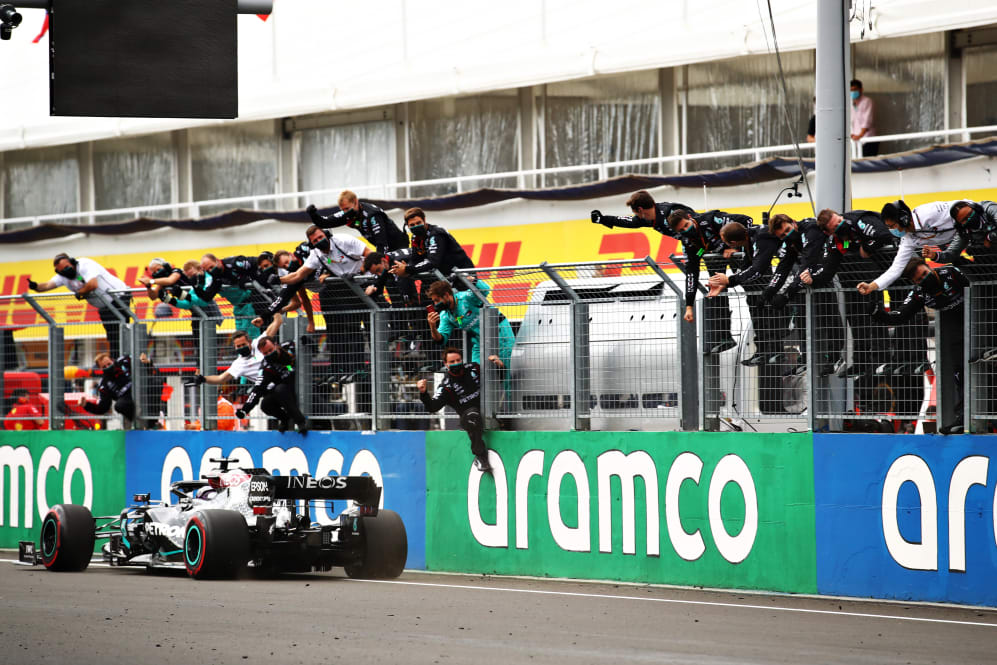 Lewis Hamilton's 86th career win was about as dominant a display as you can get. After taking pole on Saturday, a dominant display at the Hungaroring saw the six-time champion lead all but one of the 70 laps en route to victory – but there were a few hearts in mouths when he took a late gamble, stopping for fresh tyres before setting off after fastest lap. Having bagged the bonus championship point, Hamilton explained that it was a necessary "risk" to take, having lost the world title by a single point in the past...
Hamilton had a lead of over 27 seconds over Red Bull's Max Verstappen when he decided to pit for soft tyres on Lap 66 of 70. With the problems that can happen in pit stops, it was certainly a risk - but one the Briton said could pay off in the long run, citing the heartbreak of his 2007 championship loss by a single point to Kimi Raikkonen.
READ MORE: Hamilton romps to eighth Hungarian Grand Prix win, as Verstappen recovers to second
"Well, ultimately we had to weigh up the risks, and I didn't push so much [on my Fastest Lap] that I was going to make a mistake and go off, so it was a fully controlled lap," said Hamilton of his new lap record of 1m16.627s, set on the final lap of the Hungarian Grand Prix.
"I've lost the World Championship in the past by one point, so I know how crucial it is to maximise in every moment. We're in a year where you don't know what reliability's going to be like, how long the season's going to be.
Furthermore, with Valtteri Bottas having entered the Hungarian Grand Prix with a six-point lead in the championship and holding the fastest lap accolade having set it on Lap 66 of the race, Hamilton felt it "necessary" to react. Plus, the gap to Verstappen was sizeable enough to guarantee that he would emerge back in the lead from the pitstop, all being well.
READ MORE: Bottas blames lights on steering wheel dash for race-wrecking bad start
"Valtteri had a great first race, at the time he had the fastest lap, I had the gap [to Verstappen] and felt it was necessary to get that point as I felt like I earned the gap.
"Things like that extra pit stop, coming in, all those different things, do add to the risk factors, but we're a professional team and I think as long as we continue to keep our heads on, stay focused, I felt like it was the right decision to make," he explained.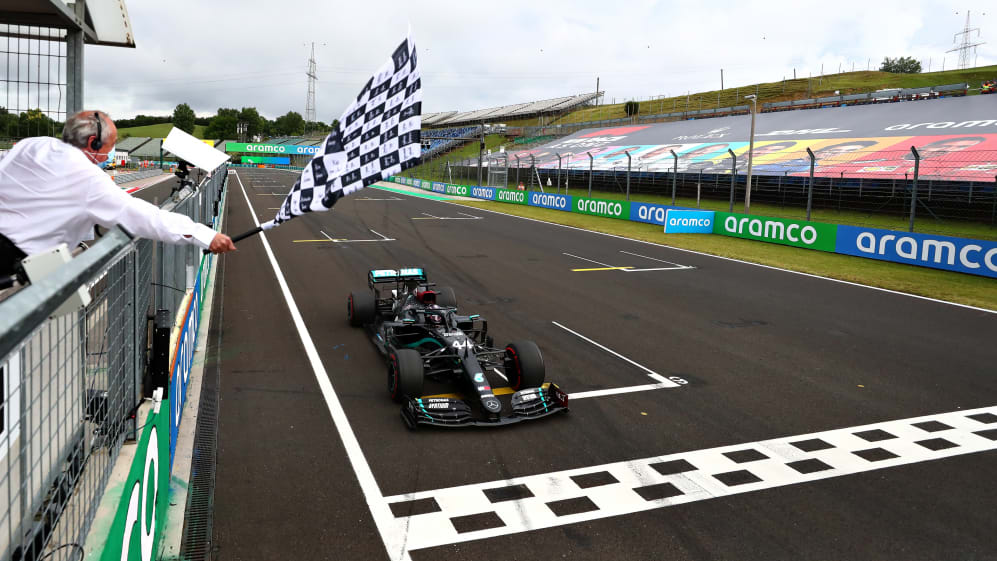 So, with Mercedes having won the first three races of the championship, and the challenge from Red Bull and Ferrari seemingly floundering, is 2020 going to be a cakewalk for the Silver Arrows?
"Not from my seat position. No, we're working our arse off, so we're going to continue to do that," he replied assertively.
"I did expect this weekend [for] the Red Bulls to be very very strong but I'm not quite sure what happened through qualifying," he admitted. "In the race they definitely were stronger but I think it was a pretty flawless effort from the team this weekend – in all areas, we really delivered. So I think it's a bit difficult to compete when you're bringing that 100%. But I'm hopeful that we find some challenges ahead so we'll see," he concluded.
READ MORE: 'Second feels like a win' says Verstappen as he recovers from pre-race crash to podium
With 86 career wins under his belt, Hamilton only needs six more to beat Michael Schumacher's F1 record of 91 victories. Speaking of records, with his eighth victory in Hungary, Hamilton equals Schumacher's record of most wins at a single circuit (Schumacher did it at Magny-Cours, France). And next up is the British GP, where Hamilton has won five of the last six races at Silverstone. Who, if anyone, will step up to beat him?