Last laps were 'horrifying' says Hamilton after he fends off Verstappen to win Bahrain GP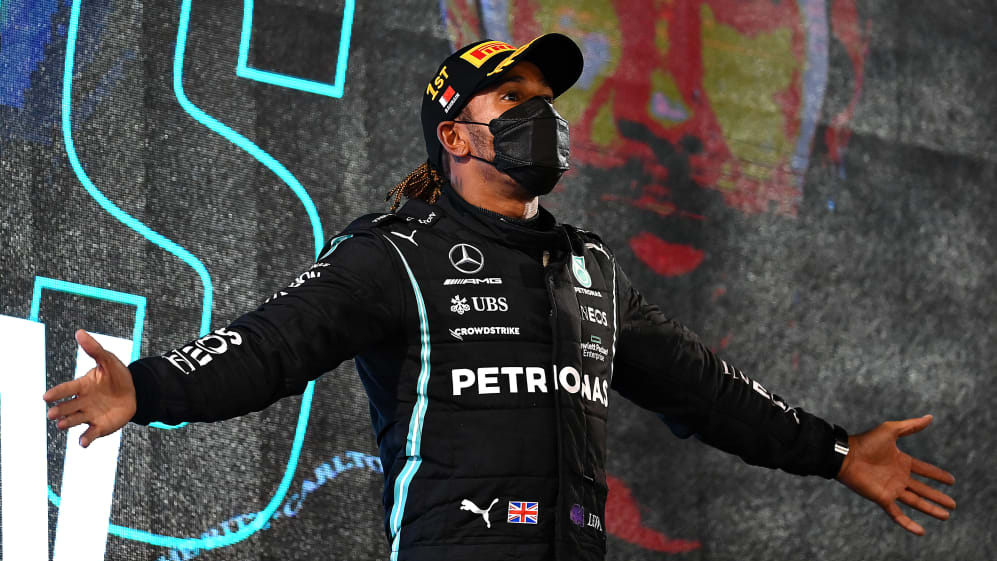 The spectacular season-opening Bahrain Grand Prix built up to a nail-biting finish in which Lewis Hamilton was given the tough task of holding off Max Verstappen – who had fresher tyres – for the win. And after the race the reigning champion said the final few laps were "horrifying" as he battled to stay ahead of his rival.
Starting second to pole-sitter Verstappen, Hamilton undercut the Red Bull driver with an early pit stop on Lap 13, and his second stop came 10 laps before Verstappen's own second visit to the pits. That set up a thrilling battle for victory, the Dutchman bearing down on the Mercedes man with newer tyres as the laps ticked down. The defending champion explained just how it felt to be at the wheel.
READ MORE: Hamilton wins epic season opener by just 0.7s after thrilling battle with Verstappen in Bahrain
"It was horrifying," he said. "It wasn't great. I was struggling obviously at the end with the rear end of my car; my rear tyres… had gone off and they were maybe eight laps older, maybe more, to Max's tyres. I knew he was going to catch me with 10 laps to go and I was thinking it was going to be pretty much impossible to hold him behind, which in fact it was, up until the Turn 4 incident."
At Turn 4, Verstappen passed Hamilton on Lap 53 of 56. But the Dutchman was deemed to have run wide in doing so, and was ordered him to give the place back. The Red Bull driver gave chase again but ended up 0.745s off Hamilton at the chequered flag.
Hamilton continued: "I couldn't believe I was just able to just keep him behind. I managed to keep him in my wake… and then it was difficult for him in certain places to get close. And he ended up wide in some places, which just gave me an edge."
The eventual victor admitted that he wasn't convinced he could hold on to the lead until the very last lap of the race, as he was wrestling to control the W12 on worn hard tyres.
DRIVER OF THE DAY: Perez's pit-lane-to-P5 fightback gets your vote
"I think it was really the last lap [when] there was a point, I think once I got through in Turn 4, that I knew I was in a good position," he said. "But then [there was] oversteer out of Turn 10 and nervousness out of 11, snap oversteer into 13 which is a real bad one and I'm thinking: 'That's it – he's got me now'…"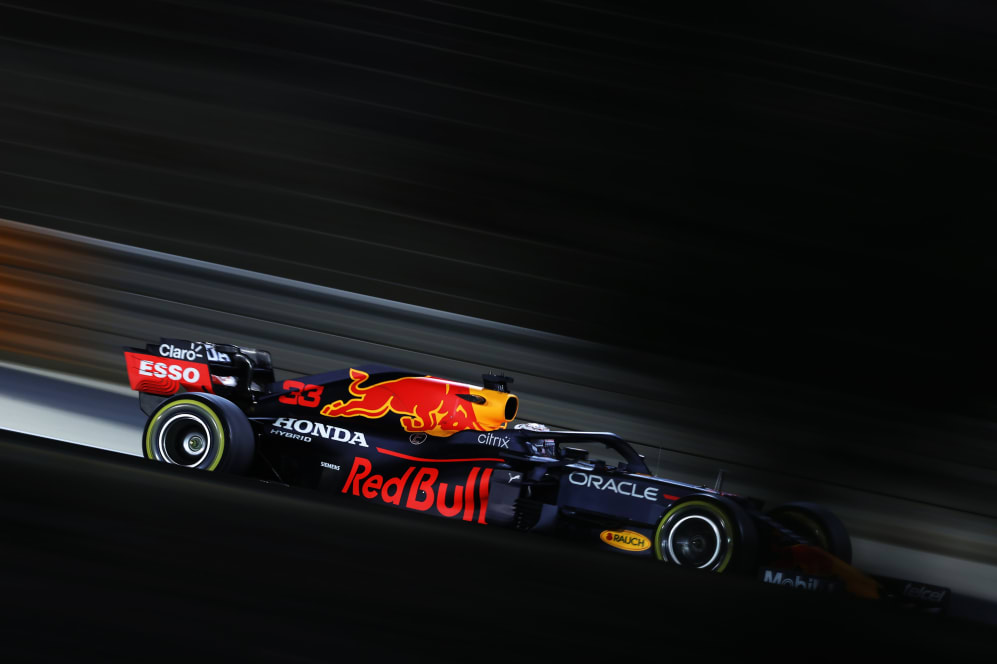 But despite the fraught finish, the seven-time champion said he relished the challenge, which he endured to win his first season-opener since 2015.
"I loved every minute of it," said Hamilton. "Every minute of the weekend I've loved and [more so] knowing, I think for us as a team, we knew we were behind in performance."
After what was a thrilling season-opener, battle will resume at the next race at Imola, in three week's time.
WATCH: Mazepin crashes out in action-packed Bahrain Grand Prix start