Latest Ferrari upgrades 'definitely promising' says Leclerc after Portimao practice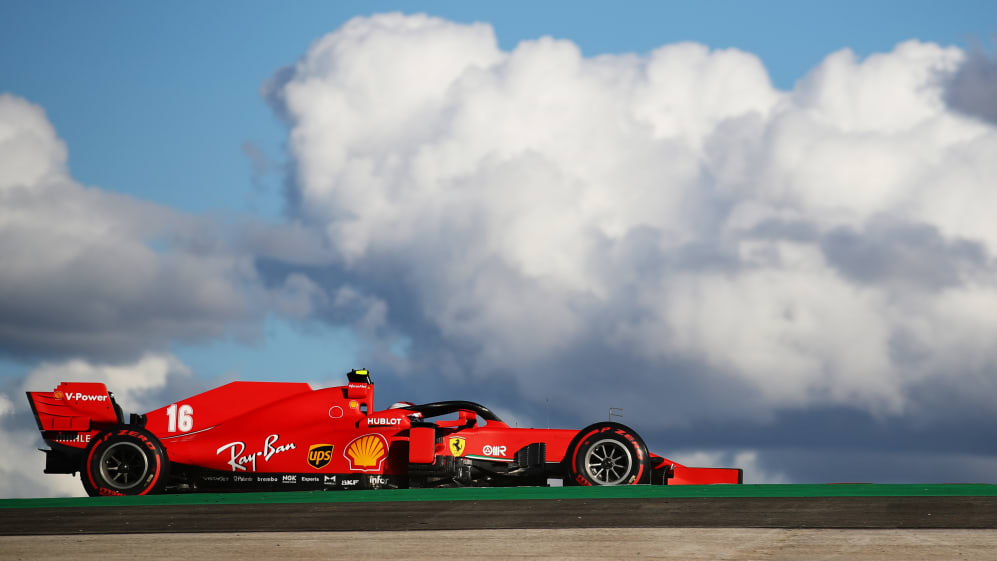 Ferrari brought the third stage of their latest upgrade plan to Portugal as they continue to fight to turnaround a tough season, and Charles Leclerc was buoyed by the performance of his SF1000 – though he said conditions were too difficult to form a clear picture of Ferrari's new-found gains.
Targeting top-six in every remaining qualifying session of the season, Ferrari had a promising start to the Portuguese Grand Prix weekend as Leclerc finished fourth in FP1 and FP2. Asked whether the third phase of Ferrari's upgrade package (the other two having come at the Nurburgring and Sochi) had made a difference, Leclerc was optimistic.
READ MORE: FP2 – Bottas quickest again as Verstappen and Stroll collide in Portimao
"Yeah it looked quite good today. Let's wait and see – we haven't done much high fuel running with normal tyres; we did some with proto [prototype Pirelli] tyres. This was our weakness at the last race so it will be a bit of a surprise on Sunday to see where we will be, but on quali pace, it looks quite promising."
However, after a stop-start FP2 session thanks to Pierre Gasly's inflamed AlphaTauri and the collision between Lance Stroll and Max Verstappen, Leclerc couldn't quite tell where Ferrari stood at the end of two Friday practice sessions.
"It's a difficult question," he explained. "I don't really know where we are but it's definitely promising. The car is a bit difficult to drive at the moment, but it looks the same for everyone in the paddock, so I guess it will be up to the guy that does the best lap without doing any mistakes in quali and will try to extract the maximum out of the car."
Part of the reason Friday was so testing came down to the recently resurfaced tarmac at the circuit – a challenge that Leclerc clearly relished.
READ MORE: Hamilton expecting 'dogfight' for clear air in qualifying at Portimao
"It is extremely slippery – the rear of the car is moving everywhere – but that makes it even better, I think. But the track itself is amazing. It took quite a bit of laps to get to the rhythm because we don't see any apexes, but once you get to the rhythm it feels really good," he said.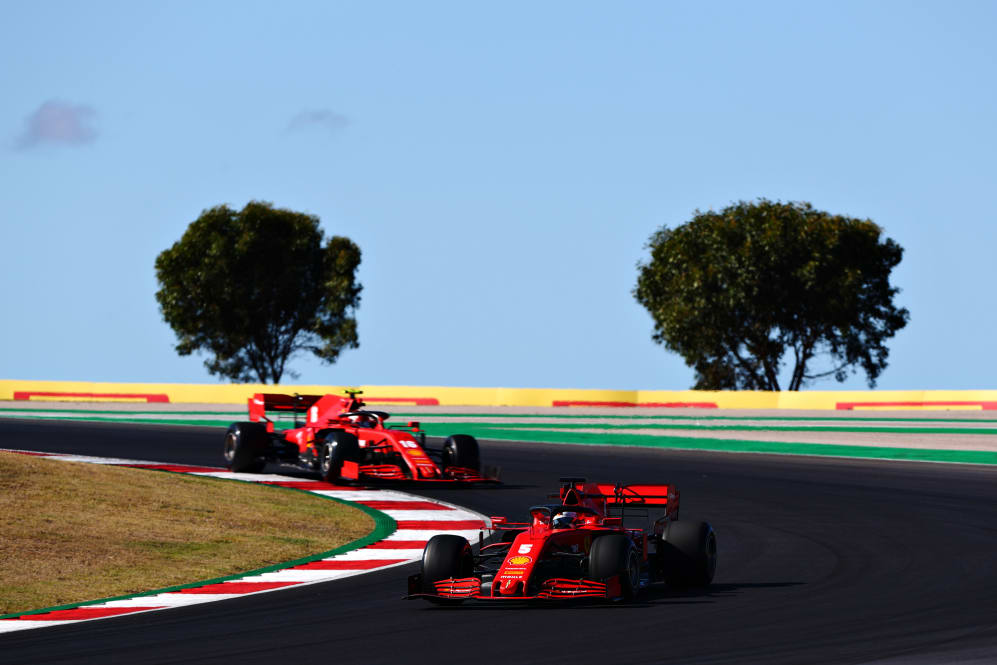 Leclerc wasn't the only one to wax lyrical about the latest brand-new Grand Prix venue on the calendar, as his team mate Sebastian Vettel (11th in FP1 and sixth in FP2) praised the Portuguese track as well, calling it "proof that we have plenty of tracks that are exciting [link to feature]."
Vettel only ran an installation lap with the Ferrari upgrades and was therefore undecided on their effect, though he added that the car was "all over the place" thanks to conditions on Friday.
WATCH: Daniel Ricciardo is your guide for a lap of the Portuguese GP track
"I think it's a bit difficult to say. It was, in the end, one lap time," he explained. "I think we will see tomorrow the true picture. It felt quite OK, but the car is a bit all over the place, also due to the elevation change, but I think that's the same for everyone."
Friday may have been a step in the right direction, but will the Ferrari drivers tick off a top-six finish come the end of qualifying on Saturday?