Latifi 'lucky' to avoid accident in Saudi Arabia, as Russell opens up on heart-stopping Mazepin shunt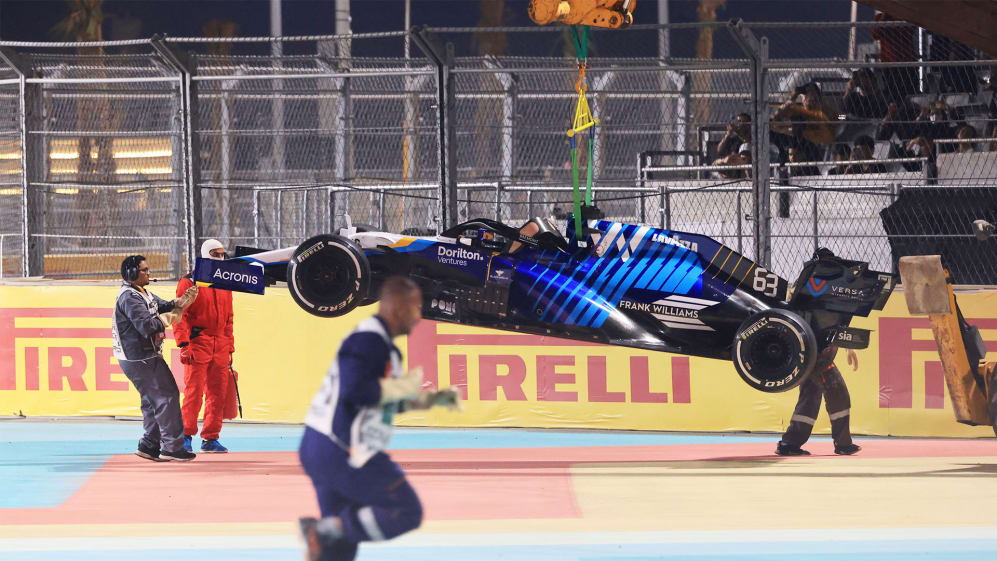 Williams have taken advantage of chaotic races this year to pick up points on multiple occasions. But the Saudi Arabian Grand Prix proved too tough to avoid the drama, as George Russell and Nicholas Latifi continued the team's point-less run, on a weekend where they celebrated the life of founder Sir Frank Williams.
Two red flag periods interrupted the race – which began with a minute's silence to mark the death of Sir Frank Williams, who passed away on November 28 – and produced an extra two standing restarts, with the first resulting in a multi-car crash that accounted for George Russell. While Nicholas Latifi escaped that incident and stayed in touch with the top 10, he was unable to quite bridge the gap to the points despite a relatively competitive car.
"Very, very challenging," Latifi said. "Obviously very stop-start so it's very difficult to keep a rhythm. Starting further towards the back as well is difficult to navigate through the carnage. We pitted before the red flag and managed to make up a little bit with the accident, which was very, very close to me being collected in it.
READ MORE: Haas drivers reflect on dramatic pair of Jeddah crashes, as team record first double DNF of 2021
"It's unfortunate we didn't have more pace. I felt like I was giving it everything. Quite knackered as a result of it, but it wasn't to be."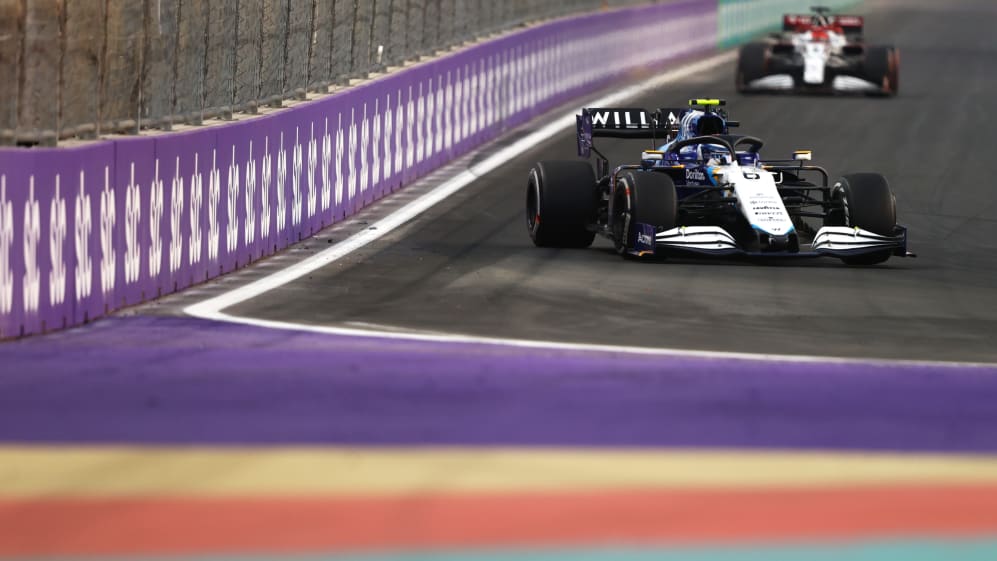 Russell wasn't quite so lucky as he slowed in response to the crash unfolding ahead of him and was hit by Nikita Mazepin, admitting it was a "big impact" inside the cockpit.
"It's so difficult for all of the drivers," said Russell, who secured Williams' last points back in September in Sochi. "You come around a corner which is full gas and suddenly there is a car sideways, there's tyre smoke everywhere, you don't know what's about to happen," Russell said.
"A lot to learn I think from this weekend in terms of these circuits," added the current Grand Prix Drivers' Association director. "Incredibly exhilarating, so fast, exciting to drive from a driving perspective... [but] just generally a lot to learn I think."
READ MORE: 6 Winners and 5 Losers from the Saudi Arabian Grand Prix – Who had a race to remember in Jeddah?