Latifi reflects on 'real difficult start to the season' after rocky Australian GP weekend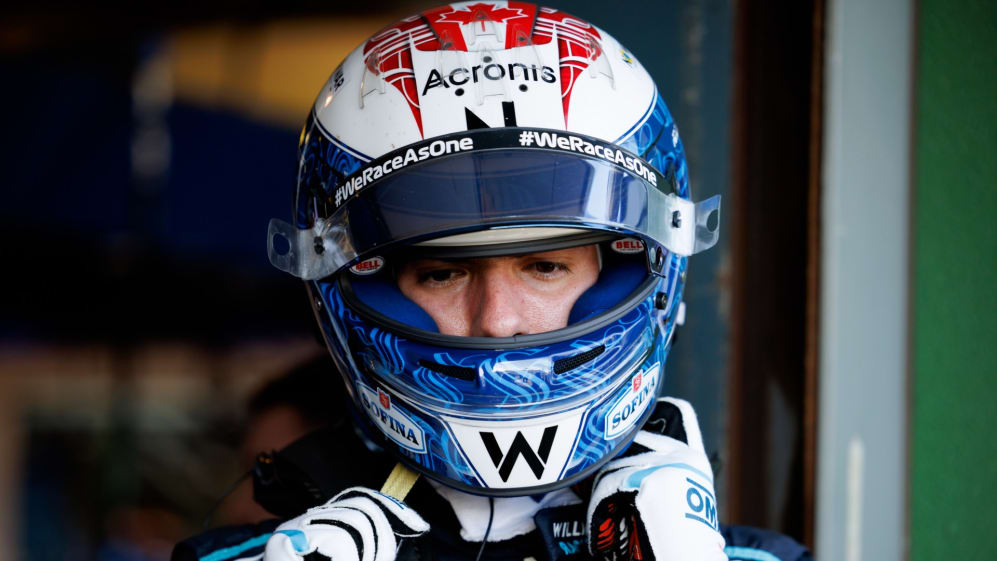 Nicholas Latifi has endured a tough start to his 2022 season having yet to score a point through the first three races. And the Canadian racer spoke about the difficulties that he and Williams have been facing in the aftermath of the Australian Grand Prix.
Latifi suffered a tough weekend in Australia, first coming together with Lance Stroll in qualifying, only for the Canadian to then struggle with his tyres during the race. But while Latifi admitted he was struggling with the car at the moment, he was happy that his team mate Alex Albon could achieve a point for the team with his P10 in Melbourne.
"Yeah, definitely a tricky [race in Australia]," said Latifi. "We were expecting that after the FP2 high fuel run that we did, we just seemed to be struggling with the tyres quite a lot, kind of graining on both compounds and struggling to keep them in the right window. Obviously, there was a lot going on with the multiple Safety Cars and VSCs and what not.
TECH TUESDAY: Why gearbox layout could be key to solving the porpoising puzzle
"It was great to see Alex finish in P10 in the end, which I also kind of saw at the end, looking at the TV after the chequered flag and saw he was there. So super-happy for the team because it has been a real difficult start to the season. But on my side, there is purely still quite a bit to find, we were just struggling with the balance and the pace."
Williams' Head of Vehicle Performance, Dave Robson, spoke about Latifi's performance in Melbourne and why graining issues meant he was on a different strategy compared to Albon.
"Nicholas had a... difficult race following a very different strategy to Alex," said Robson. "We wanted to spend a lot of the race on the [hard] tyre with both cars, but we chose to get Nicky's [medium] stint done early in the race rather than put him on the riskier strategy that Alex followed.
"Nicky found the opening stint on the [medium] difficult and showed degradation like most of the field. His pace on the [hard] was better, but he still couldn't quite match the degradation of Alex."
READ MORE: Albon says P10 finish was 'unimaginable' before pulling off inspired strategy in Australia
Latifi will be hoping for much better results in the coming races, starting at Imola. And the Canadian said that Albon's performance in Melbourne gave him some confidence.
"I think if [Alex] is able to extract that performance out of it, there is no reason why me in the other car shouldn't be able to, so definitely brings confidence and yeah, for sure going to have a nice time looking through the data trying to understand how he was able to make it work."