Latifi says he ended up dehydrated after forgetting to connect drinks tube in Monaco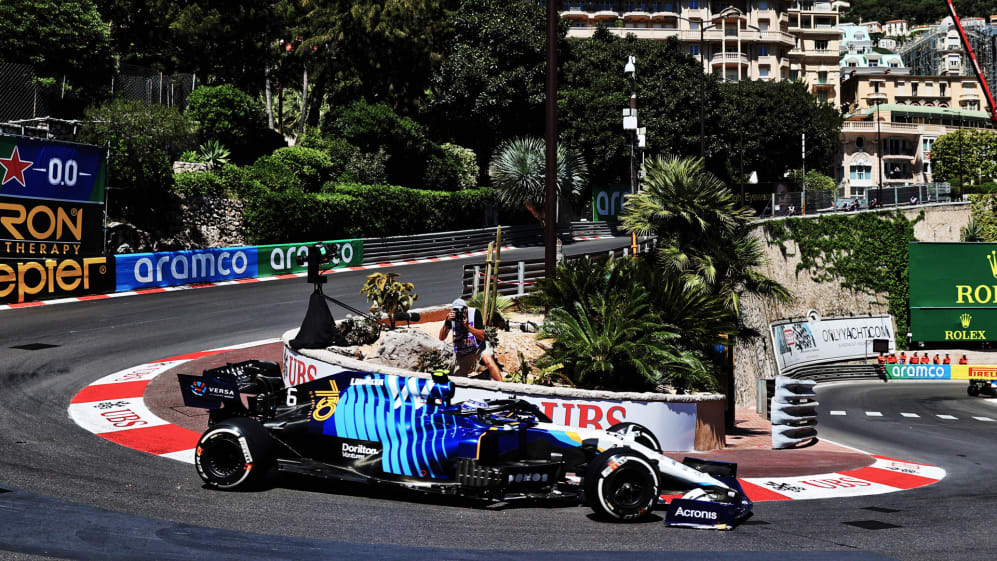 Tackling Monaco for the first time in Formula 1 is enough of a challenge as it is without forgetting to be able to hydrate, but that's exactly what happened to Nicholas Latifi.
The Williams driver forgot to position his drinks tube so he could drink during Sunday's race, but after starting from 18th and finishing 15th in the fastest Monaco Grand Prix in history, he hadn't even noticed until climbing out of his car.
READ MORE: Wolff says Mercedes to review design of wheel nut after 'catastrophic failure' in Monaco
"As hopeful as you can go into Monaco hoping for things to happen, this track isn't really a track that suits the car," Latifi said. "The slow-speed nature of it, all the bumps, it's not really to our car's liking.
"So we knew it was going to be a tricky one, it was definitely one of the most difficult races mentally I've had to drive - just from keeping the concentration element. I knew it was going to be that way right from the first consecutive laps I did in FP1, I was like 'Oh, it's a race of keeping it out of the walls, not making any mistakes, it's going to be tricky'.
"But I'm relatively pleased with the race, I think I maximised what I could. I got ahead of Yuki [Tsunoda] at the start, which was great. I think the pace of our car, I was pushing George [Russell] along quite well and I managed to go quite a bit further than him, managed the tyres quite good.
"I think the only mistake I made was before the race even started, I forgot to put the drinks tube in my mouth! I didn't realise until afterwards so it was fine, but I was like 'Yeah I'm a bit thirsty now!' So I just downed [a drink] after I got out of the car, but it was fairly straightforward I guess.
READ MORE: 6 Winners and 5 Losers from Monaco – Who had a day to remember in the Principality?
"We train for it. It's for sure not ideal, I was probably a bit dehydrated after that. You don't really get much of a rest around this track, even in the straights you're turning and probably the extra mental energy that goes into this one makes you work a bit hard.
"Take into account that it's also my first time here so it's maybe going to be a bit harder for me than it is for a guy like Lewis or Kimi that has done so many races around here. But yeah, I train for it. I was fine. Like I said I didn't even notice until I got out of the car and I'm like 'My mouth's a bit dry… Oh yeah my tube's not in my mouth!'"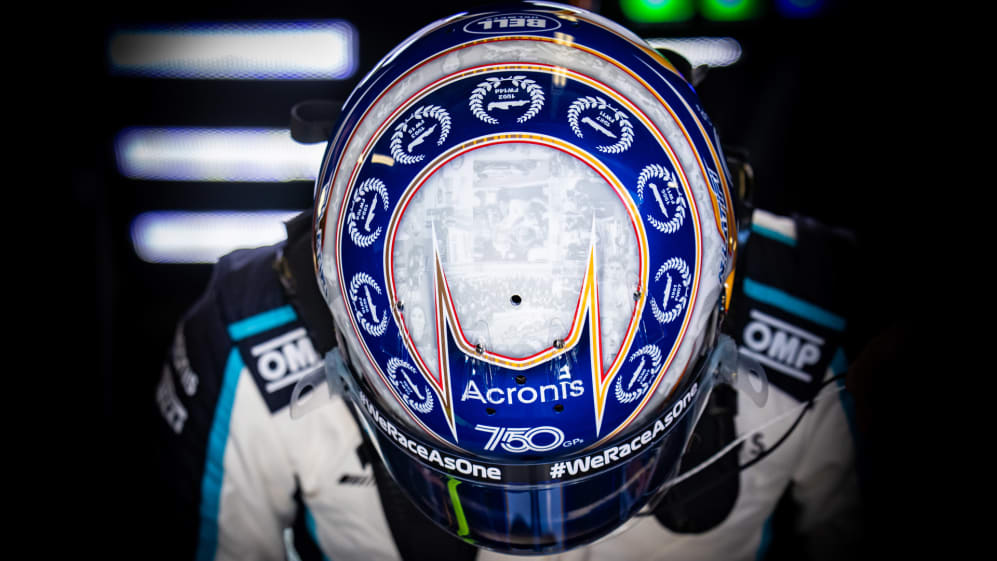 Latifi was the happier of the two Williams drivers having made up three positions and finished directly behind Russell, who admits he didn't feel like he drove at his best in Monaco.
READ MORE: Ferrari investigation finds that Leclerc qualifying crash WAS to blame for issue that forced Monaco DNS
"We knew before this weekend that we struggle at low speed, in these high yaw sensitivity corners, and our rivals in Alfa - that's where they excel," Russell said.
"To be honest everything was pretty much as we expected really. I mean, the performance wasn't fantastic from my side, I think I was a little bit off the pace, but results-wise even if I was half a second a lap quicker we would have ended up in the same position."
Next up, Latifi has the challenge of Azerbaijan, where he won the 2019 F2 Sprint Race, to face as Williams hunt for their first point of the season.