Latifi targets qualifying gains in 2021 as he looks to get closer to George 'Mr Saturday' Russell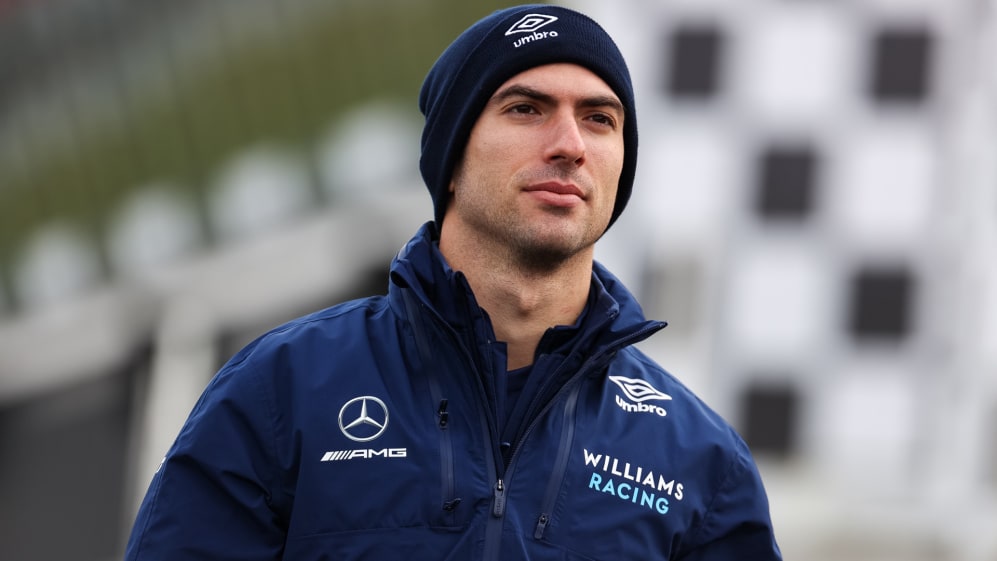 Primed for his second season in Formula 1, Nicholas Latifi says he is grateful to have 'Mr Saturday' – team mate George Russell – providing a competitive qualifying benchmark for him at Williams, but insists this year he wants to start getting the upper hand when it comes to the Saturday shootouts.
As Williams launched their bold FW43B design, which dramatically departs from previous years' paint schemes, Latifi spoke to F1.com about the main area he is focusing on improving. And given Russell out-qualified him in every race last year, Latifi said he has one clear objective this season.
READ MORE: A hacker, a livery overhaul and a long-term plan – 5 takeaways from Williams' 2021 launch
"Obviously, Saturday performance is the one I always kept highlighting. I think I was in a fortunate position to have a team mate who's been dubbed now 'Mr Saturday'; we know he's getting the maximum out of the car on Saturday so it gives me a nice reference to shoot for," he said.
"Ultimately… the goal is to beat your team mate, but at least to get to that level on Saturday and then get the most of the car, that's been a big area of focus for me," he explained.
Latifi added that he was confident in his racecraft, which saw him record a best finish of 11th at the Red Bull Ring, Monza and Imola last year, and even though he failed to score a point in his debut season, he feels Saturday is where the biggest improvements are to be found.
"Yeah, I think that [qualifying] has to be the first target, first and foremost," he said. "The Sundays seemed – although there's tonnes of room for improvement in all areas – to be the area that was coming a bit more naturally to me, as was my strength in F2, the race management, the strategy side of things.
READ MORE: Williams carry out Silverstone shakedown of 2021 challenger, the FW43B
"But really [I want to be] nailing everything together and more taking my team mate out of it. Just doing and completing a lap that I feel satisfied with, because when I was able to do that, whether it was in practice or qualifying, the times were there or thereabouts where they should have been.
"Just consistently getting that right on Saturday qualifying," he said.