Leclerc aiming to match 'strong' Vettel race performance in 2020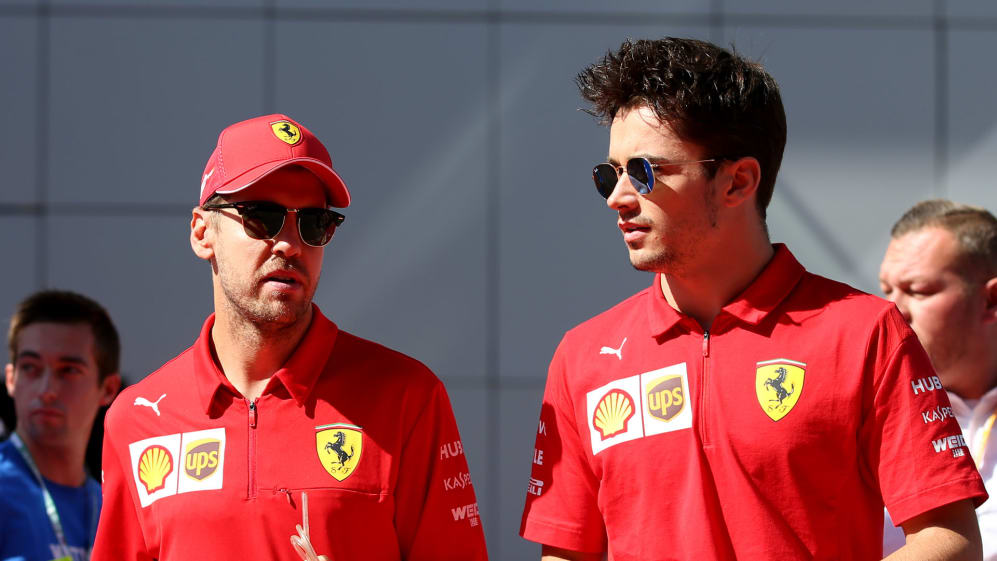 Few, if any, were left unimpressed by Charles Leclerc's first season with Ferrari as he pipped illustrious team mate Sebastian Vettel to fourth place in the drivers' standings. But the ever self-critical Monegasque was already targeting improvements to his game in 2020 – starting with getting his race pace up to the level of Vettel.
In just his second season in F1, Leclerc outscored four-time world champion Vettel 264 points to 240, taking seven poles to the German's two (and the most of any driver), and two wins to Vettel's one. But Leclerc believes that race pace was still an area in which he was lacking compared to his team mate.
"In the races, I think I've still got quite a bit of work to do," Leclerc told Autosport. "Seb has big experience in the race and he's stronger than me at the moment, so my work this winter is mostly on the race to try and improve that.
READ MORE: Why Vettel & Leclerc's Brazil collision could set Ferrari up for 2020 title success
"Working with the team, the set-ups, trying to maybe sometimes sacrifice a little bit the qualifying to be a bit stronger in the race – all of these small details at the end [can make] the difference in the race. But I've progressed quite a lot in the races throughout [2019] and I'm trying to keep working on that to get even better for the future."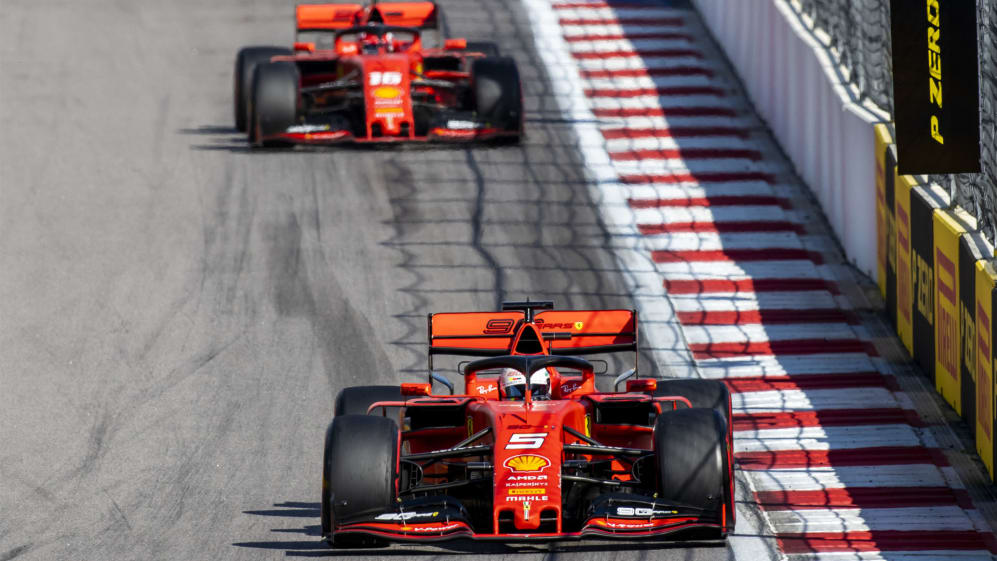 Leclerc also revealed that he'd made gains in 2019 away from the track, increasing his understanding of working with, and feeding back to, Ferrari's engineers. But again, the 22-year-old admitted that watching Vettel work had left a mark.
"The way [Seb's] working with the team and the engineers, I've learnt a lot and I've still got a lot to learn," said Leclerc. "[Seb's] going a lot in the details… and things that I never thought would be helpful to the engineers, he will say anything, and sometimes I'm just there listening for one hour what he has to say about a session and it's just very, very interesting."
READ MORE: I've learned so much from Vettel in 'dream' debut season, says Leclerc
Leclerc and Vettel will be at Ferrari's Maranello HQ on February 11 to help launch the team's latest challenger, before hitting the track on February 19 as pre-season testing begins at the Circuit de Barcelona-Catalunya in Spain.