Feature
Jolyon Palmer's Analysis: Why Vettel & Leclerc's Brazil collision could set Ferrari up for 2020 title success
One of the stand-out moments from the 2019 Brazilian Grand Prix happened when Sebastian Vettel and Charles Leclerc collided with one another on Lap 66 out of 71, causing Ferrari's first double DNF since the 2017 Singapore Grand Prix. But as ex-Renault F1 racer Jolyon Palmer explains, depending on how it's handled, Ferrari's explosive driver dynamic could either be the making, or the breaking, of the team going forward...
There are two ways teams can approach a driver line-up pairing, and pros and cons for each.
Firstly have one 'star' driver in the team, and one driver as a subordinate. The number two might not actually be called that, but overall performance dictates a general pecking order in the team anyway, and when one driver is consistently a little bit behind their rival, it makes managing the team easier.
READ MORE: Ferrari drivers set for talks this week after Brazilian GP collision
The other option is to have the two best drivers available to you, and have them pushing each other really hard in a battle for supremacy in the team, therefore increasing their overall work ethic and performance.
Red Bull, Mercedes and Ferrari pretty much fulfil a complete spectrum of team dynamics at the moment.
On the one side, you have Red Bull, who have one driver who can win races and another who, this year at least, hasn't been close to challenging Max Verstappen at all, be it Pierre Gasly at the start of the season or Alex Albon since Belgium.
This has obvious benefits in terms of team mate harmony, because they aren't actually really racing each other. Of course, the comparison and rivalry is still there, but when it comes to upgraded parts, they will go to Verstappen first; when it comes to strategy, Verstappen will get the preferable calls.
READ MORE: Brazil win 'redemption' for Verstappen says Horner
But this is almost too far one way, because if Verstappen is relatively unchallenged in the team, can he be getting the absolute maximum out of the car all of the time? On recent evidence you'd say yes, but if he had been just one-tenth slower in qualifying all season, we'd still all be singing his praises, because he would still be dominant in the team and look like he was getting the most out of his car.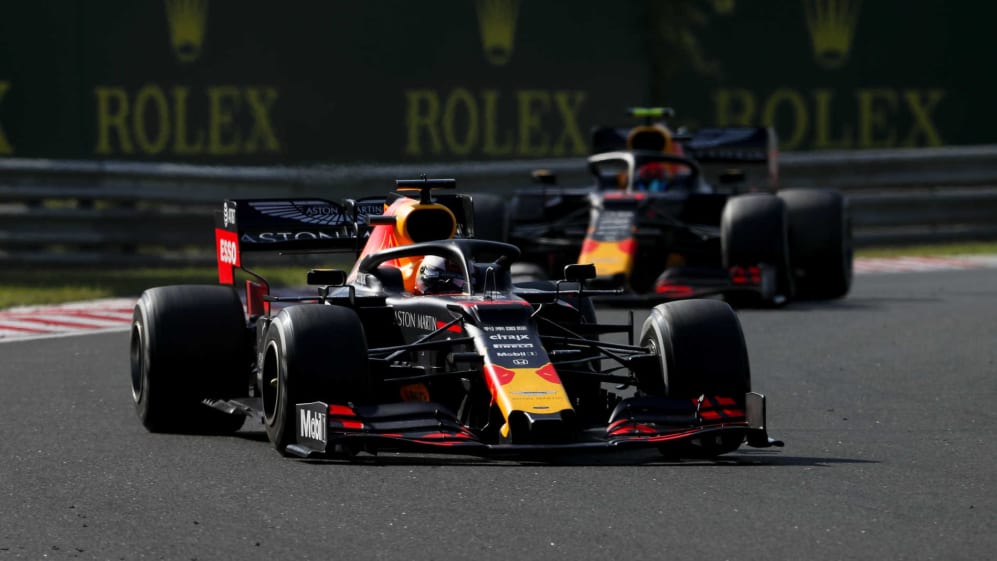 There are other problems for Verstappen, because he is often left without support in races where he's under big pressure. In Hungary, he needed a team mate within a pit stop window to stop Lewis Hamilton having a free pit stop and winning. Having such a big difference between the two drivers arguably cost the team a win, and can leave them strategically snookered.
Hiring Leclerc to replace Kimi Raikkonen has taken Ferrari away from the comfortable team mate dynamic
Ferrari are on the other end of the spectrum. Hiring Leclerc to replace Kimi Raikkonen has taken them away from the comfortable team mate dynamic, where Vettel had supremacy, and was comfortable in the team, with Raikkonen seemingly accepting of a generally subordinate status.
There are obvious pros to this. Firstly, Leclerc is a faster driver than Raikkonen currently, hence he's already wrapped up the pole position trophy for the year. He's taken the team on to another level. But crucially, he's forced Vettel to up his game as well, with the two pushing each other extremely hard in the battle for supremacy at Ferrari.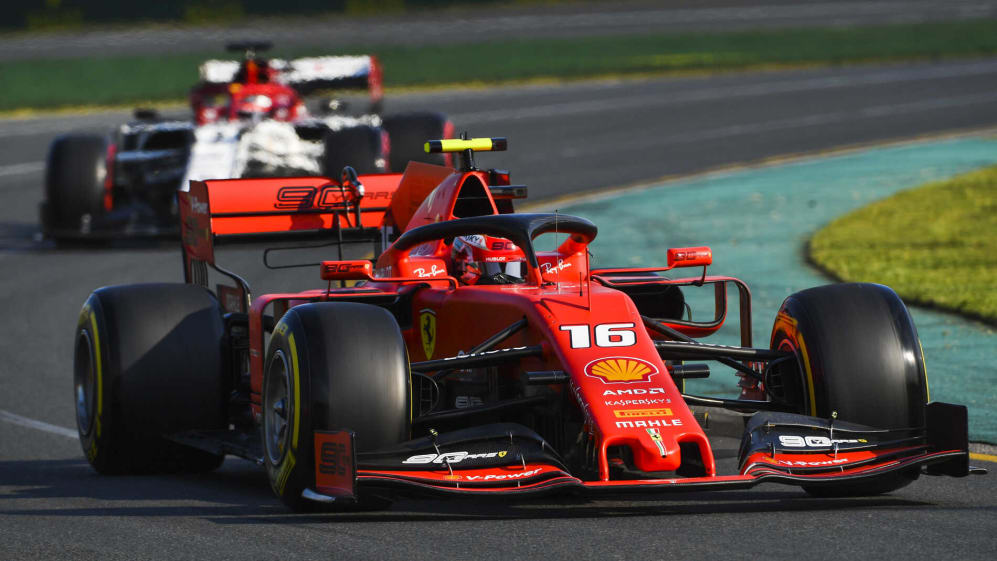 Leclerc was initially hampered by team orders early on, then got his feet under the table and went on a storming run through the summer, culminating in victories in Spa and Monza, whilst Vettel struggled.
Since then Vettel has raised his game to match Leclerc once more, and therefore the whole team benefits from the drivers pushing each other to the absolute limit, searching tirelessly for the last tenth or even hundredth of a second that will give them the edge – and, of course, this helps them in the battle with Mercedes or Red Bull.
The downside has become obvious as well in recent times, most notably in Brazil, with Vettel and Leclerc colliding on the run down to Turn 4. Whilst the drivers are pushing each other to their limits in situations like this, the team harmony is always at risk, and the team mate relationship needs careful managing.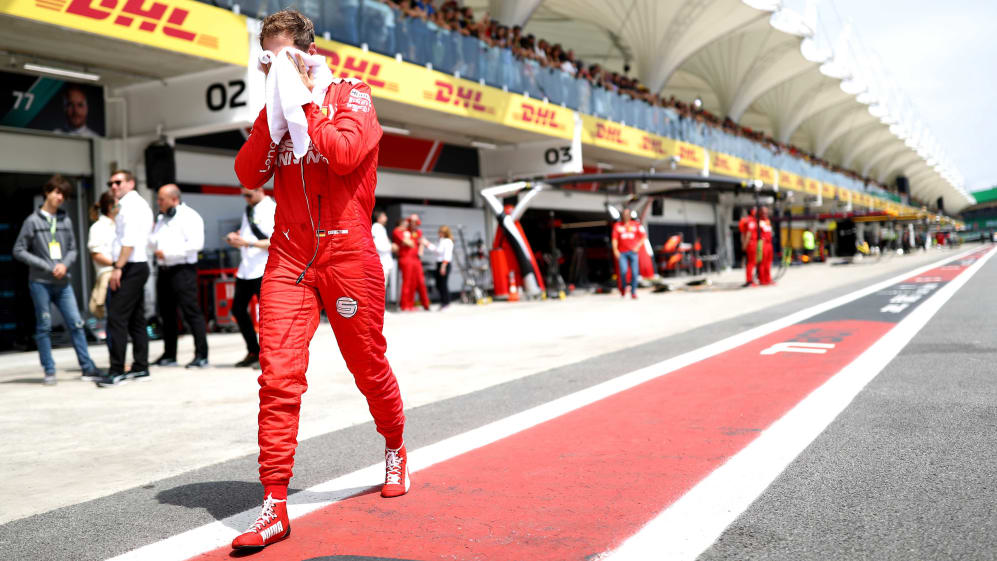 The Ferrari crash on Sunday was a battle of egos. After Leclerc put a brilliant pass on Vettel, Vettel unnecessarily squeezed him and ultimately they touched, causing a double DNF, the absolute worst-case scenario for any team.
This isn't the first case of this dynamic producing similar outcomes, either. McLaren team mates Fernando Alonso and Lewis Hamilton managed to cost each other the title back in 2007 by playing games and coming to blows, which allowed Raikkonen to sneak it at the last. Since then, of course, Nico Rosberg and Hamilton have had their rivalry – but with no major rival to Mercedes in those years it didn't end up costing the team, in spite of their collisions.
WATCH: Top 10 team mate collisions
Mercedes are pretty much bang in the middle of Red Bull and Ferrari. Valtteri Bottas was under pressure for his drive in the summer, but was retained to partner Hamilton for another year, and the dynamic between the two is strong.
Bottas is quick enough to challenge Hamilton on his day, keeping Lewis on his toes at races such as Austin and Japan. But over the course of the year, Hamilton is consistently stronger, thus emerging as number one in the team.
This season, the Mercedes relationship has been harmonious and worked to perfection, but of course it has come with a dominant car for the bulk of the year.
READ MORE: Bottas 'bored' by Rosberg comparisons, as he hints at secret plan to topple Hamilton
Mattia Binotto described it as a "luxury" to be in the position of managing his warring drivers, because of how hard they are pushing each other. If he can control them and stop them taking it a step too far, then it could be exactly that. But history tells us it's not so easy to do.
Ahead of a 2020 season where three teams look relatively evenly-matched heading into it, and all six drivers are settled in position, getting the most out of the team mate relationships could play a critical role in the championship.